Have you been looking for a job? In current times people don't search on the classified ads in the local newspaper, but rather use specialized job web pages that focus on listing the available open positions according to the user's preferences, taking into consideration some other characteristics about their profiles and the company's needs. In recent years job boards had an incredible development, equipping themselves with great options aiming to help you boost your career. Among these new features, we can name career coaching and advice, articles with valuable information about the work market for each area of knowledge, tips and tricks to build a good CV, and many more helpful resources. 
This has been a great advancement, because let's face it: Job boards are hands down the simplest way for both companies and job seekers to get in contact with each other, making it not just easier but also, much quicker. As time goes by, more and more job websites appear on sight, such as general boards who welcome people and employers from all backgrounds, but also specialized job web-pages where only a few types of jobs related to specific industries can be offered. As the available options continue to change in the market, we have reviewed some of the most renowned job portals and recruitment companies, focusing on the vacancies offered in Estonia. So if you are from this country, keep reading and get ready to find your next great job.
Careers.sh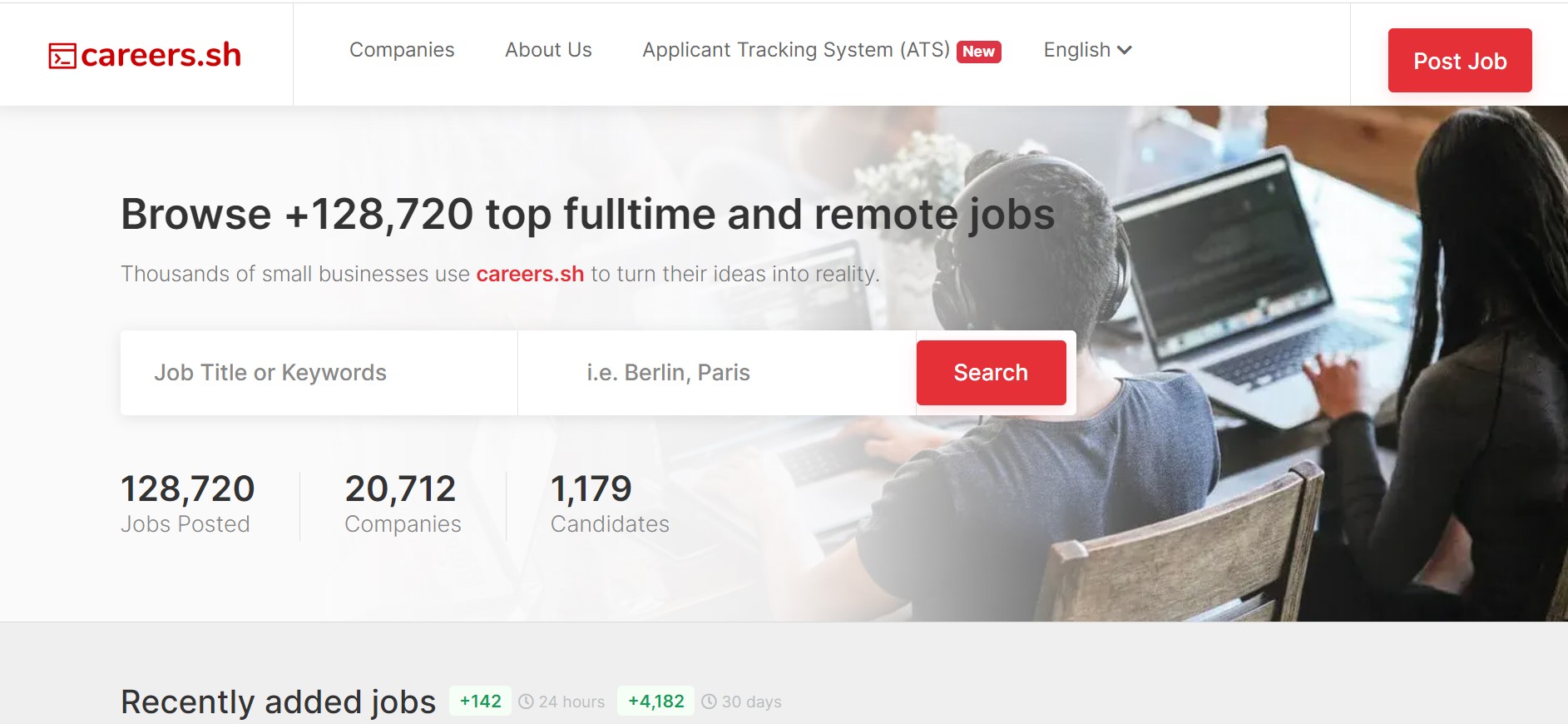 Careers.sh has exciting career opportunities, from C++ engineer to front-end or back-end developer. So, if you have the skills needed and a great humble attitude, here is a great chance for you.
Unicorn.io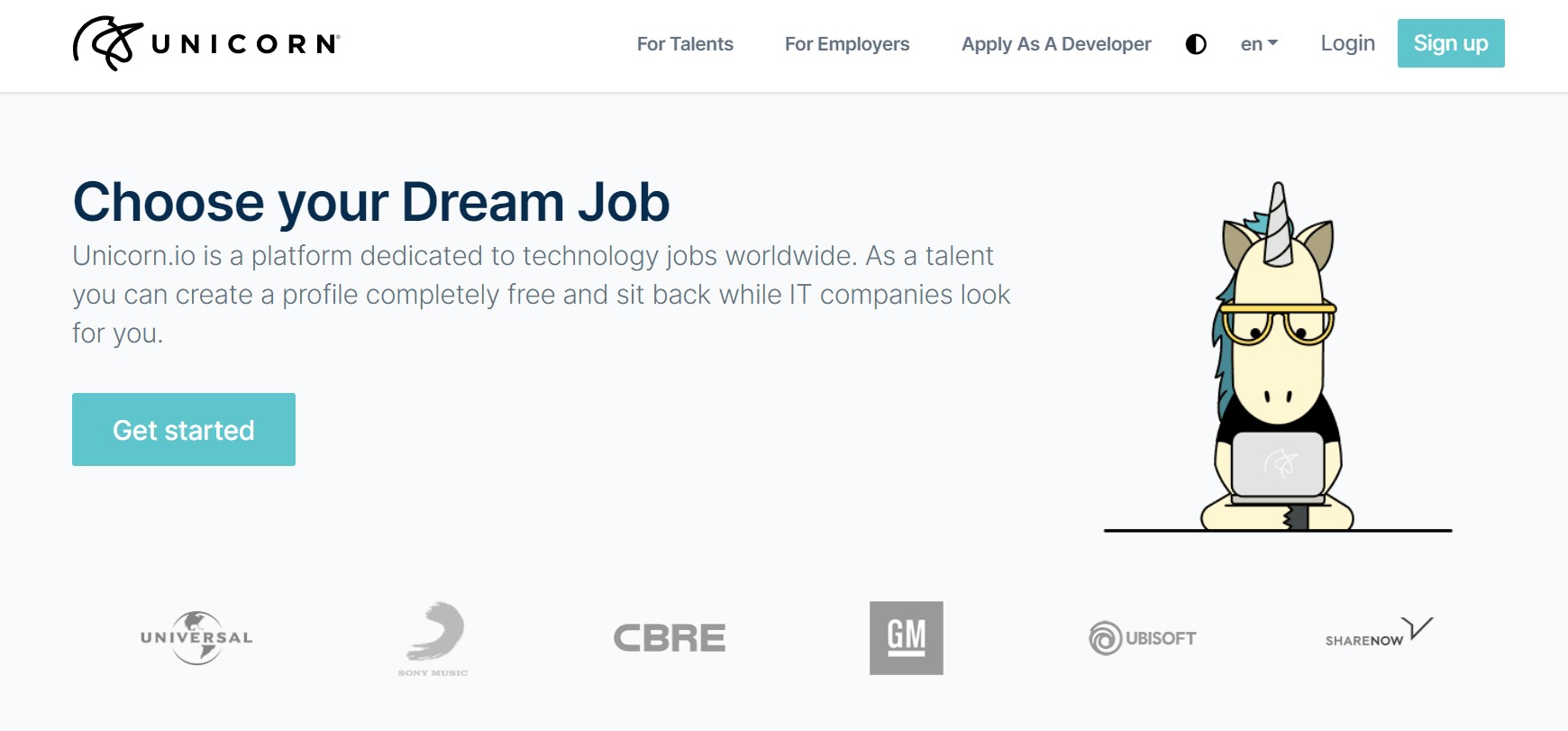 If you are interested in working within a global tech company, this is hands down your go to. Among the great advantages offered by this job board, our favorite is that all you have to do to get started is creating your profile. Once you have completed this step, companies will look for you.
WhoIsHiring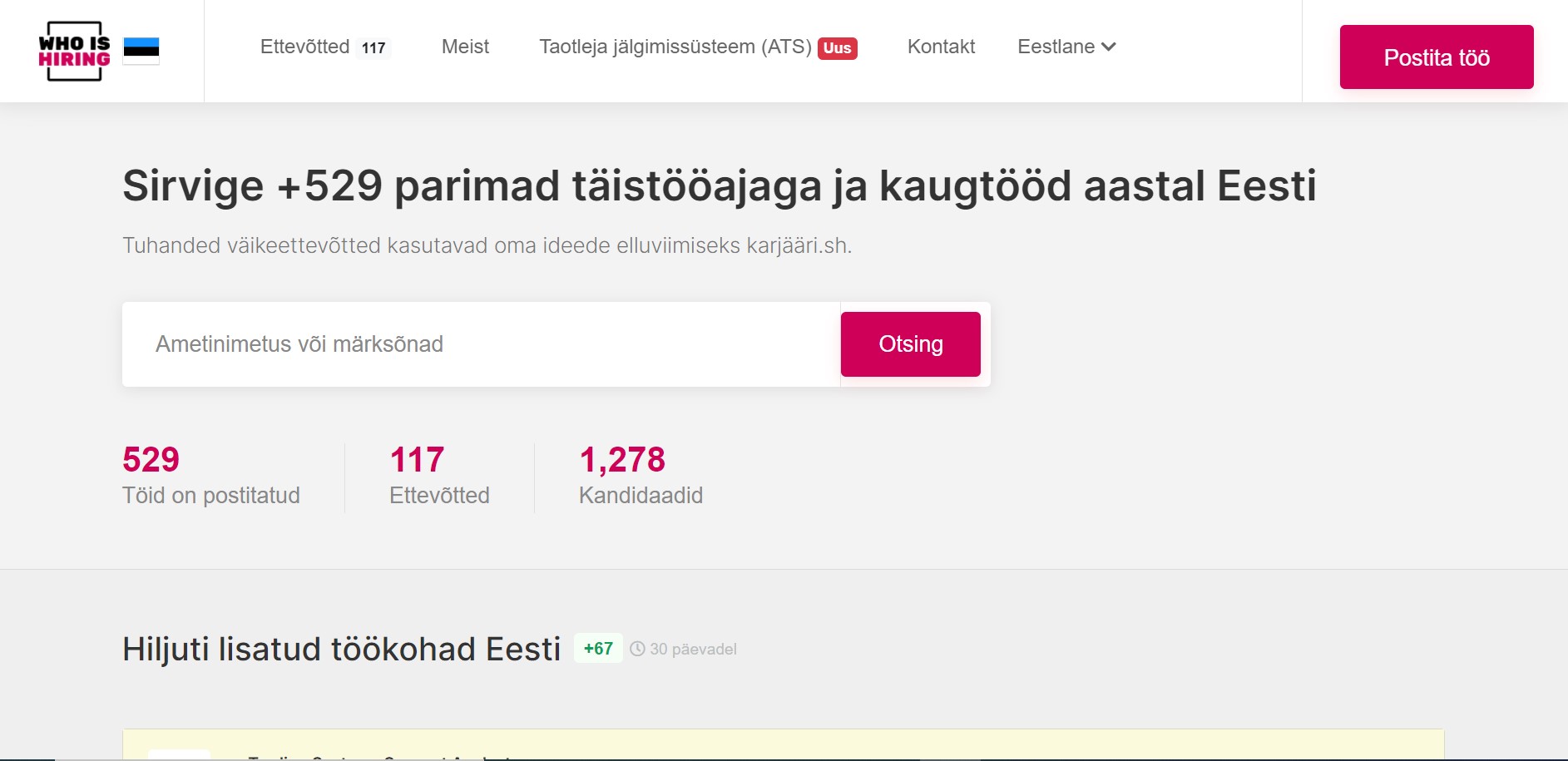 This great job board website focuses on connecting incredible IT employers with amazing candidates. An outstanding feature that you can find on this website is the option of getting a traditional job (not only remote), near to you.
CV Keskus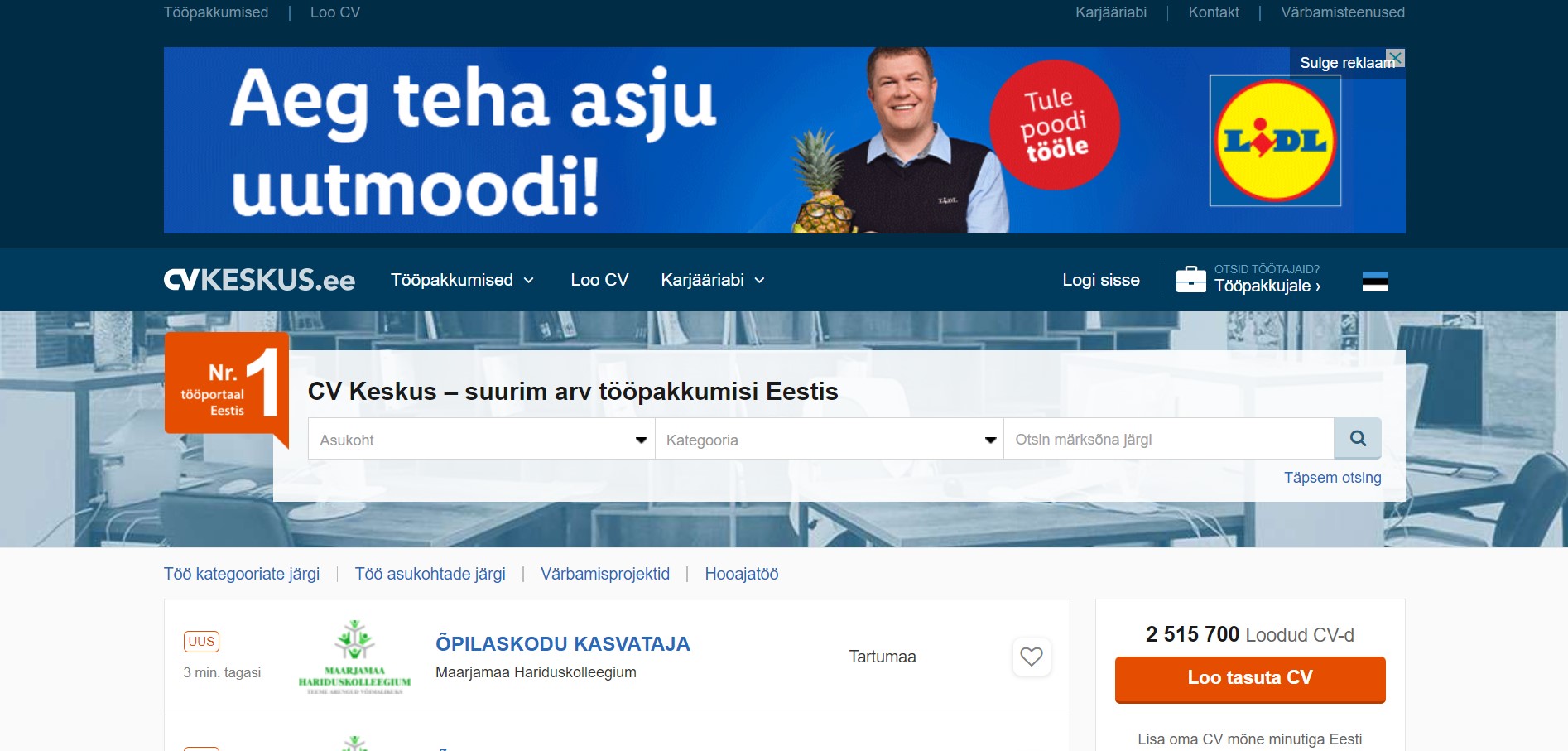 This portal is among the most renowned job websites in Estonia, making available one of the greatest databases, when it comes to finding available jobs. Plus, it is known to have terrific customer service, which makes it a good option to find a job.
CV.ee
If you are the kind of job seeker who loves innovation, this is a suitable option that is worth trying out. This amazing agency has a big role in the Estonian job market, offering important services that make it stand out from the crowd, such as a "Carers Portal" and 14 recruitment specialists to support you.