While job seekers use job boards to look for new job openings in their area of qualification, employers use job boards for advertising their job vacancies and openings to job seekers. Also, boards provide premium schemes like unlimited access to the database of their candidates or sponsored jobs. While some job boards are niche-specific, others can be used in all industries.
Do you want to advertise your job vacancies or apply for jobs in the Republic of Moldova but don't know how to get started? Discussed below are the top job boards in the Republic of Moldova for you.
Rabota.md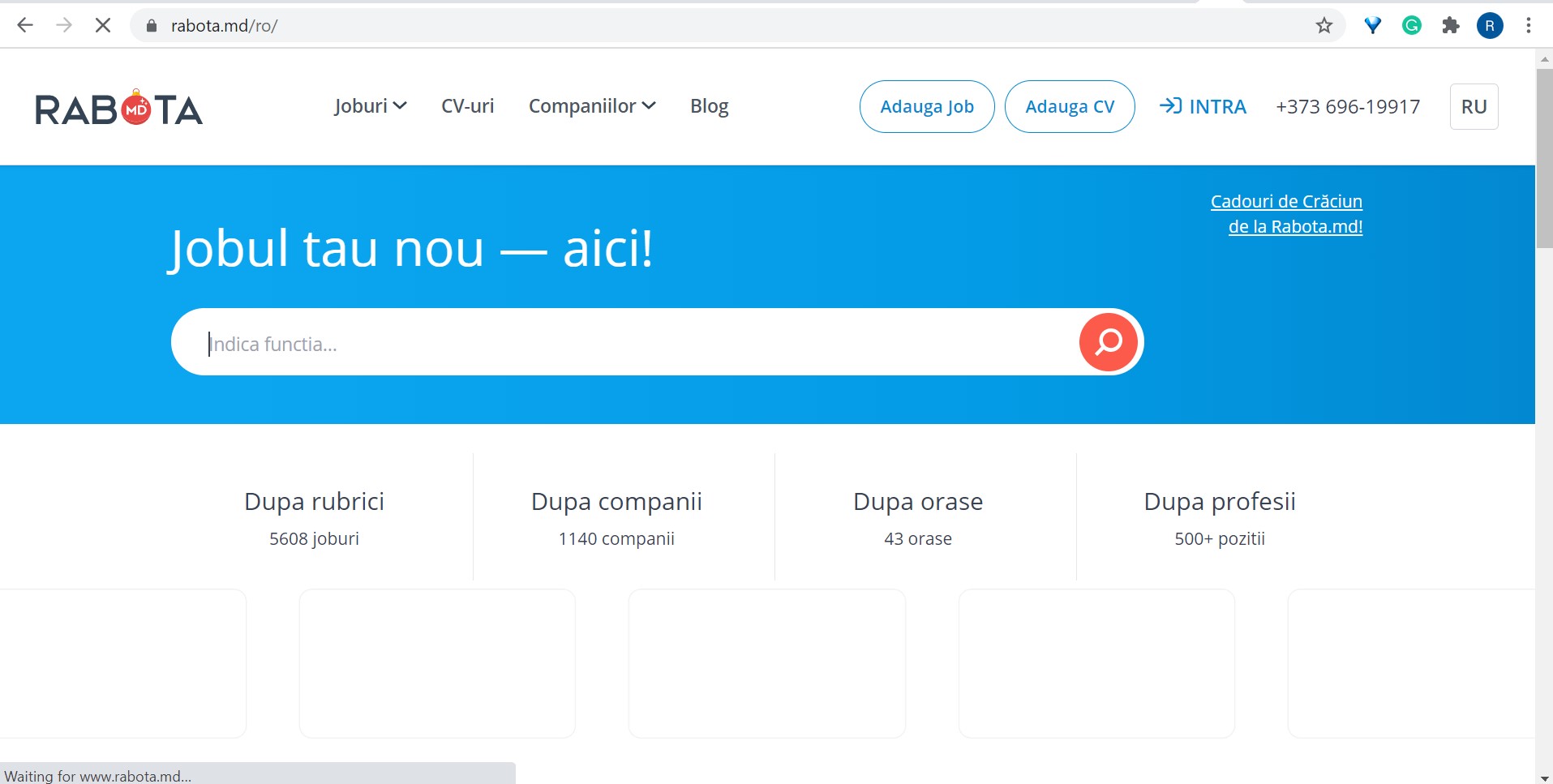 This is one of the top 5 job boards in the Republic of Moldova for recruitment and job search. This leading job board is visited by more than 15,000 people recently. Additionally, the platform has the highest number of people in Moldova visiting the job website on regular basis. The job board is a combination of simplicity and professionalism.
Unicorn.io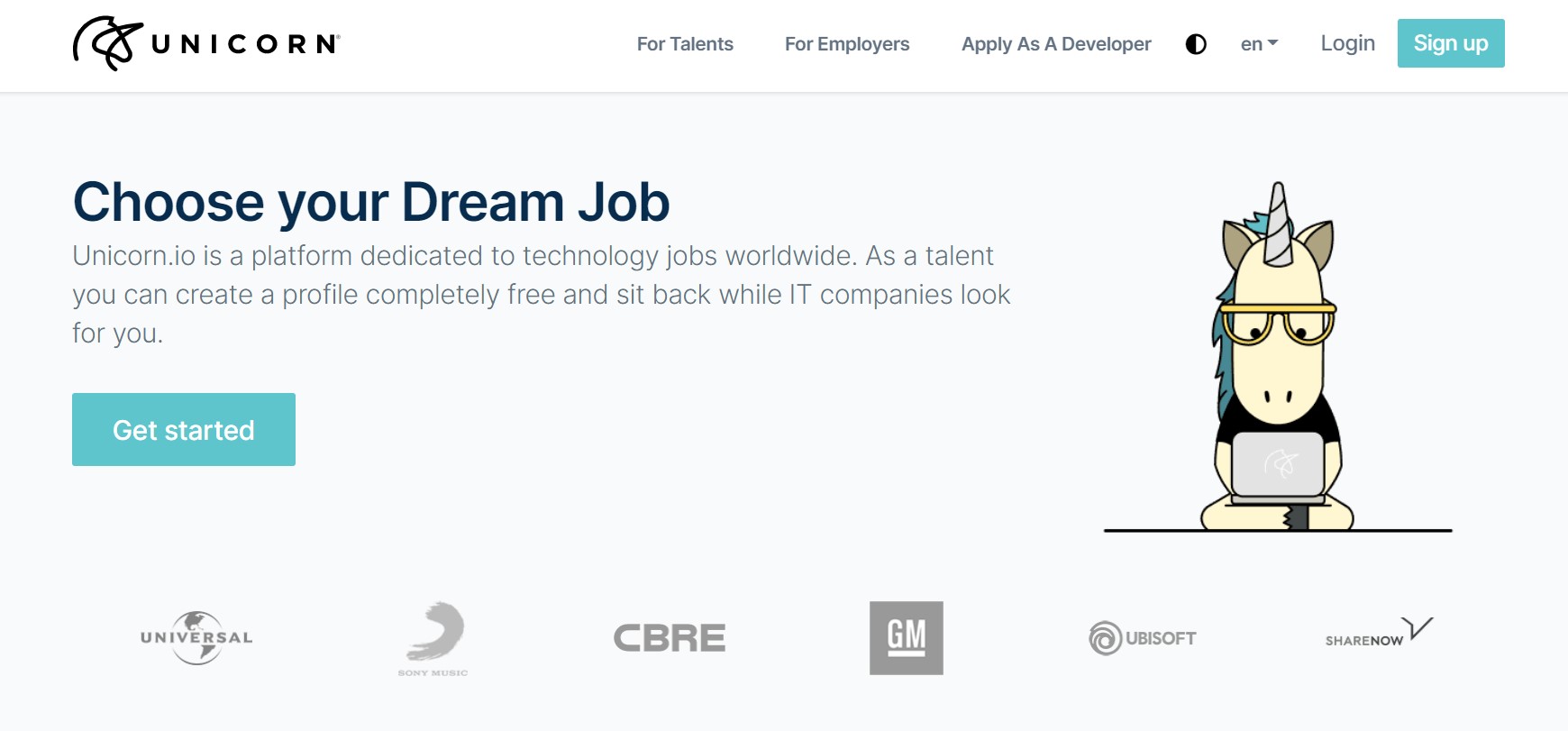 The Unicorn.io Republic of Moldova job board is especially for employers and job seekers. It is an avenue for both of them to meet. In other words, Unicor.io links employers with skilled and experienced job seekers in a grand style. Unicorn.io gives job applicants the opportunity of choosing their dream jobs while organizations get the right skill for their job openings.
Piatamuncii.md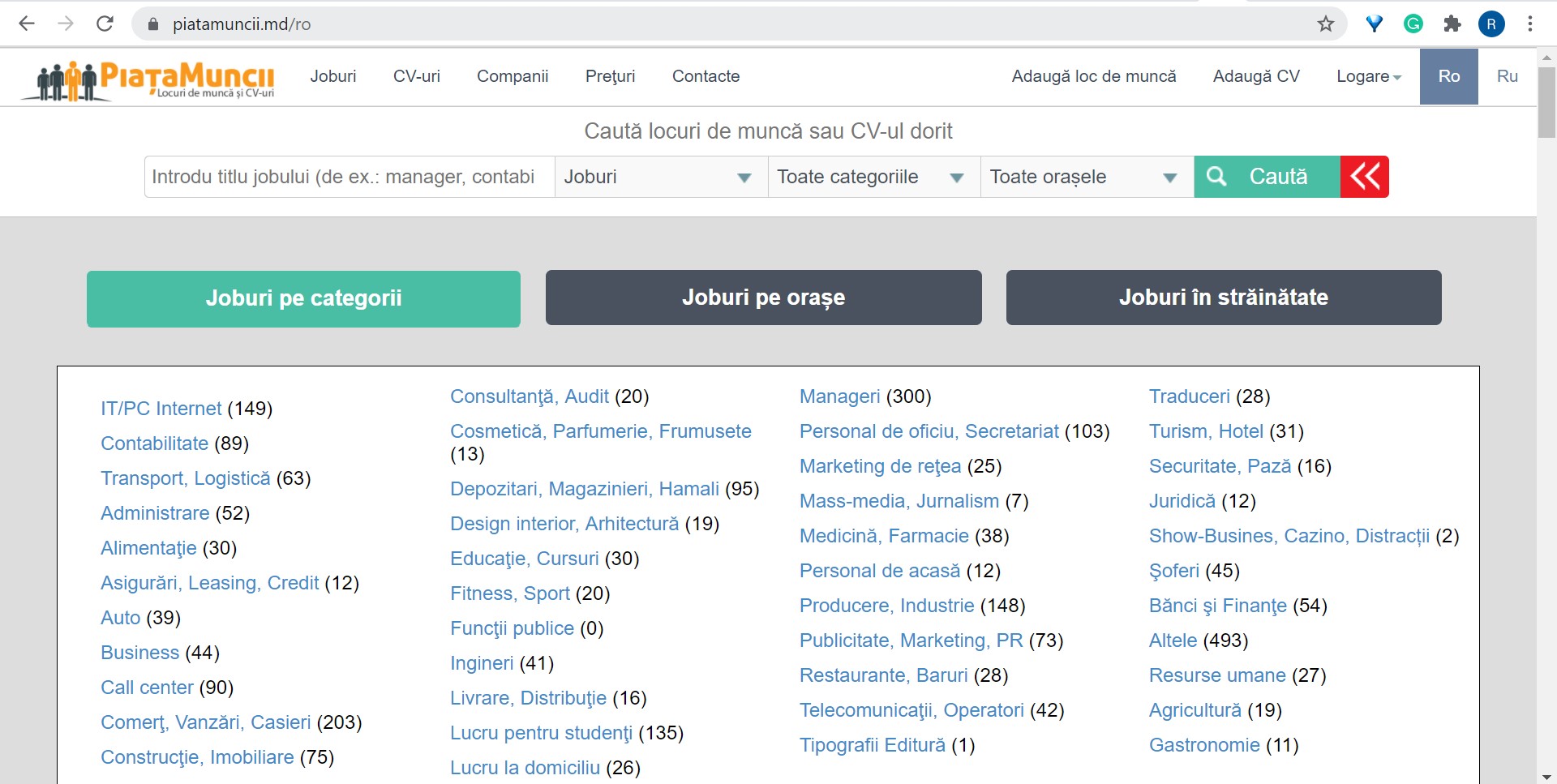 Piatamuncil.md is one of the top 5 job boards in the Republic of Moldova that strive to show creativity, professionalism, and performance for the benefit of employees and employers, and also of any Republic of Moldova citizen who wants to take advantage of the demand and supply of labor or analysis.
The Piatamuncil.md job board is crafted to be compatible with any mobile or fixed device so that it can streamline the fast, accessible, and detailed information process to get new jobs.
WhoisHiring.md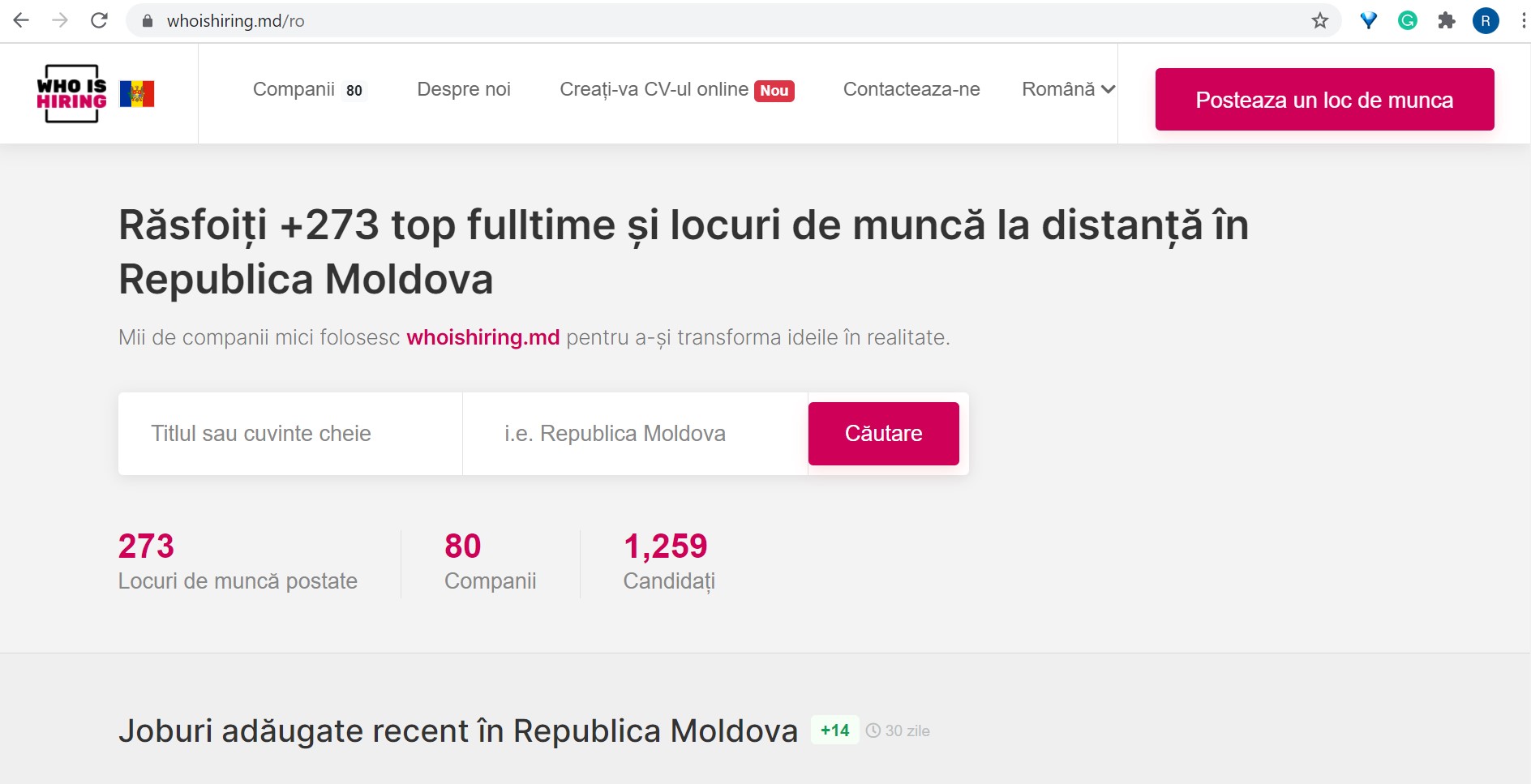 The Whoishiring.md top job board in the Republic of Moldova connects skilled professional job seekers and employees with the dream jobs they are looking for. The job board is on the ground to show applicants and companies hiring at the moment. There are numerous companies and job vacancies on the platform. WhoisHiring.md is a real global job posts aggregator.
Careers.io
The Careers.io was launched to link excellent jobseekers to great jobs in the Republic of Moldova. You will find your preferred job with several job vacancies posted by different organizations. The platform is an avenue for dream actualization and a career boost. Maximize the chances of finding the right job in the Republic of Moldova by using Careers.io.
The first step towards attracting qualified candidates is advertising your vacancies on top job boards. These job boards make it easy for job seekers and employers to locate one another online. However, there is limited time for thorough research on the best job boards for your function or area. The 5 top job boards in the Republic of Moldova above are sure ways to advertise your job openings as an employer and get the right job as a job seeker.