Using job boards is the best solution to simplify and shorten the process of finding a job in Hungary. These Hungary job boards will let you find the right candidate while exploring the present job market. This will in turn allow you to get a clear picture of the requirements and demands for the Hungary job world.
We have identified the top 4 job boards in Hungary that will let you advertise your job vacancies quickly
Careers.sh
Careers.sh top job board in Hungary has more than job 135,319 job openings and vacancies.  The job platform stands out from the crowd because it doesn't discriminate. Therefore, there is equal opportunity for all job seekers to be employed.
Careers.sh is aimed at connecting talented and skilled job seekers to their preferred jobs. Additionally, a lot of recruiters in Hungary and the world at large use Careers.sh to post their job openings.
Whoishiring.hu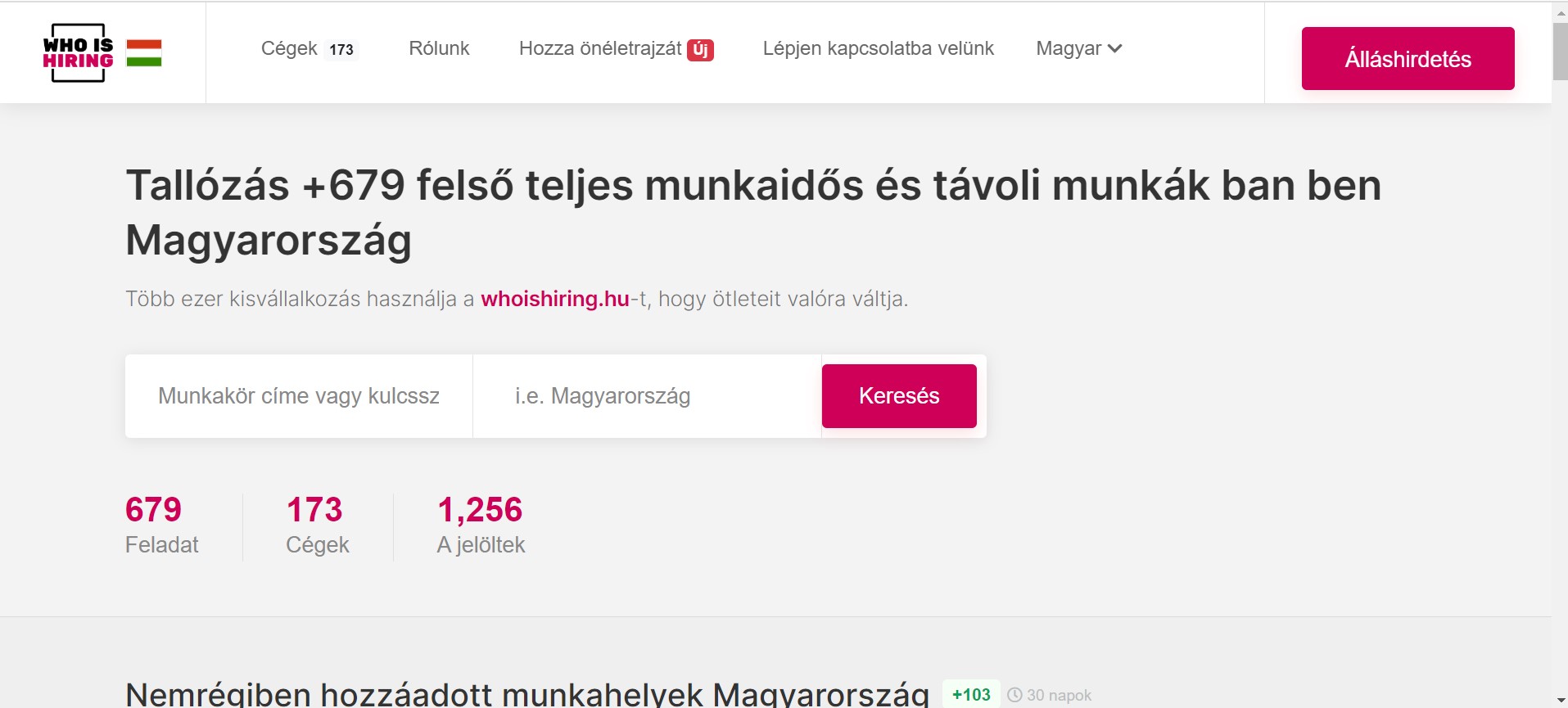 When it comes to top job boards in Hungary, Whoishiring.hu is among our best picks. With this platform, job seekers are linked with recruiters and employers hiring all over the world. Whoishiring.ch job board in Hungary gets the right applicant for different job vacancies, regardless of the size of your company.
Whoishiring.ch job board boasts a wide range of companies, job seekers, and job openings on the platform. That is why the job board is the best international job post aggregator.
Jobline.hu
Jobline.hu is another popular and top job board in Hungary. There are more than 300,000 visitors to this job posting website each month. In addition, the platform sends over 6,000,000 job emails to the applicants. Companies can employ jobseekers for different positions on the platform with ease.
Unicorn.io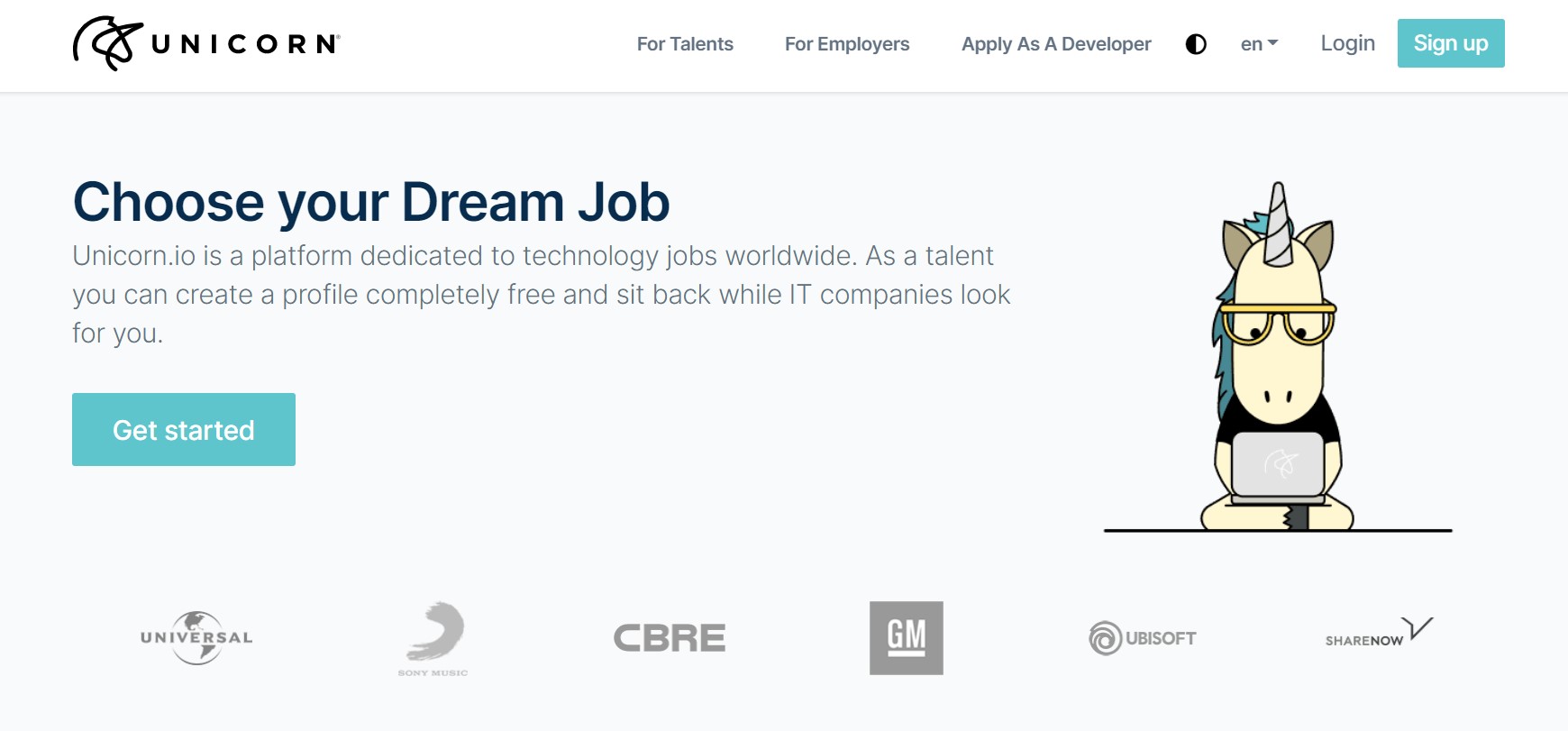 The Unicorn.io is a job board created to link skilled job seekers with the right companies or recruiters that need them. There are other services like career advice, profiles, salary, and interview skills to be enjoyed on the Unicorn.io by job applicants. Furthermore, companies also help recruiters to find their unicorns in a better way. This makes the platform different from other job boards in Hungary.
To get started on Unicorn.io job board, you need to create your FREE profile and opt for the dream job of your choice.
Finding the best recruiter and the right candidate for a particular vacancy can be difficult without having information about the available job boards. Also, the success or failure of your job post depends on the platform chosen. However, if you are looking for the best job board to post your job advertisements or where to find the right job for you, any of these top 5 job boards in Hungary will serve you better.