Securing the job of your choice is always a difficult task. Different challenges come your way each day in your bid to get that fulfilled job you are longing for.
Are you frustrated and perplexed regarding where to start your job search in Denmark? Discussed below are the top 5 job boards in Denmark to get you started.
Whoishiring.dk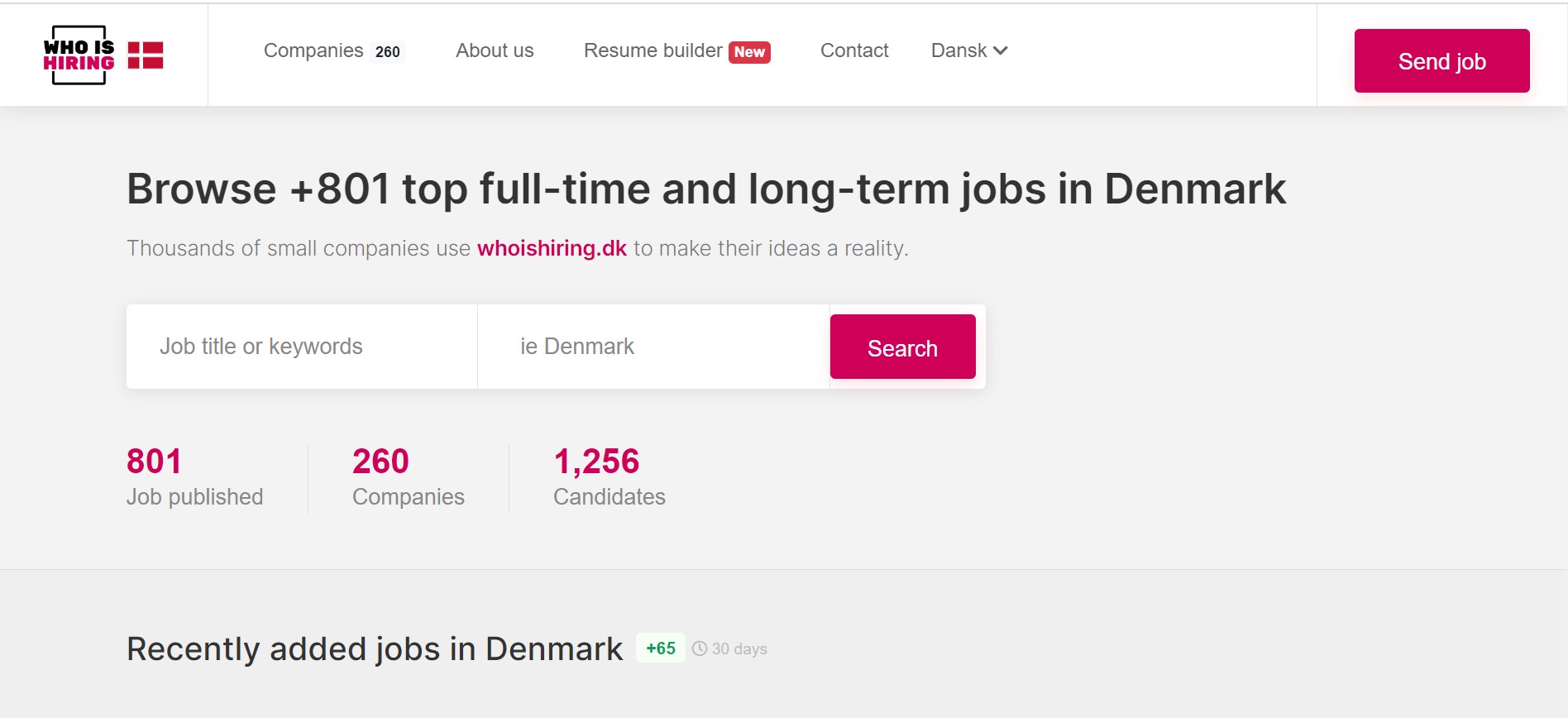 Whoishiring.dk is one of the best job portals that connect talents to their dream jobs. This platform finds out about companies hiring at the moment and links job seekers to suitable vacancies. There are more than 1,200 job applicants, over 800 job openings, and 260 different companies on the Whoishiring.dk job board.
Are you tired of a job search without any positive results? Whoishiring.ch is the answer.  Here is the only platform where you can get your dream job with the available job openings. Just submit your CV and wait for responses from employers.
Jobindex.dk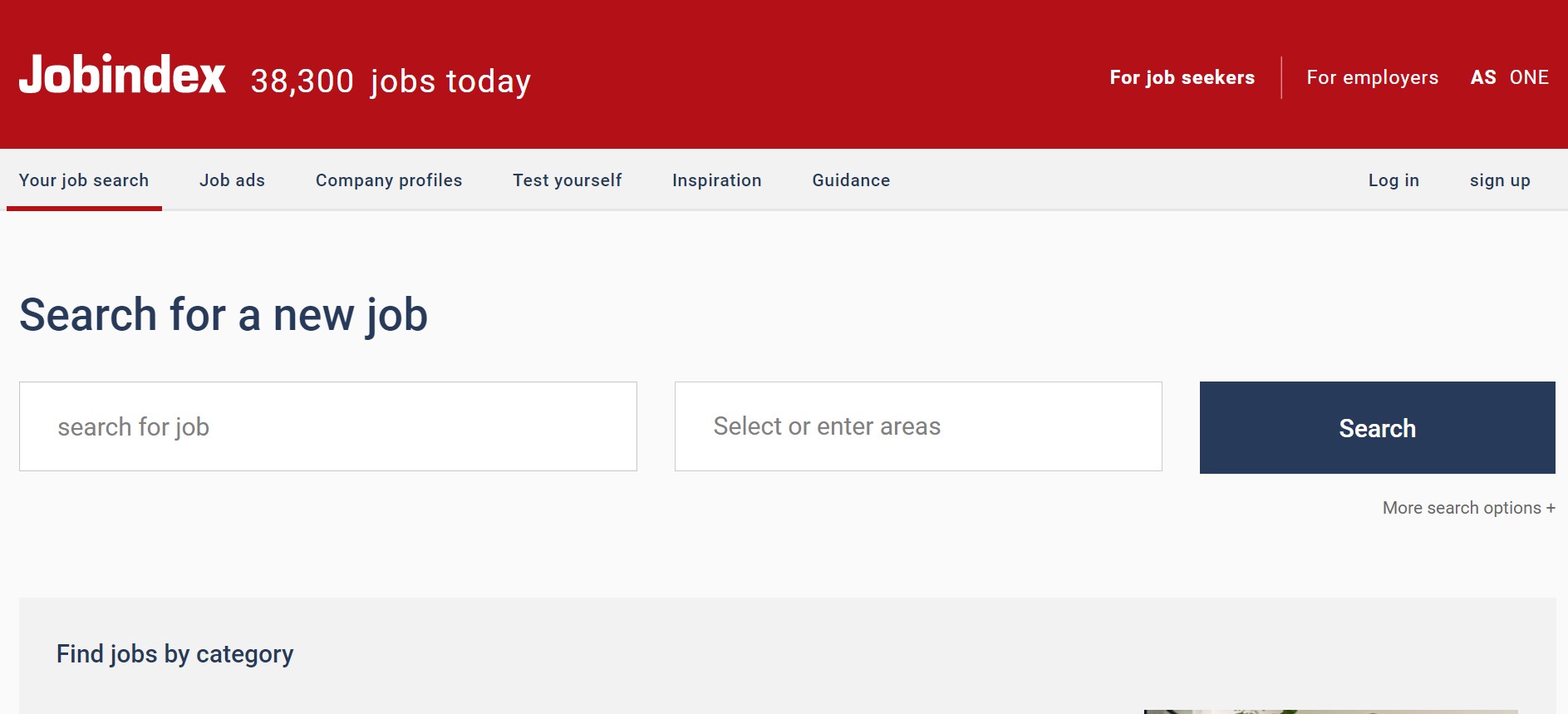 The Jobindex.dk is a top job board in Denmark with more channels and more users, unlike its competitors. In a nutshell, Jobindex website features more users than all other available job boards in Denmark. This job board is capable of handling both specialist and generalist jobs.
Presently, there are 133,086 CVs and 23,800 positions in the database of Jobindex.dk with numerous jobs under each category. The great thing about this excellent job board is that the different tools available make the site simple to use.
Unicorn.io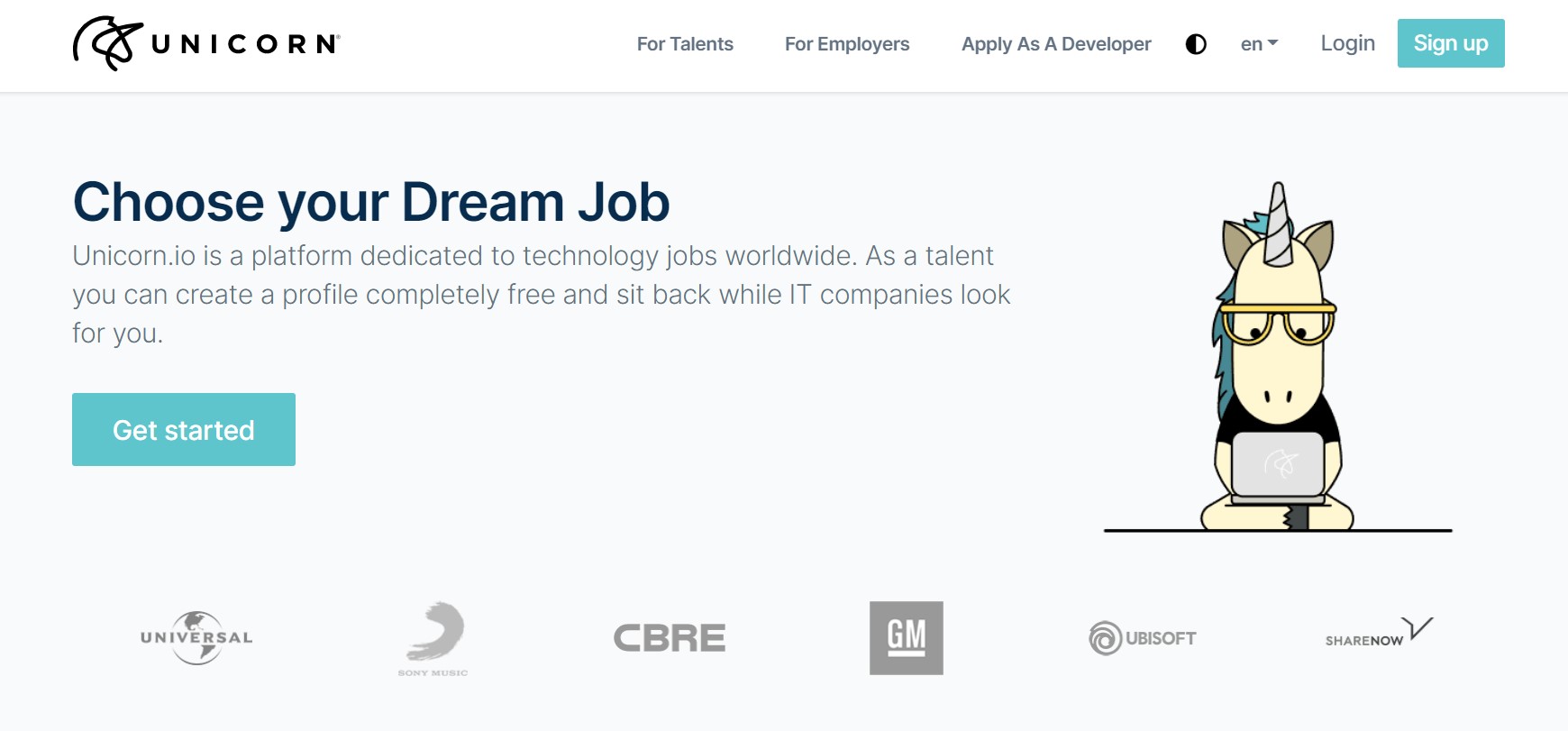 The Unicorn.io is another top job board in Denmark particularly created to match different talented and skilled job seekers with the best companies ever. Candidates and job seekers cal also get career advice on the Unicorn.io website. The platform equally gives support on salary, profile, and interview skills. Organizations contact you directly, once you meet the requirements they are looking for. With Unicorn.io, companies can find their unicorns.
What are you waiting for? Get started on this top Denmark job board by creating your FREE profile!
Workindenmark.dk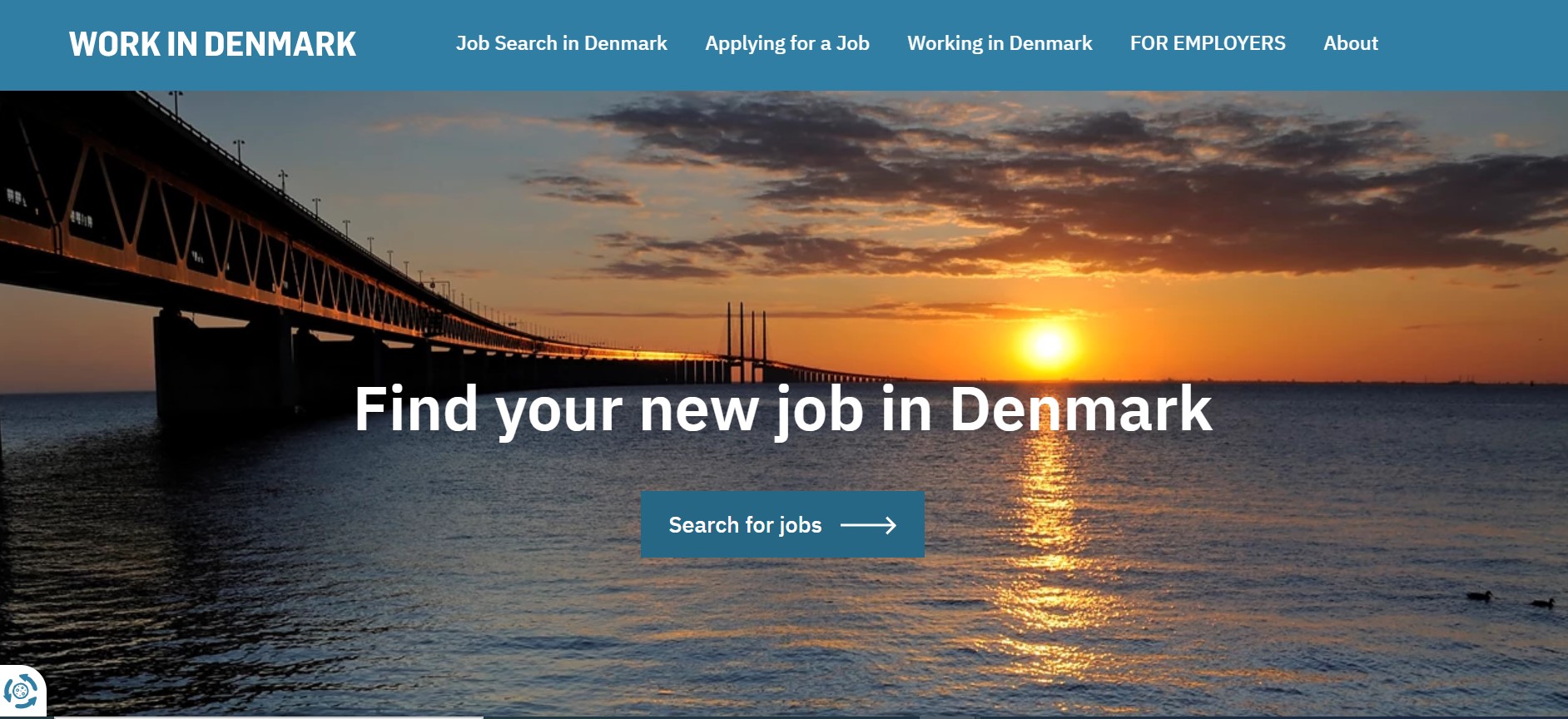 Danish and international jobseekers and employers can get the required guidance, information, and tools needed to locate each other on the Workindenmark.dk job board. The Workindenmark is the employment service for qualified international candidates seeking a job in Denmark, and Danish businesses looking for talented and skilled overseas candidates.
The job board workindenmark.dk is aimed at assisting Danish businesses in recruiting and attracting qualified foreign applicants in the areas where the Danish organizations face shortages of skills. Supporting the creation of a balanced labor market in Denmark is the vision of Workindenmark. Workindenmark.dk provides Danish employers and international applicants seeking qualified and talented new employees with different services.
 Careers.sh
The Careers.sh also makes the list of our top 5 job boards in Denmark with more than135, 319 full-time, and remote jobs. Employers and job seekers on the platform are treated equally. Your connection with the best employer and employee is guaranteed on the Careers.sh Denmark job board.  Join the Careers.sh job platform and make your dream come true.
Finding the right job and the best platform to post your job openings and vacancies can be daunting. The good news is that the 5 job boards in Denmark will be of great help when you want to post your job openings or looking for the right job for you.