The Czech Republic job boards are attractive and remarkable places to find that dream job of yours. Additionally, you can use these top job boards to post your job vacancies to get the talented candidates you are longing for if you are an employer.  If you are seeking employment in the Czech Republic but don't know where to start from, here are the top 5 job boards in the Czech Republic to kick start your job hunt.
Whoishiring.cz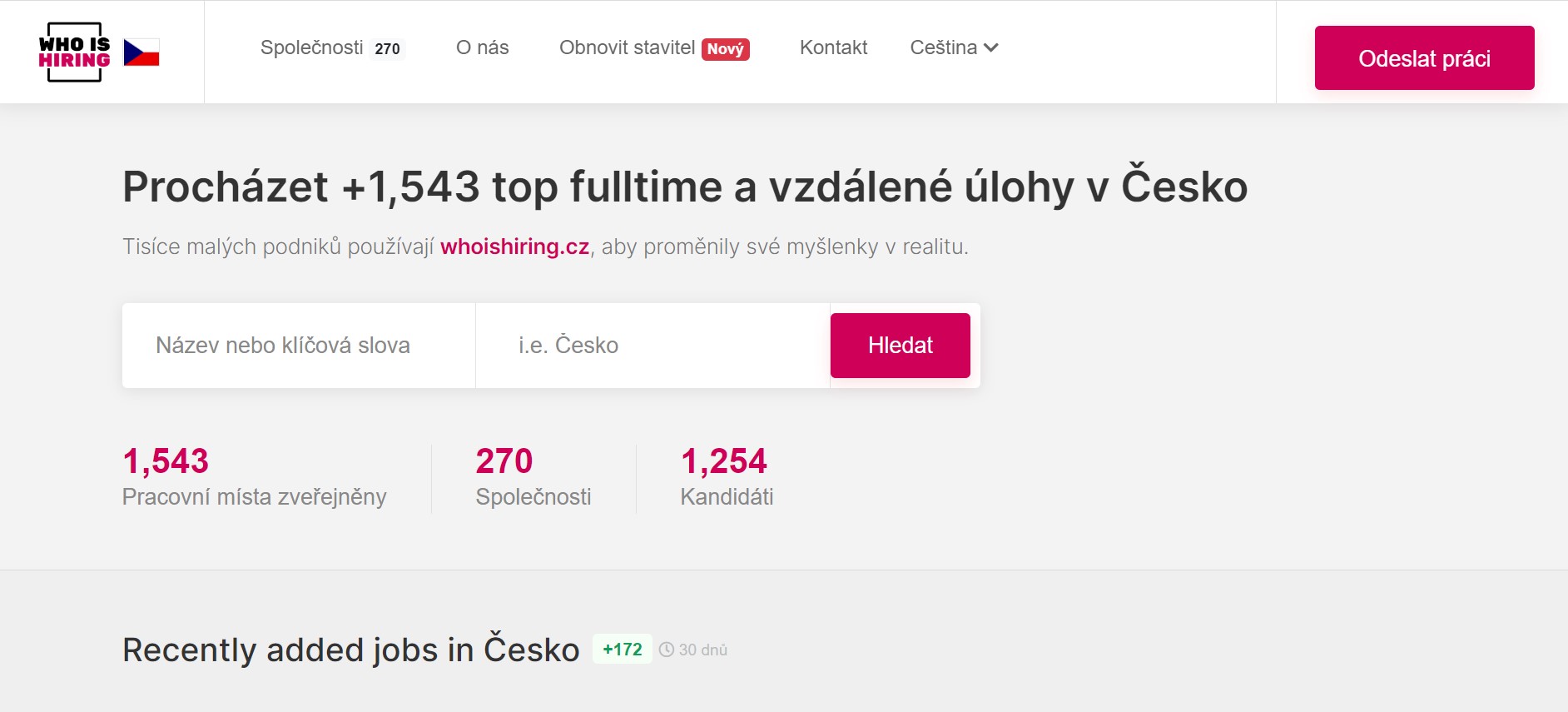 This is one of our best picks when it comes to top job boards in the Czech Republic. Whoishiring.ch is a job site that connects candidates and job seekers to those who are hiring across the globe. Hence, with Whoishiring.cz, applicants can get inked to employers who need their services worldwide.
The Whoishiring.cz job board in the Czech Republic will get you the best talent for your job openings, no matter the size of your organization. The platform boasts numerous companies, job openings, and job applicants. No wonder Whoishiring.cz is adjudged as one of the best international job post aggregators.
Profesia.cz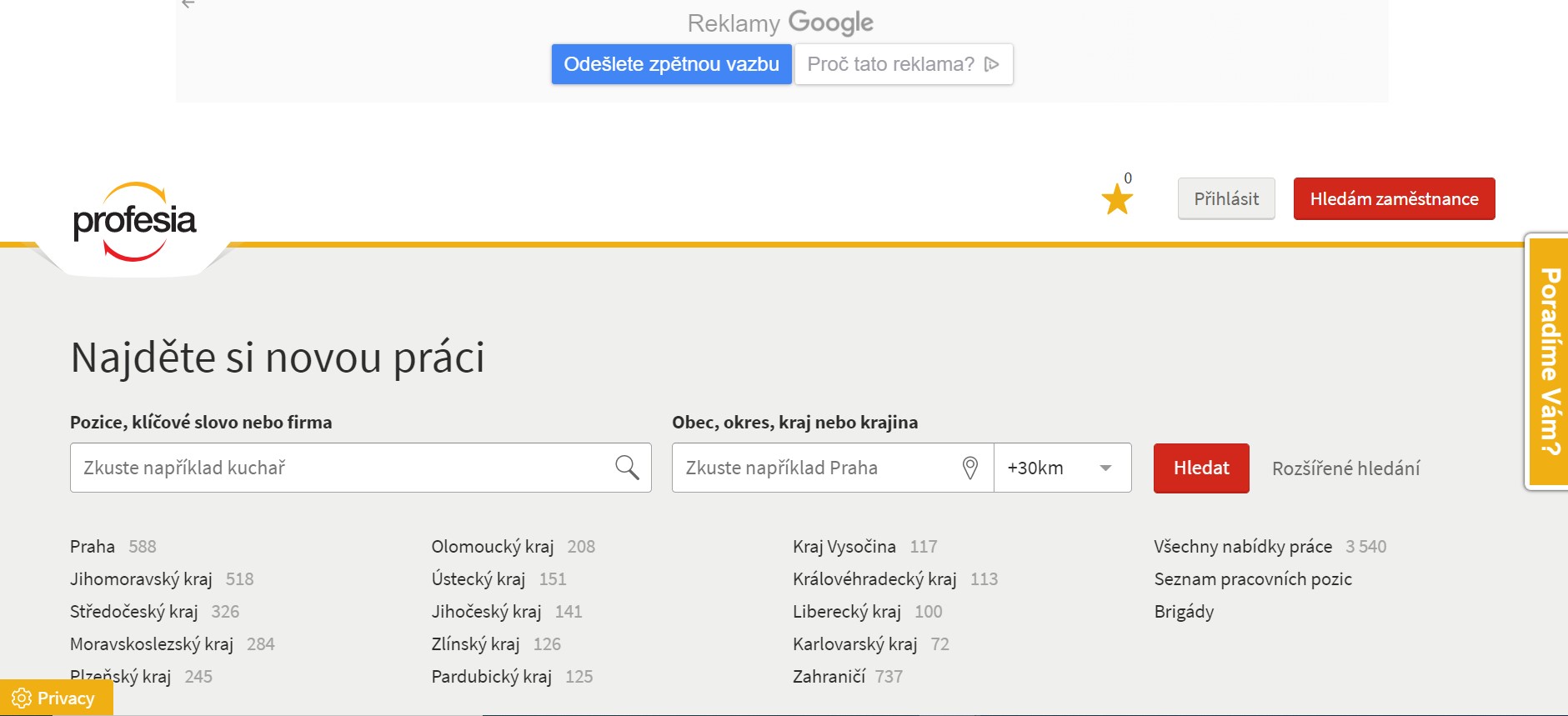 Profesia.cz is among the top, efficient, and clear job platforms in the Czech Republic. Also, this job portal features a user-friendly interface while job vacancies and openings are updated from time to time. The application process for a job seeker is stress-free on Profesia.cz while candidates don't have to register or open an account before applying to a job offer.
All you have to do as a jobseeker or applicant is to forward your CV to the platform. Regardless of your area of specialization, there is always a place for you at Profesia.cz as there are more than 3,552 different positions on offer.
Careers.sh
Careers.sh is another top job board in the Czech Republic with more than job 135,319 remote and full-time jobs for grab. At Careers.sh, there is no discrimination of any kind. Hence, applicants and job seekers have equal opportunities to get employed. The particular objective of this platform is to link skilled and talented applicants with their dream jobs. In addition, many businesses and companies in the Czech Republic and across the world use Careers.sh to make their dreams turn to reality.
Monster.cz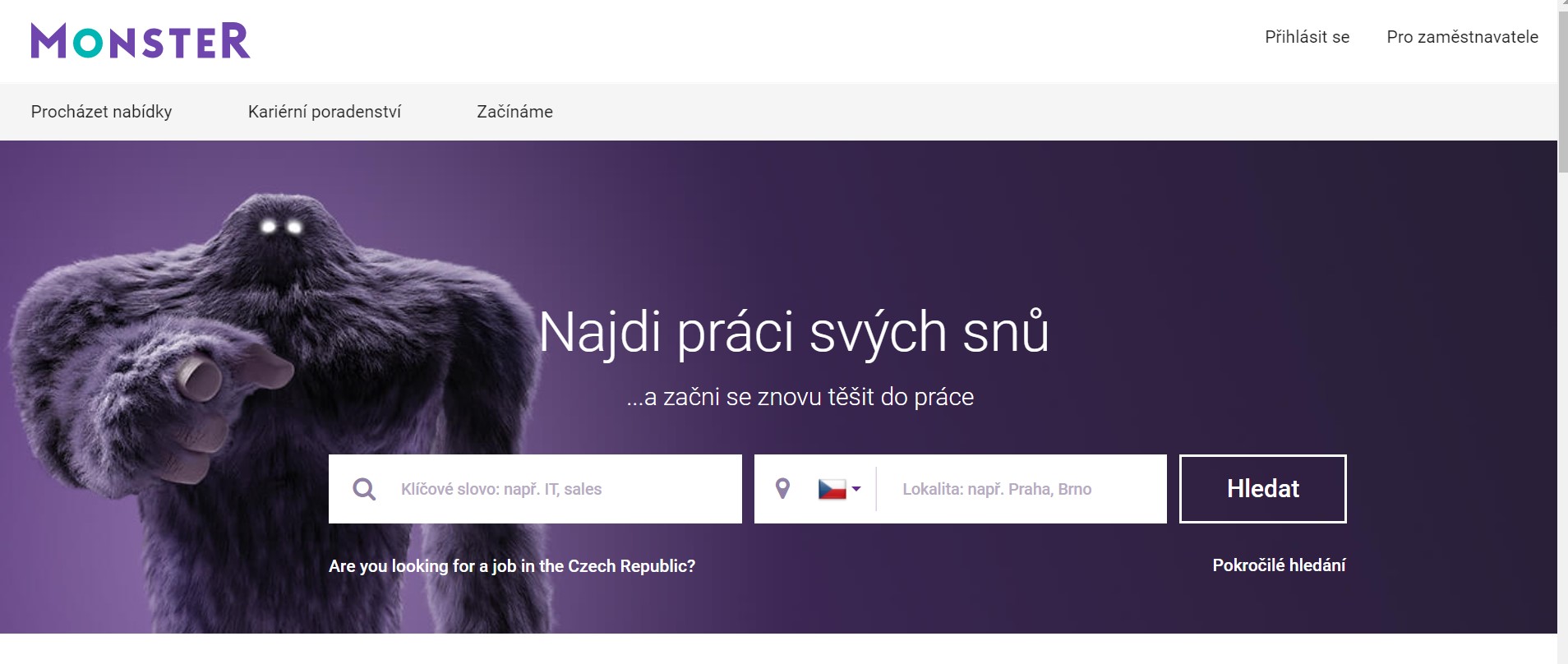 Monster.cz is a Czech Republic job board that connects candidates with the right job offerings. Monster.cz is unique for its most progressive technology and customized solutions. The Monster job portal is able to find the best talents for the right job through social networks, robust partner websites, and mobile applications. Monster.cz is indeed the monster and the mother of all job boards worldwide.
Monster maintains its prestigious reputation with as many as 9,945 Facebook followers and 172 540 views every month. The best thing about the Monster.cz job board is that it has both the Czech and English versions.
Unicorn.io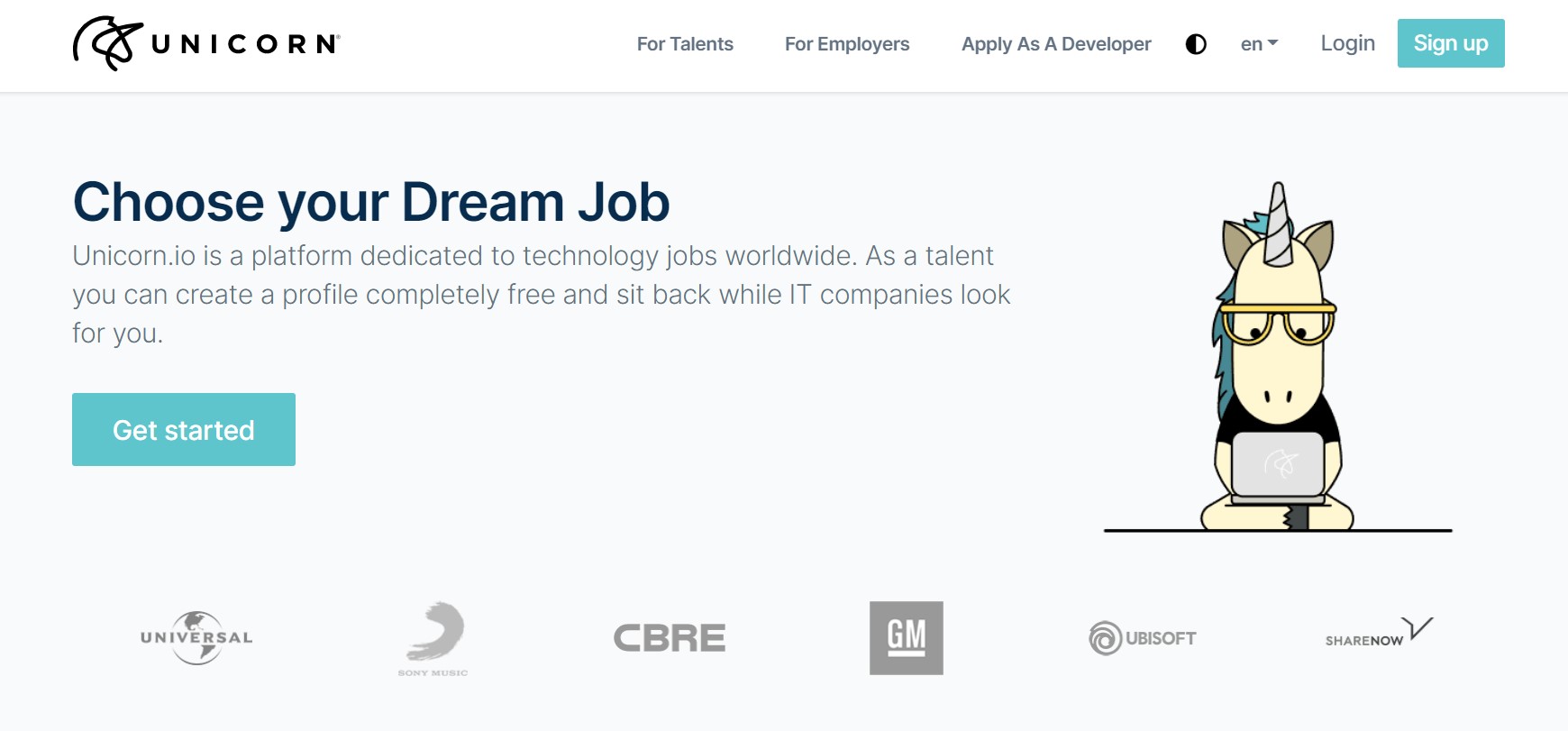 The Unicorn.io Czech Republic job board is aimed at matching talented candidates and experts with organizations that need their services. With Unicorn.io, job seekers can also get career advice. More importantly, candidates can get support on their profiles, interview skills, or salary.
Unicorn.io also assists companies to discover their unicorns better, unlike all the other available Czech Republic job boards. Get started on this top job board in the Czech Republic by creating your profile for FREE and choose the dream job of your choice.
If you are looking for a job and you are not sure of the right job portal that will make you actualize your dreamt, give the top 5 job boards in the Czech Republic a try.