Are you worried about how to get the best Swiss IT and Tech job boards in 2021? Worry no more as these 5 best Swiss IT and Tech job boards can land you your next IT or Tech job in 2021.
Let us consider the following Swiss IT and Tech job boards, what makes them very popular, and what are the things that really make them the best IT and Tech job boards in 2021.
1. Circa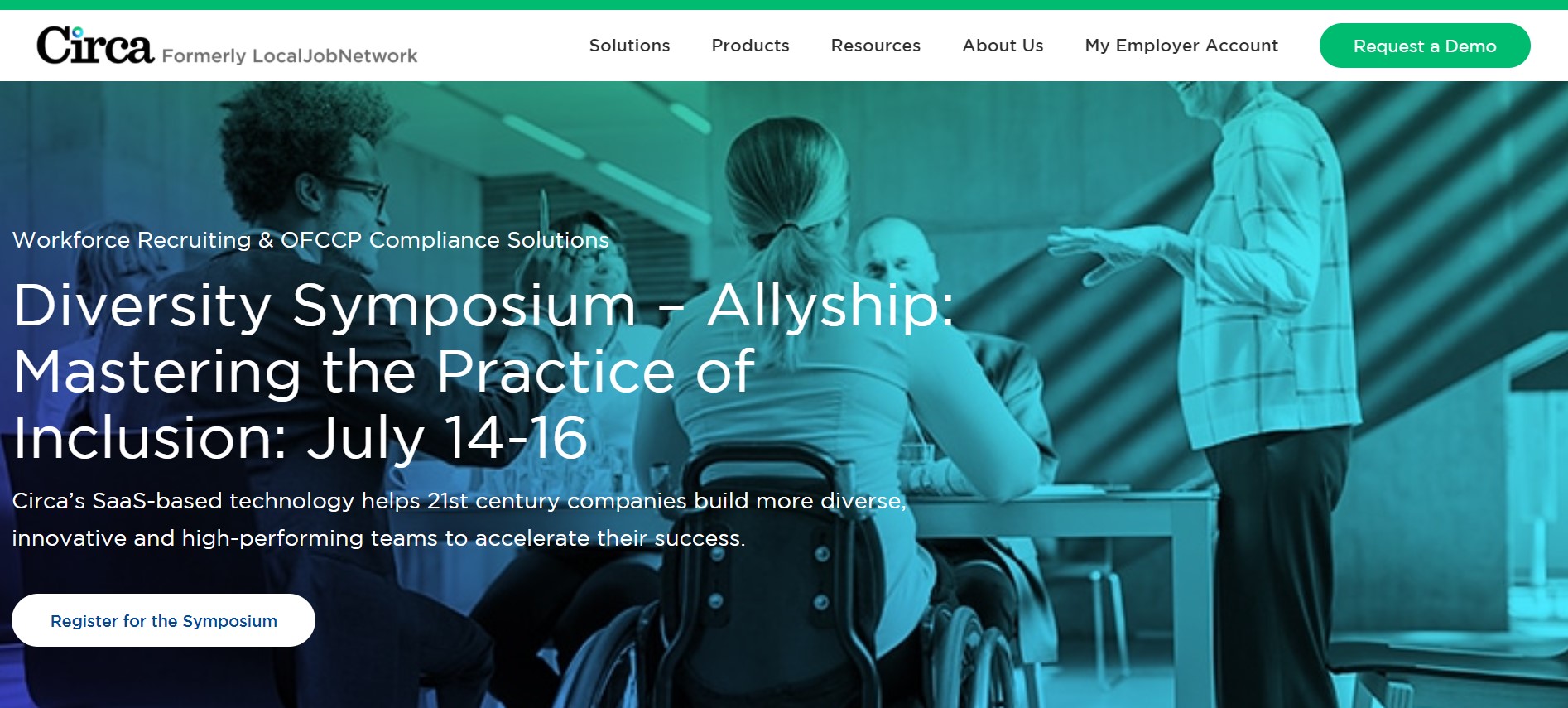 Circa formerly know as localjobnetwork.com is an international IT and Tech job board you can use to post your jobs or seek an IT or Tech job in 2021.  The platform uses innovative solutions to bring businesses and talents together and enhance the diversity, livelihood, and development of international communities. Circa is a platform that helps job seekers discover meaningful and quality careers.
2. Careers.sh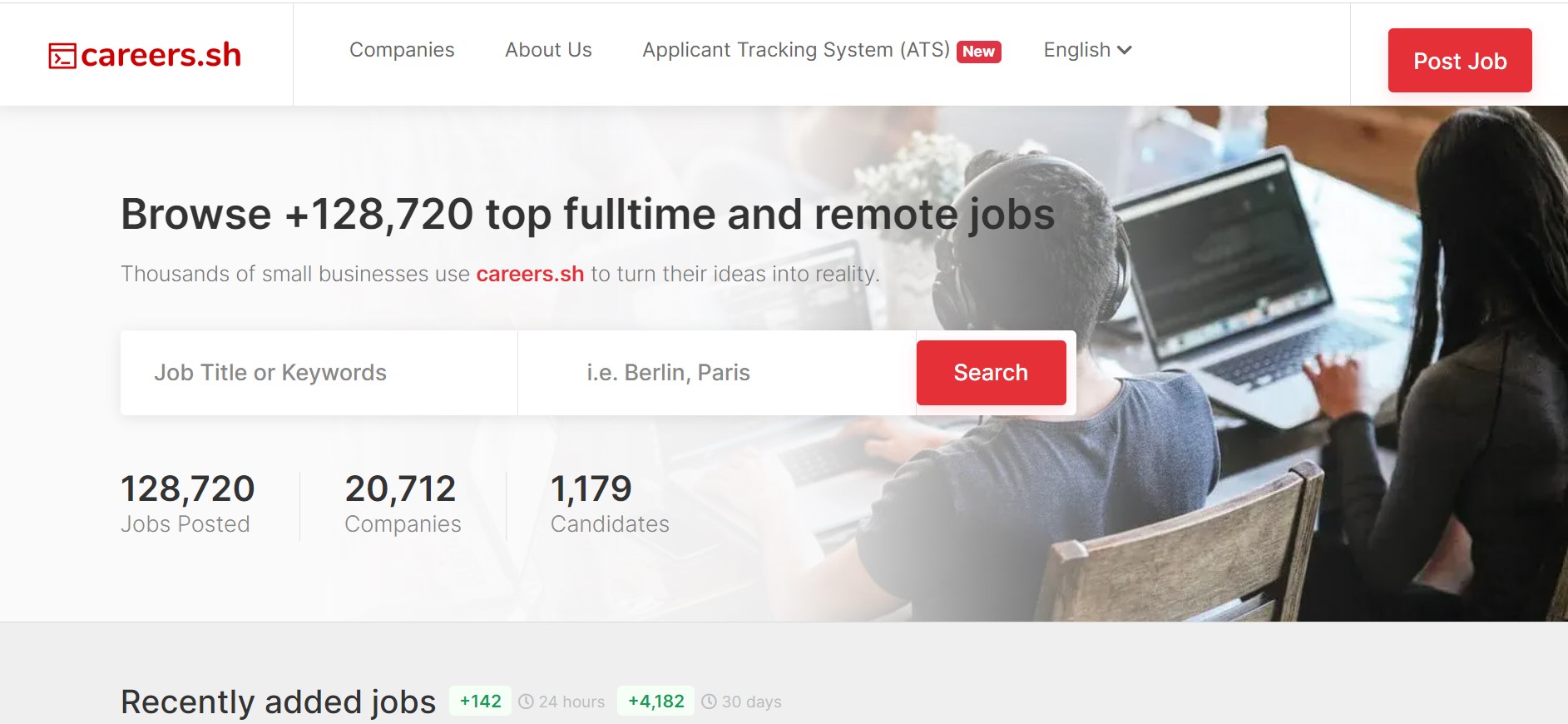 The Careers.sh is a preferred and leading IT and Tech job board for both small and big businesses. "Turn your ideas and dreams to reality" is the tagline of Career.sh. This is a fact for both job seekers and employers alike.
The careers.sh homepage even shows some newly added IT and Tech jobs. As a result, you need not worry about applying for already closed jobs. Each of their job posts has a title, locality, and whether or not there is remote work available.
3. Job.ch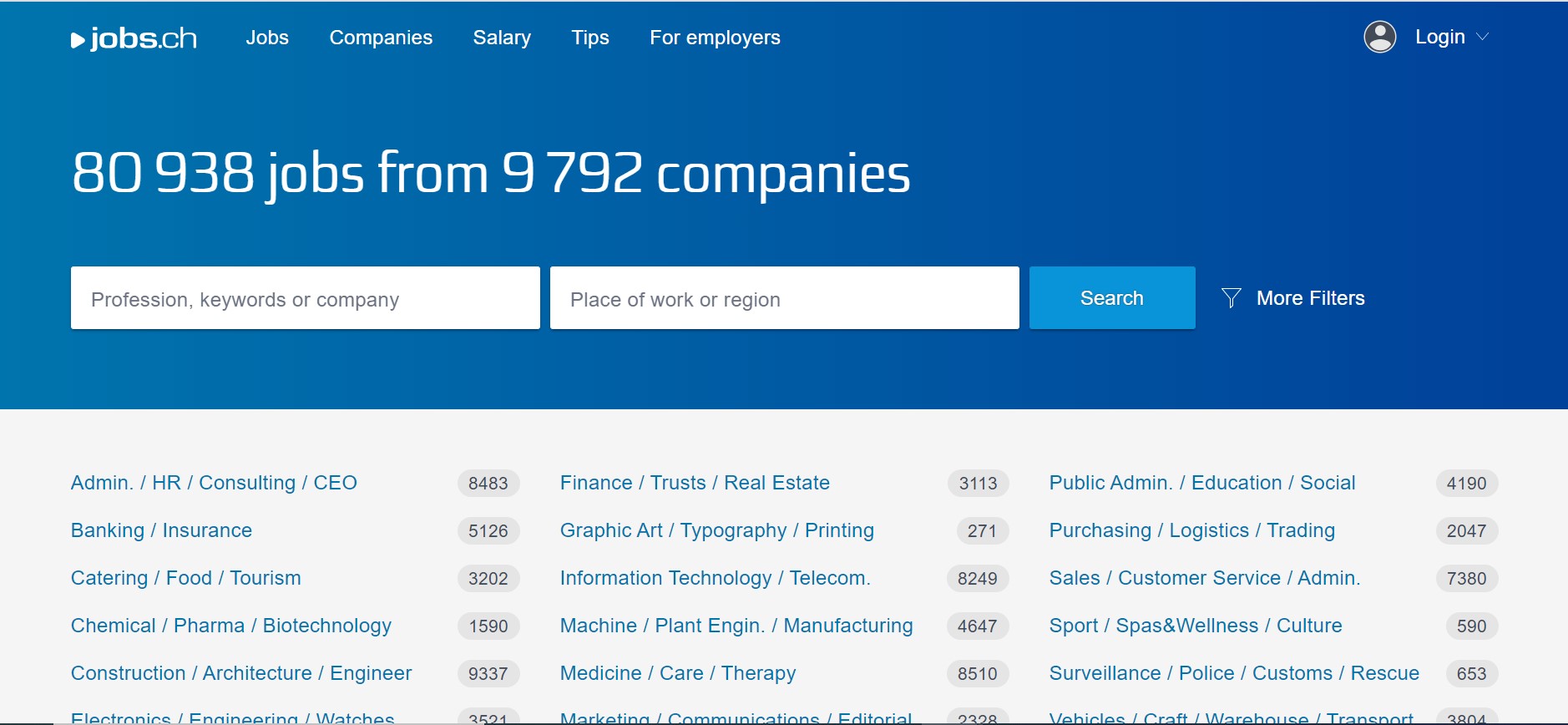 At Job.ch, there are more than 76,000 thousand jobs from above 10,000 different companies. Job.ch makes creating a profile and starting a job search for free easy and fast.
With this IT and Tech job board, you can search by keywords, by company, by job, and also by your preferred salary. These specifics make looking for your dream job a breeze. Regardless of your location, Job.ch foremost Switzerland online IT and Tech portal helps job seekers in their job search.
4. Whoishiring.ch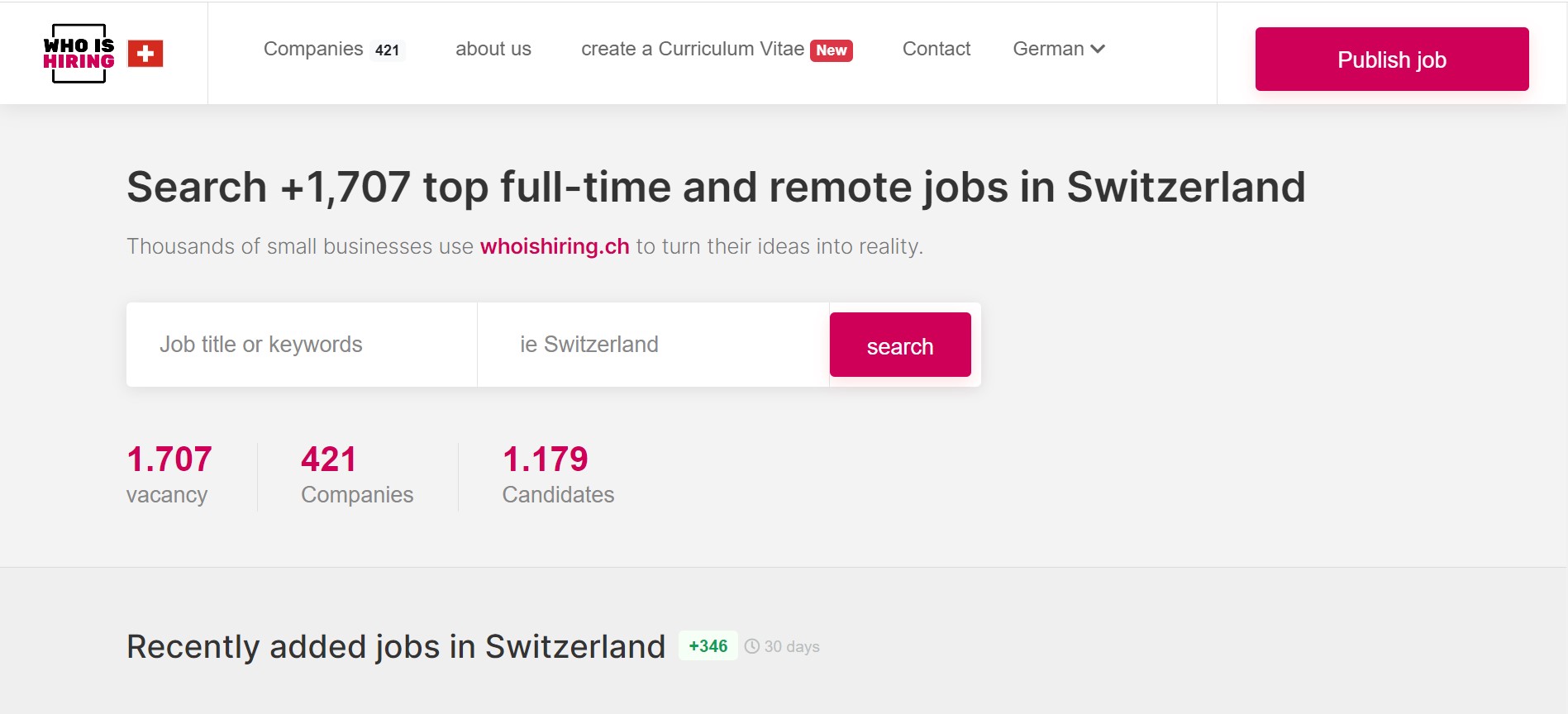 Whoishiring.ch is a platform with more than 26,000 technology positions available. The whoishiring.ch IT and Tech job board makes searching for your dream job and location quite simple. This job board offers a cost-effective way for businesses to reach qualified candidates.
Do you work for a technology or IT company and seeking new talent? Then look no further than the Whoishiring.ch job board. It is also a preferred job board and platform for employers because it provides free and paid alternatives for job listings.
Unicorn.io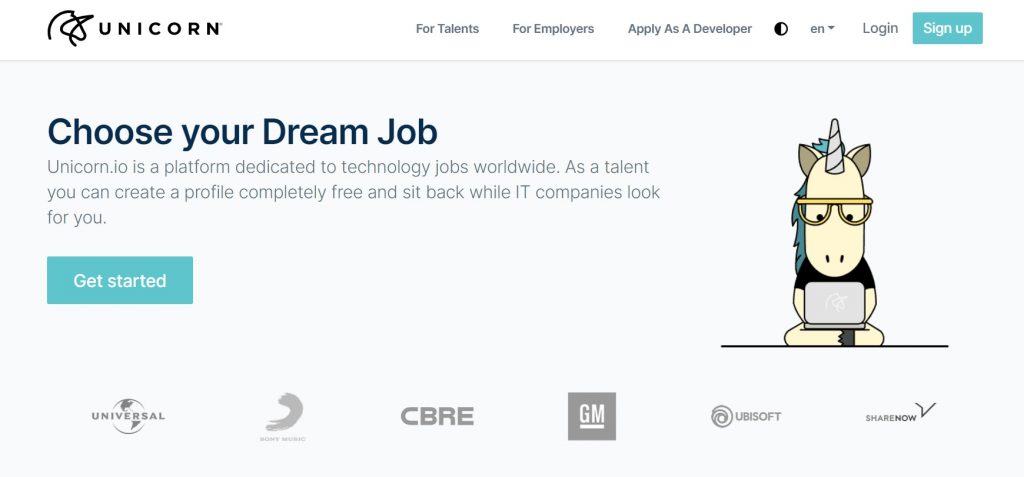 The Unicorn.io is a top-rated Tech job board; it helps job seekers find their Unicorns. Check through lots of IT and Tech jobs available on the platform and easily identify those that provide on-site or remote work choices.
This platform allows you to choose your preferred Tech or IT job.  You can create a free profile as a talent and wait for organizations to search for you.
Recruiters are updated weekly on candidates that meet the job vacancy requirements. All candidates need to go through a pre-screening process and are required to pass a code challenge and a verification call with one of the company's TalentReps.
You can find the IT and Tech job of your choice with the above 5 best Swiss IT and Tech job boards in 2021.