Looking for a job this summer? Instead of fruitlessly scouring the Internet for jobs in your field, try checking out job boards, especially specific boards that focus on IT and tech. Let's take a look at seven of this month's best job boards, and what makes them popular:
Unicorn.io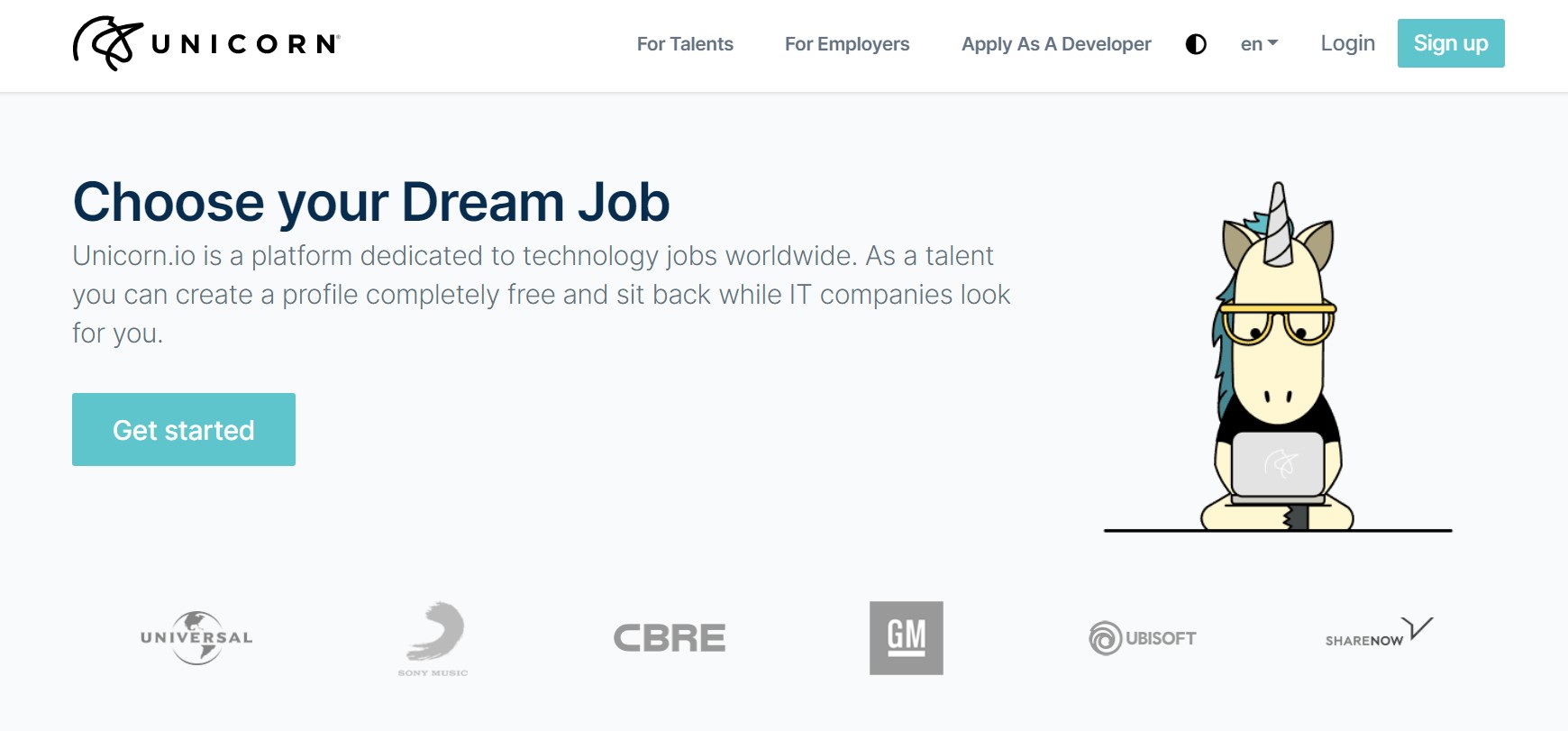 Unicorn.io is a tech-specific job board that can help you find a job almost anywhere in the world. Profiles are free to make, and they offer on-site and remote work options. Their homepage displays a number of large tech companies, such as Ubisoft, Universal, and ShareNow, so you can easily browse their available jobs with just a few clicks. Find a job you like, but would require you to move? No problem! Unicorn.io even helps with relocation.
Careers.sh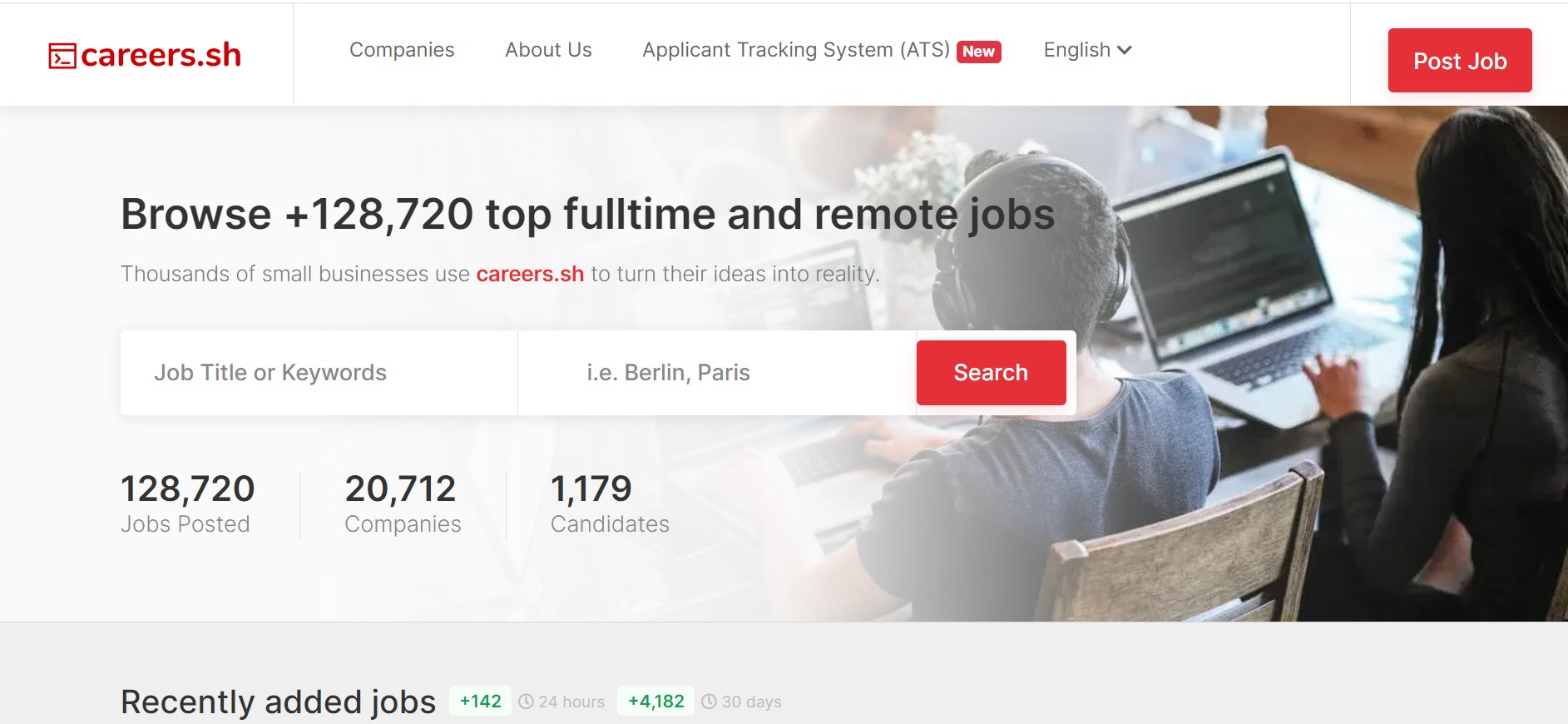 Careers is another tech-specific job board that can help you locate work in a variety of places. A favorite website of small businesses, Careers platform allows you to search by job, keyword, and location. Each job listing comes with an extremely in-depth look at the job description, duties, benefits, and requirements. No questions are left unanswered, making your search that much easier!
Whoishiring.ch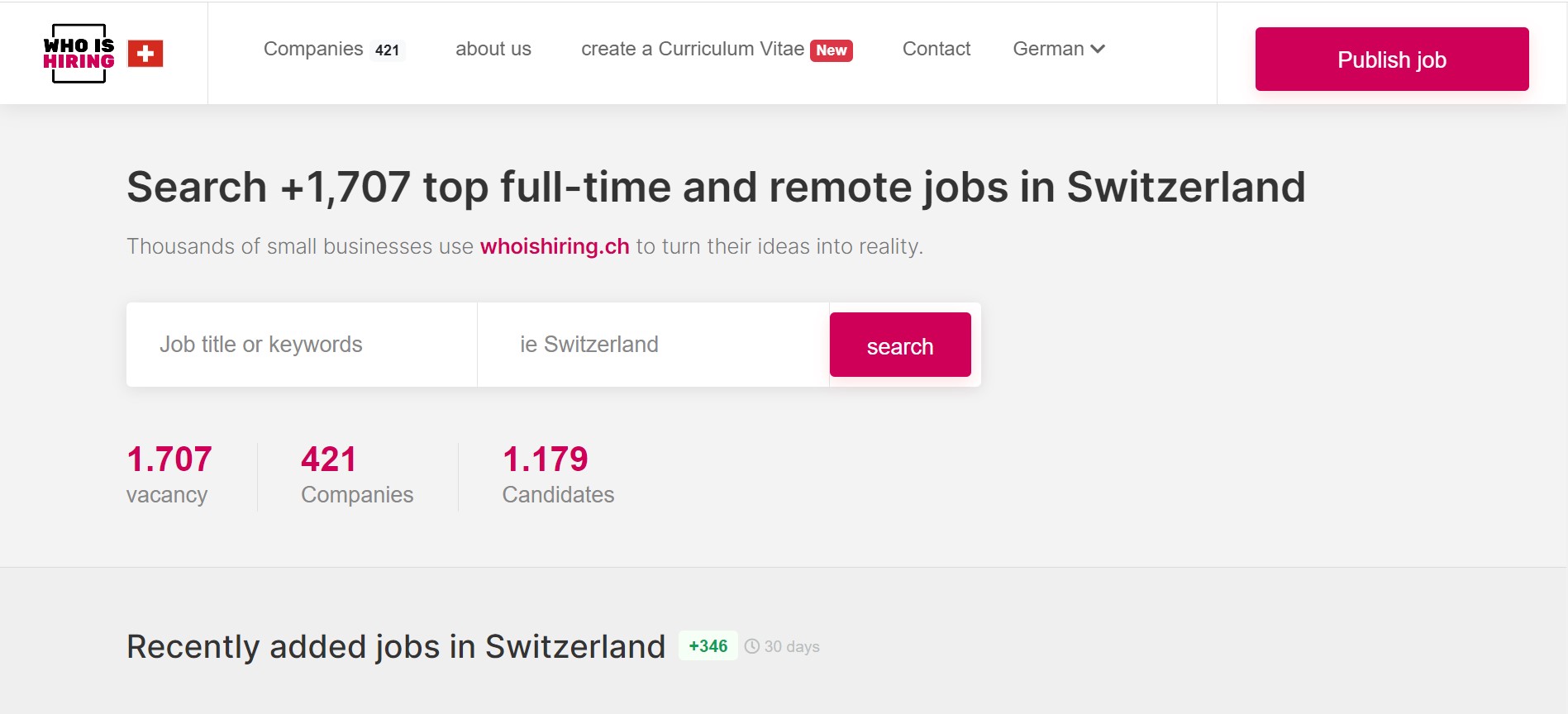 Whoishiring can help you find a job in almost every major city around the world. Like the name implies, Whoishiring.ch will tell you exactly who is hiring for your specific job title, and where! Their world map allows you to get a quick look at where people are hiring the most, and then you can easily search keywords like "Python", "Ruby" and "Photoshop" to take a closer look at the exact jobs people are currently hiring for!
Dice.com
Dice.com is also tech and IT-specific and serves people all over the world. It is useful for people searching both for jobs and for hires! Dice.com doesn't require a profile, just for you to upload your cover letter and resume for the specific jobs you want to apply for. Their multiple specific filters make it especially easy to find a job you really want, not just the first available. Search by job, relevant skills, or company to find your perfect match.
Angel.co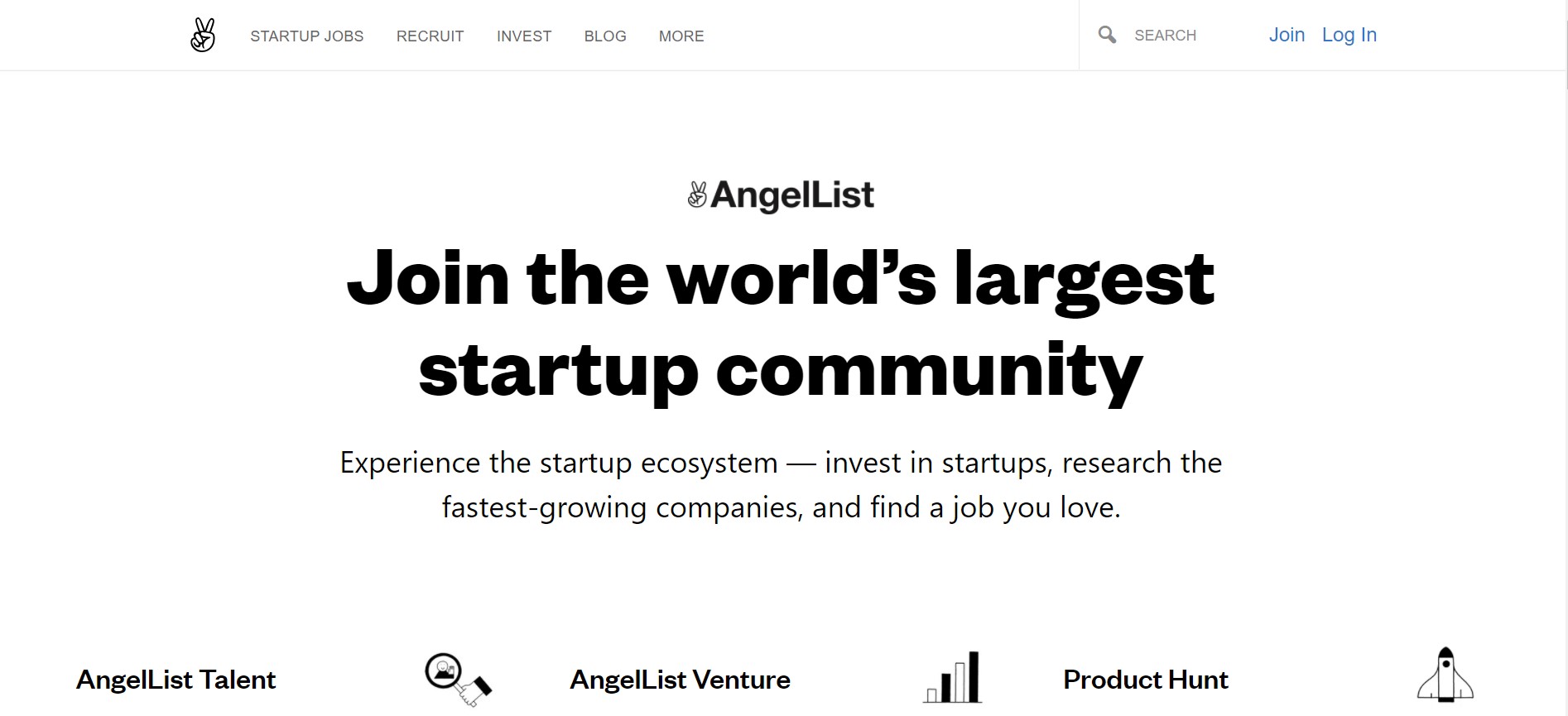 Angel.co is a favorite for tech and IT startups all over the world. Angel.co allows you to create a single resume and application that you can then use to apply to one of their 130,000+ available positions. It's also a place where you can become a tech or IT investor, or even try out early-stage tech products. There's something for everyone on this job and investment board!
The Ladders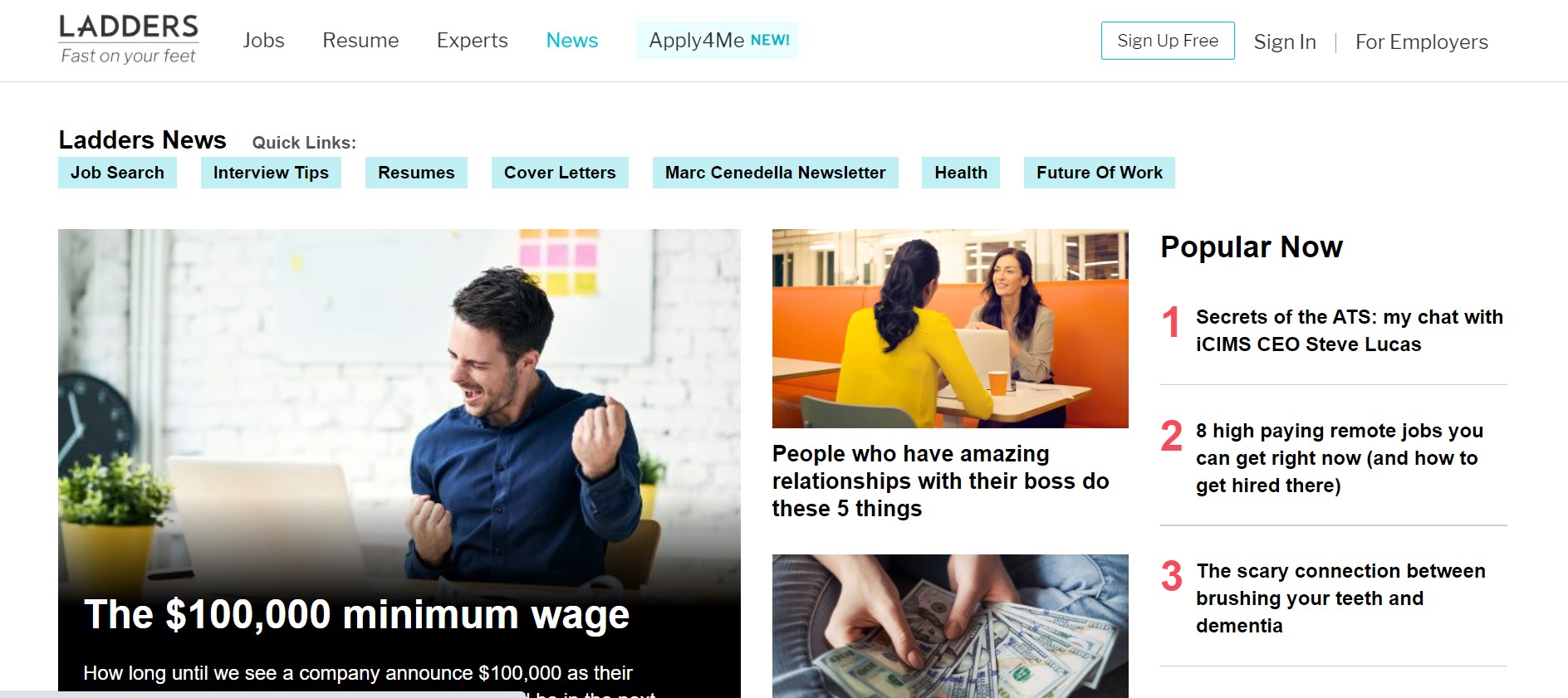 The Ladders makes applying for your dream job incredibly easy. Its homepage allows you to search what you do, your current rate, your desired rate, and your desired job title. Then it does the searching for you! By using The Ladders, you can stop selling yourself short and find a job and salary that are truly right for you.
CrunchBoard
CrunchBoard, brought to you by TechCrunch, is a place where you can easily find not only tech and IT jobs, but engineering jobs as well. While it does require those searching for talent to pay to post a job, it's totally free for job searchers! On their homepage, it displays the most recently posted jobs, as well as if they offer remote work options. Makes it especially easy for those who either need or want to work from home.