Finding a job is not always easy. There might be thousands of new positions posted daily, but going through all of them can be extremely time-consuming. It's almost impossible to apply to all listings that seem promising. And it can also be a little discouraging when you spend so much time and effort just to never hear back. To maximize your chance of success, don't waste your time – instead, be smart and pick the best job search sites that HRs and recruiters use. 
There are several popular job-finding websites that most companies prefer when on the lookout for the perfect candidate. Stick to them to discover the best jobs and optimize your search. 
Read on to find out which are the best job search websites. 
Indeed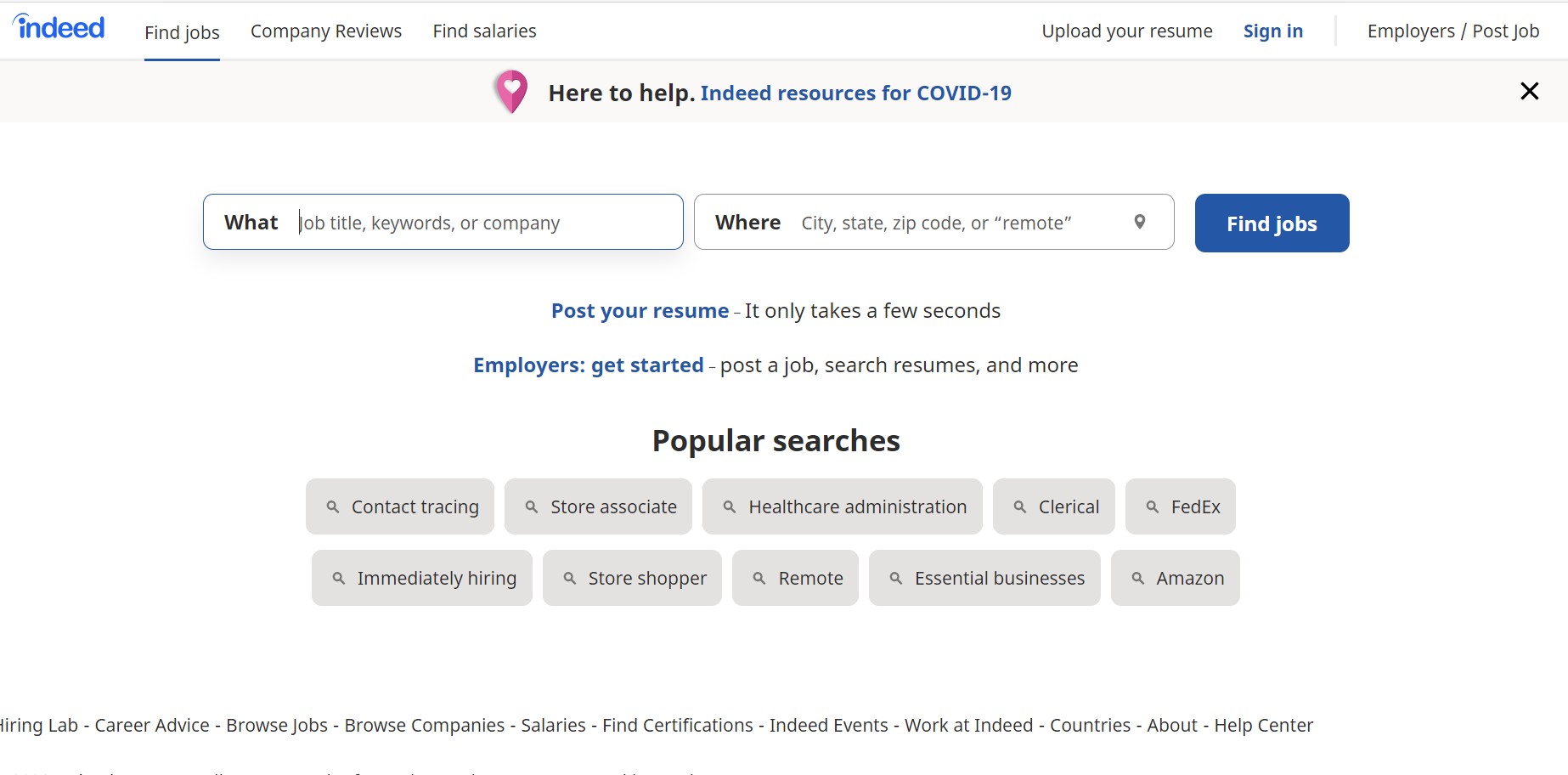 A popular website that features all types and levels of jobs. This job board offers a cost-effective way for businesses to reach qualified applicants in more than 60 countries and 28 languages. It also has an app that makes it easier to look for new postings on your mobile phone. Indeed also provides additional services such as job trends, resume upload, storage and search, industry trends, salary search, job competition index, and website forums.
Glassdoor
It was mainly known as a place where you could post an anonymous review of a company, but there are also job listings on Glassdoor. Particularly helpful if you want to look at the company's reviews to see if it's worth applying. Since Glassdoor and Indeed partnered, it no longer allows employers to post jobs directly on the website but directs them to Indeed, where paid job ads are advertised on Glassdoor and Indeed.
LinkedIn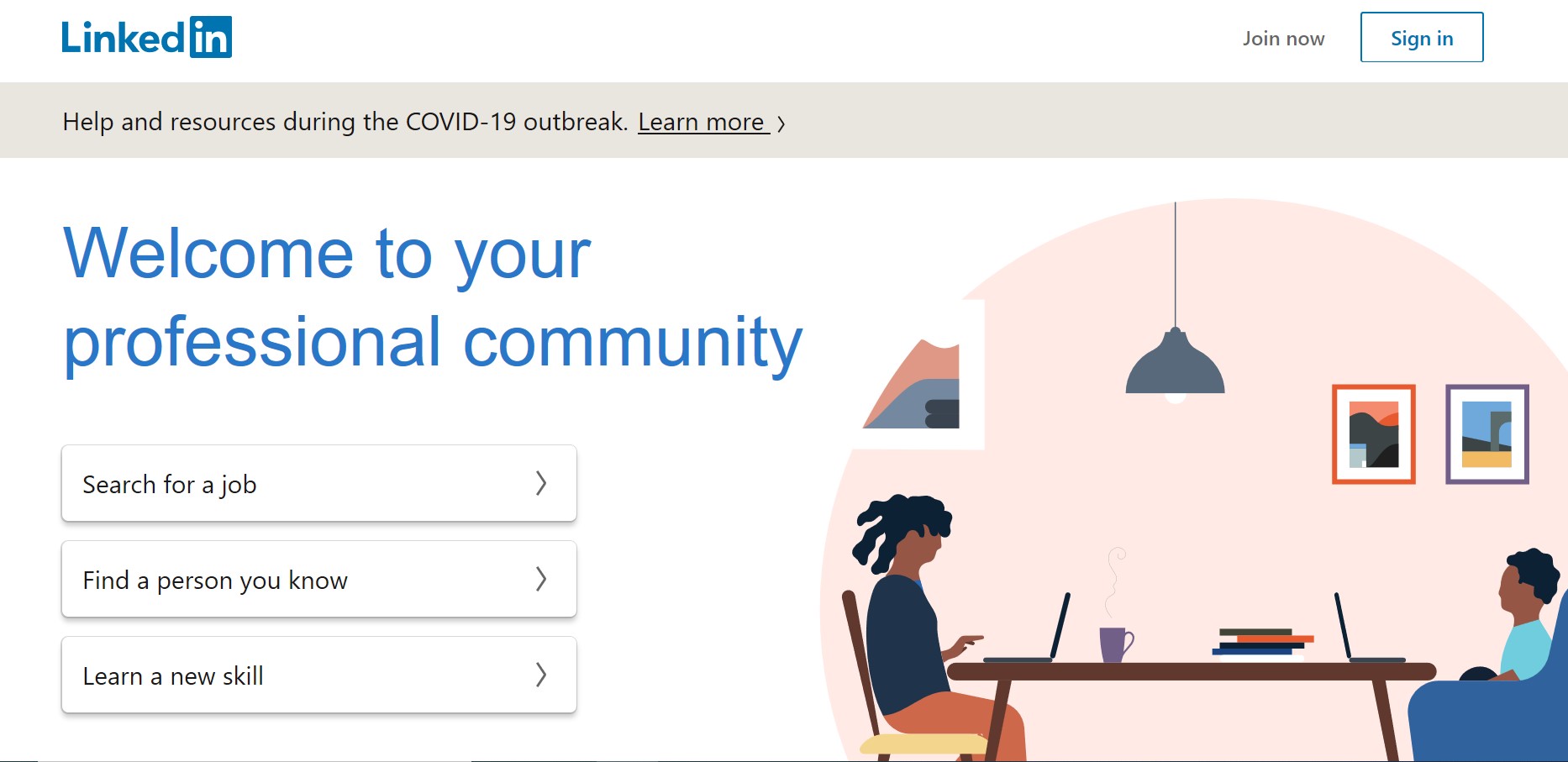 Although being a social networking website, LinkedIn is becoming one of the most popular websites when you look for a job. There is a job board where you can search for keywords, select a city, and filter by experience. To help employers get their job posts in front of suitable candidates, the platform uses the job criteria to find matching candidates.
Unicorn.io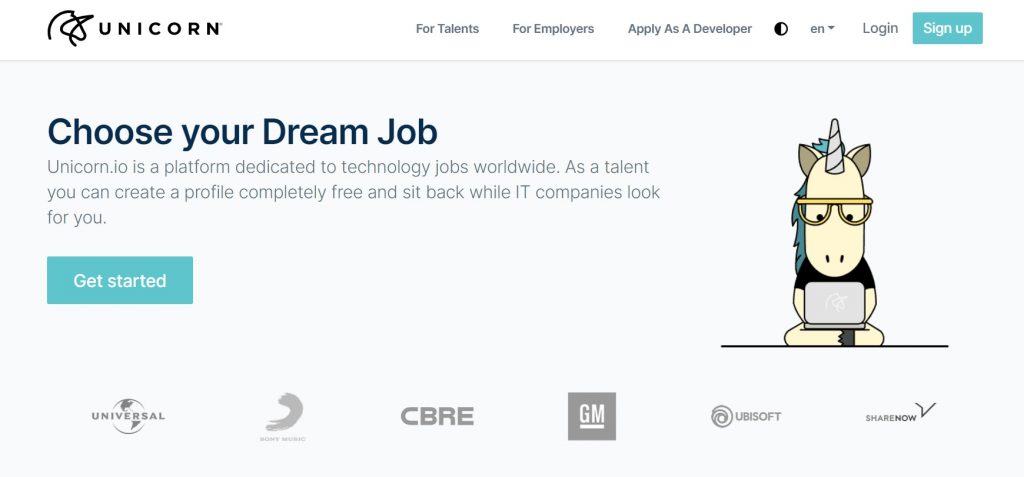 Unicorn.io allows organizations to shift their hiring strategies; the Unicorn platform connects potential candidates with opportunities, potential candidates to recruiters, and organizations. It is an excellent source for various job listings and career opportunities for different levels of experience. Recruiters receive weekly updates of candidates who meet the job vacancy requirements. These candidates have gone through a straight pre-screening process; every skill has been thoroughly checked. Applicants must pass a code challenge and a verification call with one of the company's TalentReps. Unicorn is definitely the tool to use to find the best tech talent from around the world.
Google for Jobs
Not exactly a job board, but rather a searching engine, you'll find plenty of job listings from various sources. You can filter by keyword or position, or refine the search even further by date posted, language, location, or employer. This can save you a lot of time, especially as each posting has a direct link to apply. 
Company's Career Page
If you're particularly fond of a company and don't want to miss an opportunity to work there, check their career page often. You can also set an alert for new postings if the page allows it. Besides, follow the company on social media to ensure you'll get the update if there's a new job that might be what you're waiting for. 
Specialty or Niche Job Boards
If you're looking into a career opportunity in a certain industry, use niche job boards. Some of these include:
Dice (tech jobs),

eFinancialCareers (finance jobs),

Idealist (nonprofit jobs).
Other Job Board Websites
There are plenty of job boards, and although impossible to keep track of all, it's worth investing some time to see if there might be something valuable. For example, you can look at LinkUp for job listings that were listed on company career pages. Or check up ZipRecruiter that helps match applicants to jobs by using algorithms. Finally, Craiglist can also be an option as many employers post their job openings there because of low cost or anonymity.