It is no more news that finding the best job boards internationally can be very difficult. The good news is that there are top job boards for job seekers and recruiters alike to suit their needs.
On this note, discussed below are the top 5 job boards in Belgium for companies and job seekers.
Vdab.be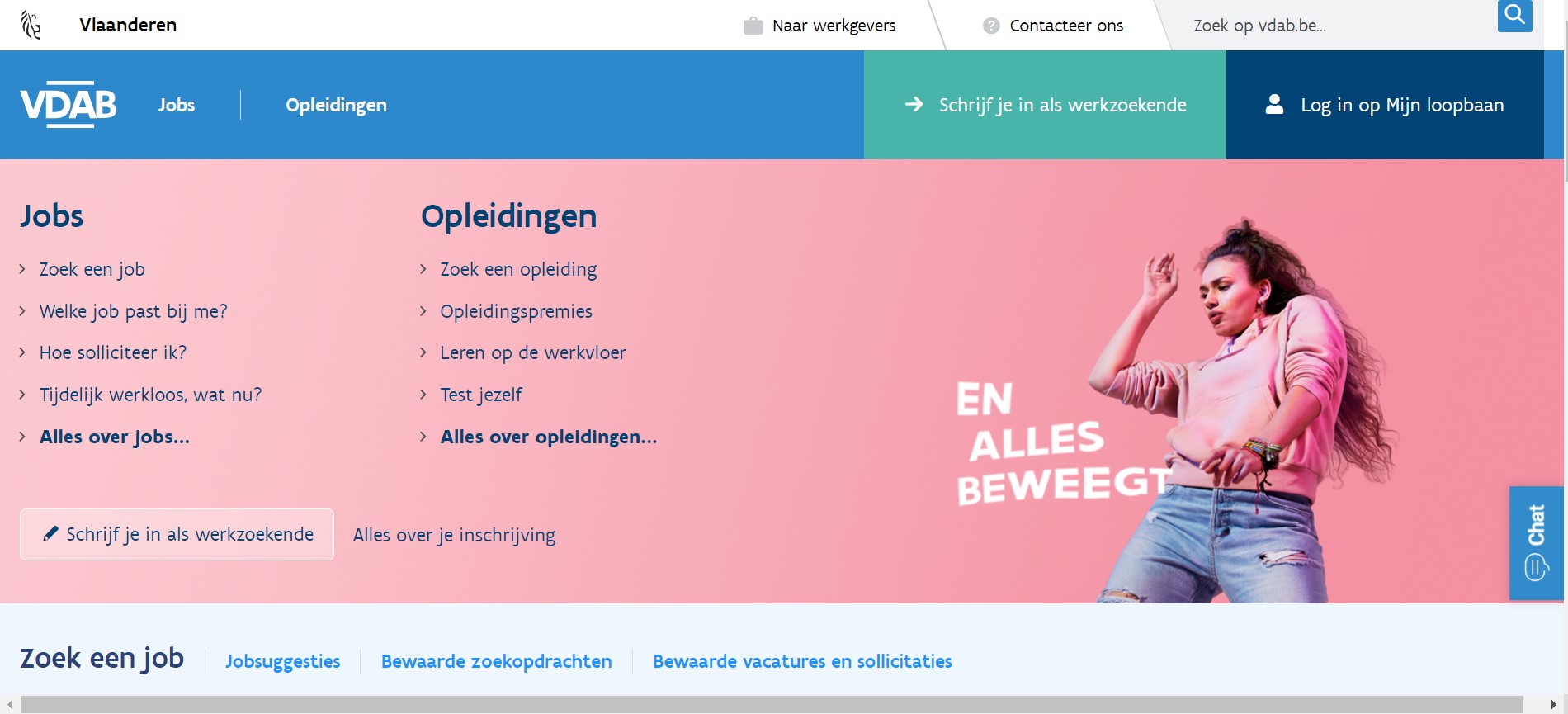 Vdab.be is the first and leading job board in Belgium where candidates and job seekers can find more than a few job offers. Moreover, the platform gives personal guidance and assistant to all those who are new to the recruitment system of Belgium. In a nutshell, Vdab.be is a transparent job board that provides career guidance, training, and employment services. On this platform, employers and job seekers can seek individual career advice and help for their applications.
Careers.sh
Careers.sh is a job board for IT and Tech professionals with about 135,319 full-time and remote IT and Tech jobs. Candidates and employers have equal rights on this platform because there is no discrimination of any kind. As a matter of fact, careers.sh connects excellent candidates with the best jobs ever. Furthermore, many businesses are now using this top job in Belgium to actualize their ideas.
References.be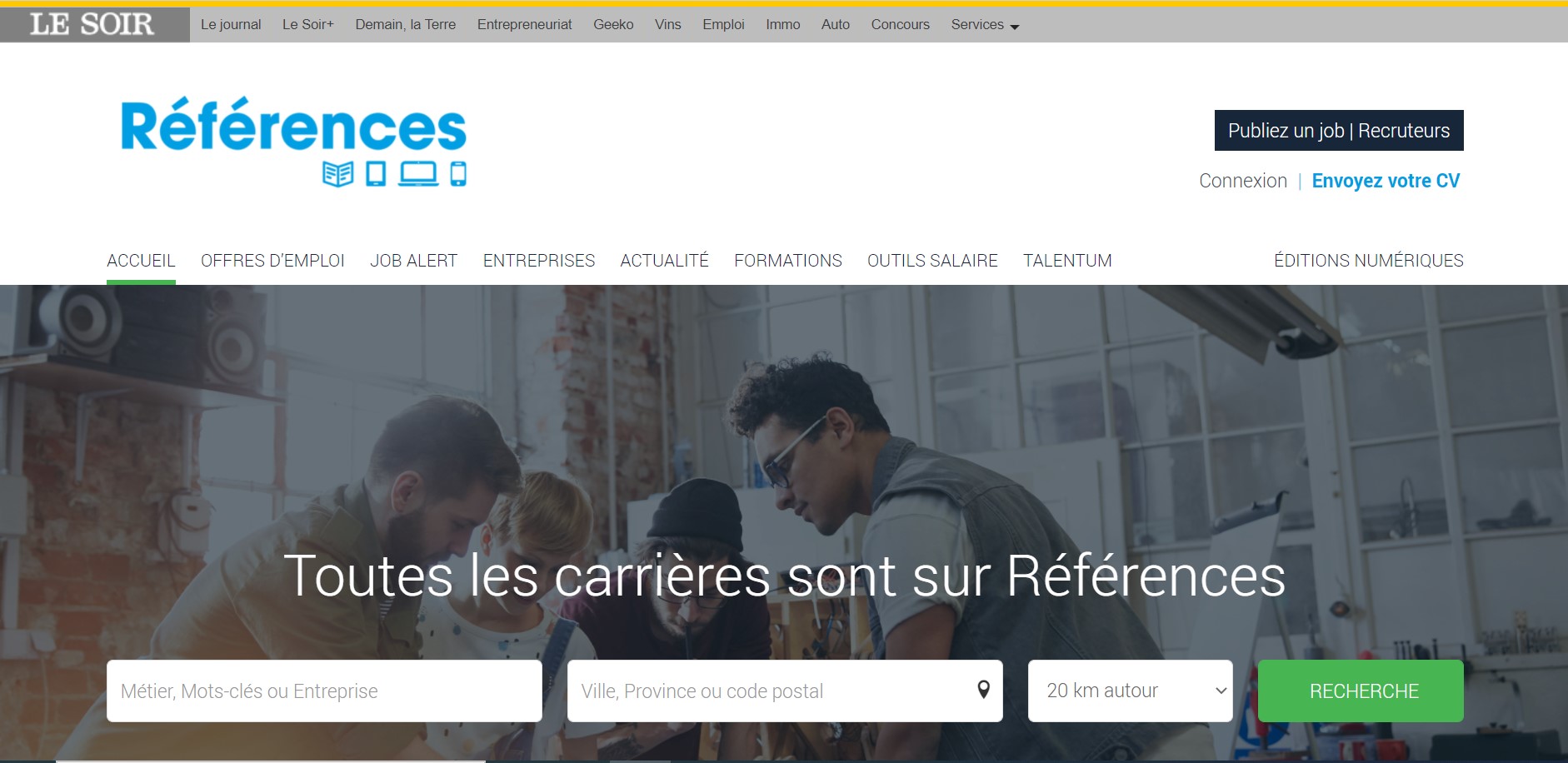 The References.be is adjudged one of the top recruitment media and job boards in Belgium. Numerous high-level candidates and applicants visit this website every day to find jobs. The platform also offers additional visibility with adverts in print media and has more than 1.3 million unique visitors per month.
Unicorn.io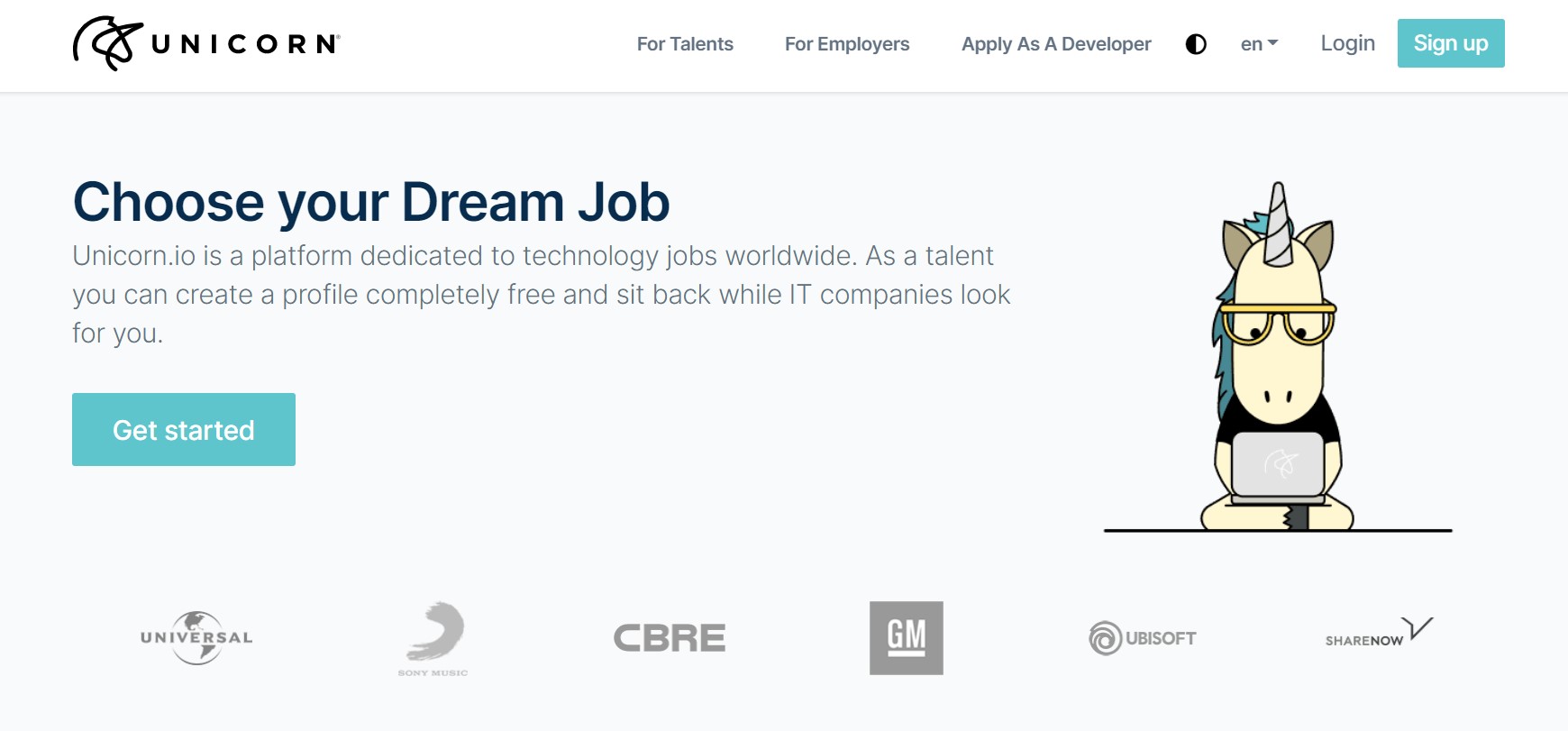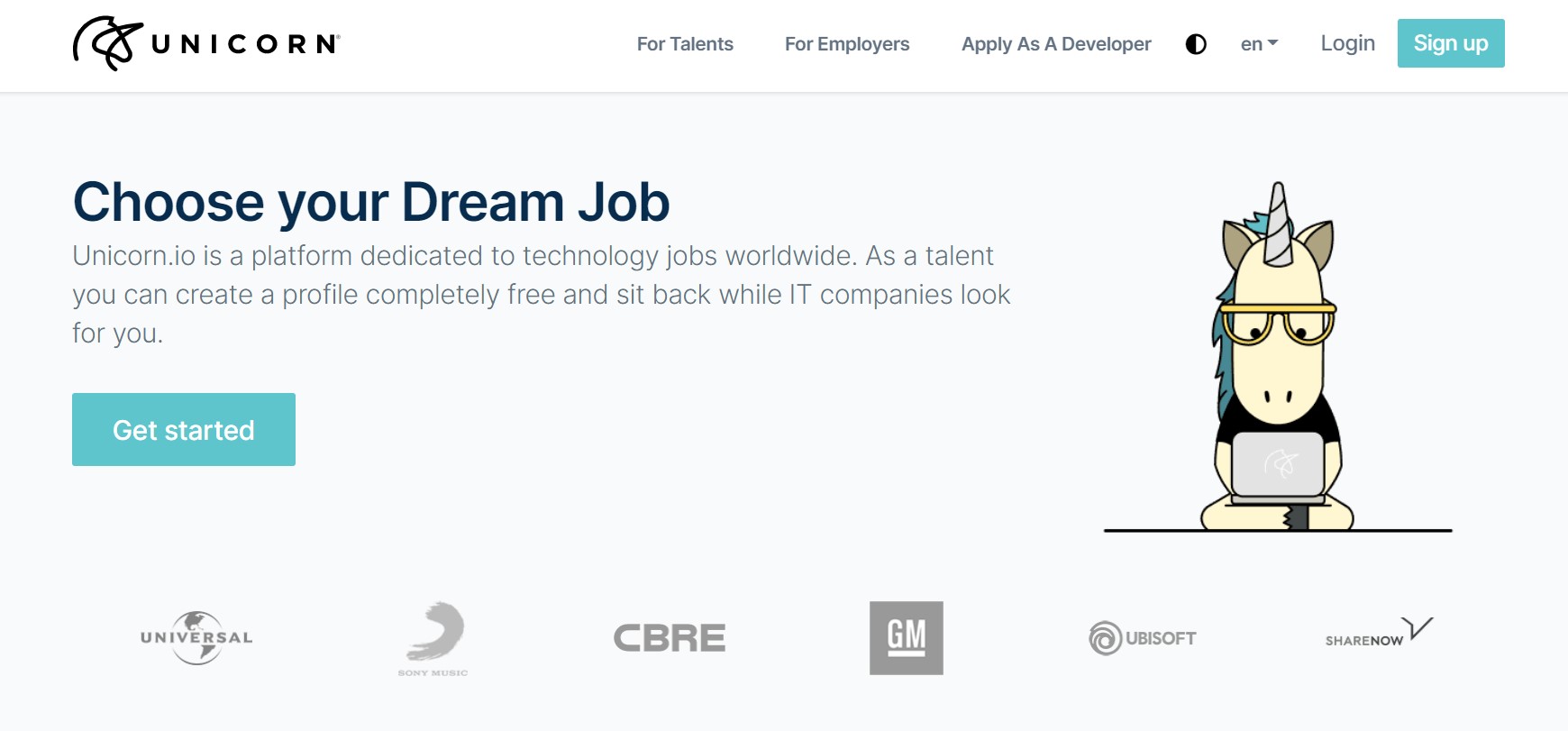 The Unicorn.io job Belgium board is launched to match skilled tech and IT professionals with leading companies who are in need of their services. Also, the platform offers career advice to whoever cares. You can get support on interview skills, your profile, or even your salary. Once you meet up with the standards, highly talented, and really worth it, organizations apply directly to you.
On the other hand, Unicorn.io helps businesses and organizations find their unicorn even better than all other job boards out there. Behind the success of Unicorn is that they have created a job board that is not only IT and Tech-focused, but also reversing the recruitment approach. Create your free profile and select your dream job with ease on this top Belgium job board.
Whoishiring.be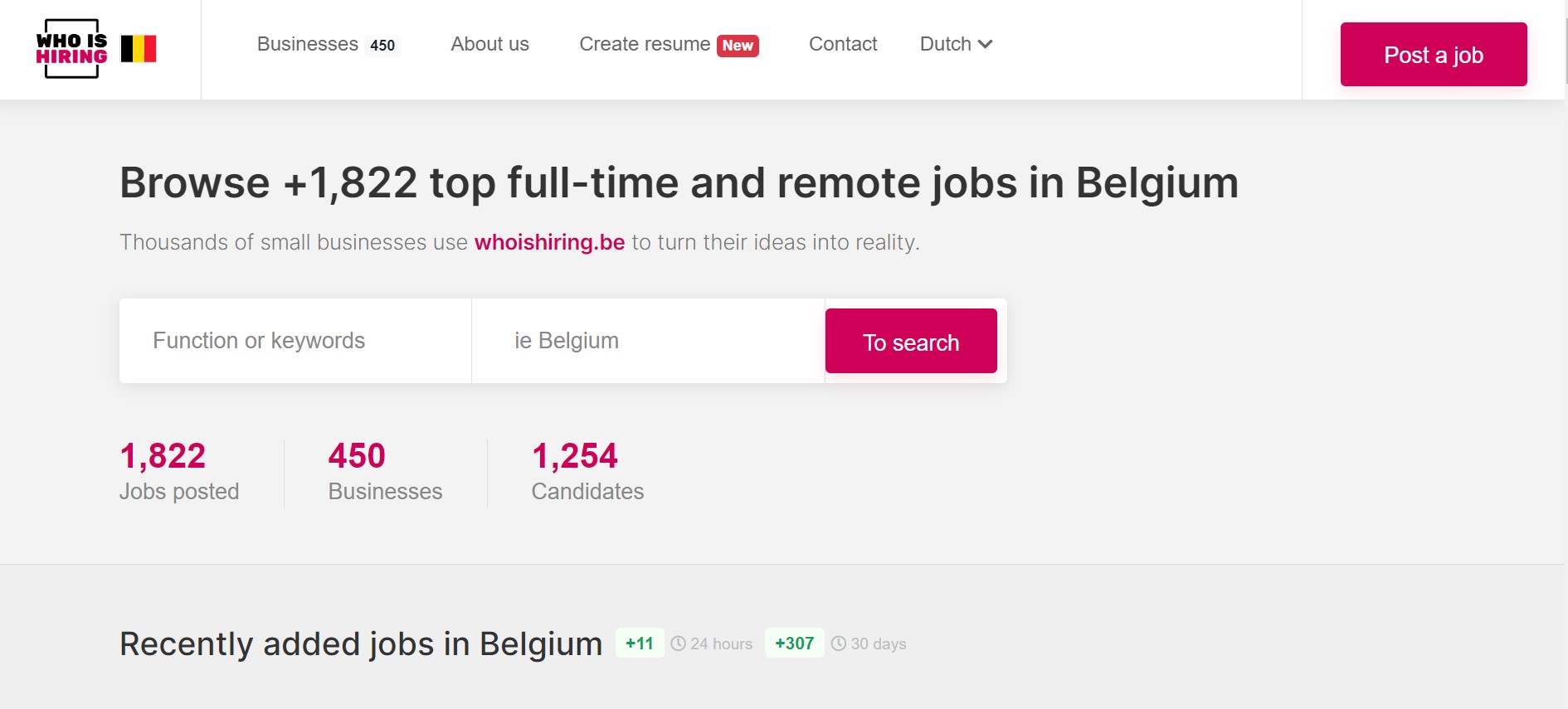 Whoishiring.be is among our top 5 job boards in Belgium devoted to linking IT and Tech experts to their dream jobs. Whoishiring.ch is basically created to reveal to applicants who is hiring all over the world. Regardless of the size of your company, you can use the Whoishiring job platform to get your job ideas.
Today, there are 1,245 job applicants, 2,997 job openings, and 528 different companies on the Whoishiring job board. Whoishiring.be is a real international job post aggregator.
If you have been having sleepless nights over how you will get your job vacancies posted or how to get your dream job, worry no more. All you need is to find a top job board where you can post your job openings as a company or submit your resume as a job seeker. The top 5 job boards in Belgium above will get you started with an amazing and wonderful experience.