When searching for a new job, you want to make sure you're looking in a place that has the best selection of open IT and technology positions. Let's take a look at 7 of the top German IT and Tech Job Boards this year, and what makes them so popular:
Unicorn.io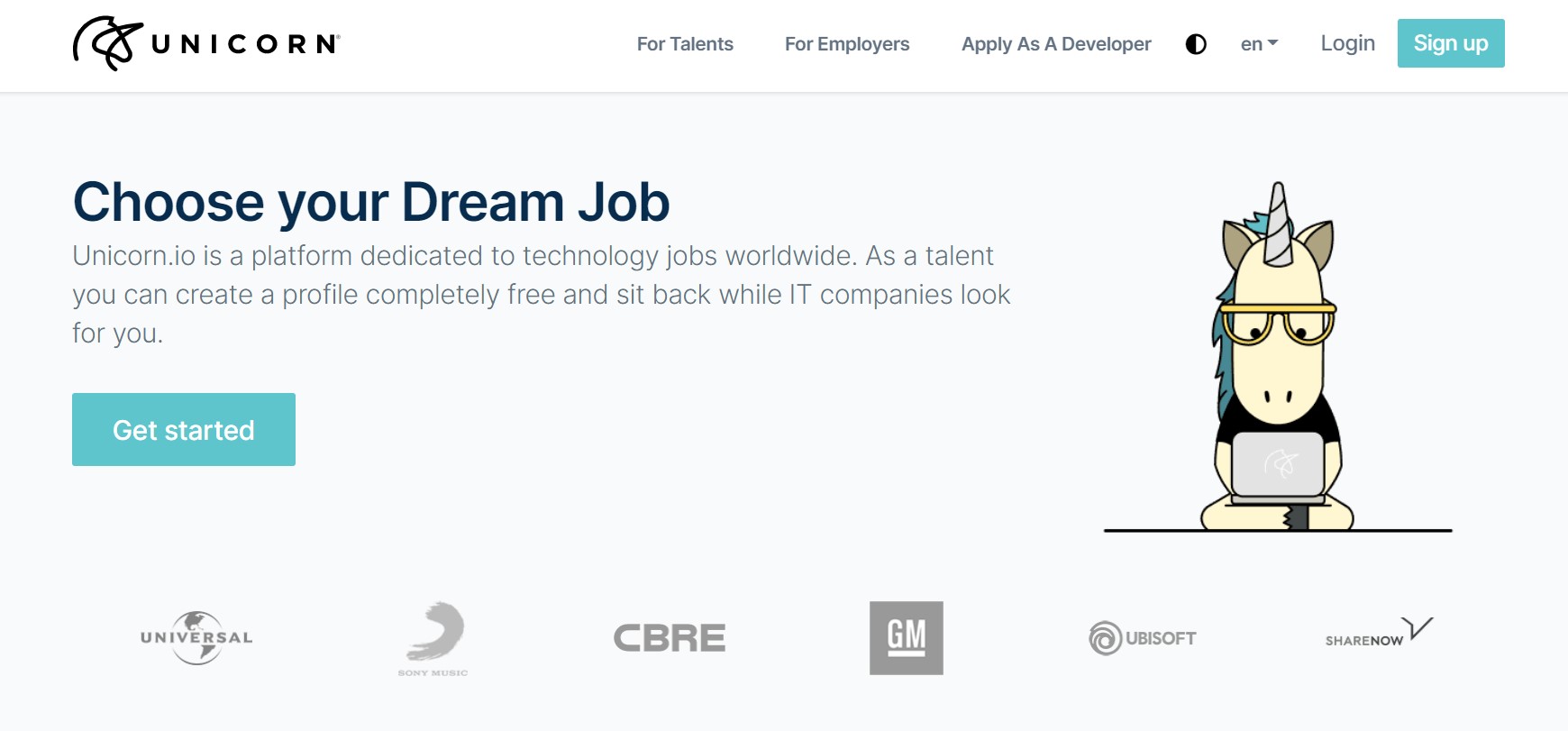 Unicorn.io's tagline is "find your unicorn". This job platform is great for people in the IT and tech field for a number of reasons. First of all, it's a platform just for IT and tech jobs, so you don't have to worry about spending a bunch of time filtering out irrelevant positions. Second, it's totally free to create a profile. Unicorn.io also allows people to work through the site, work remotely, and will even help people with relocation logistics if they find a job that is outside of their area. Sounds like a unicorn indeed!
Careers.sh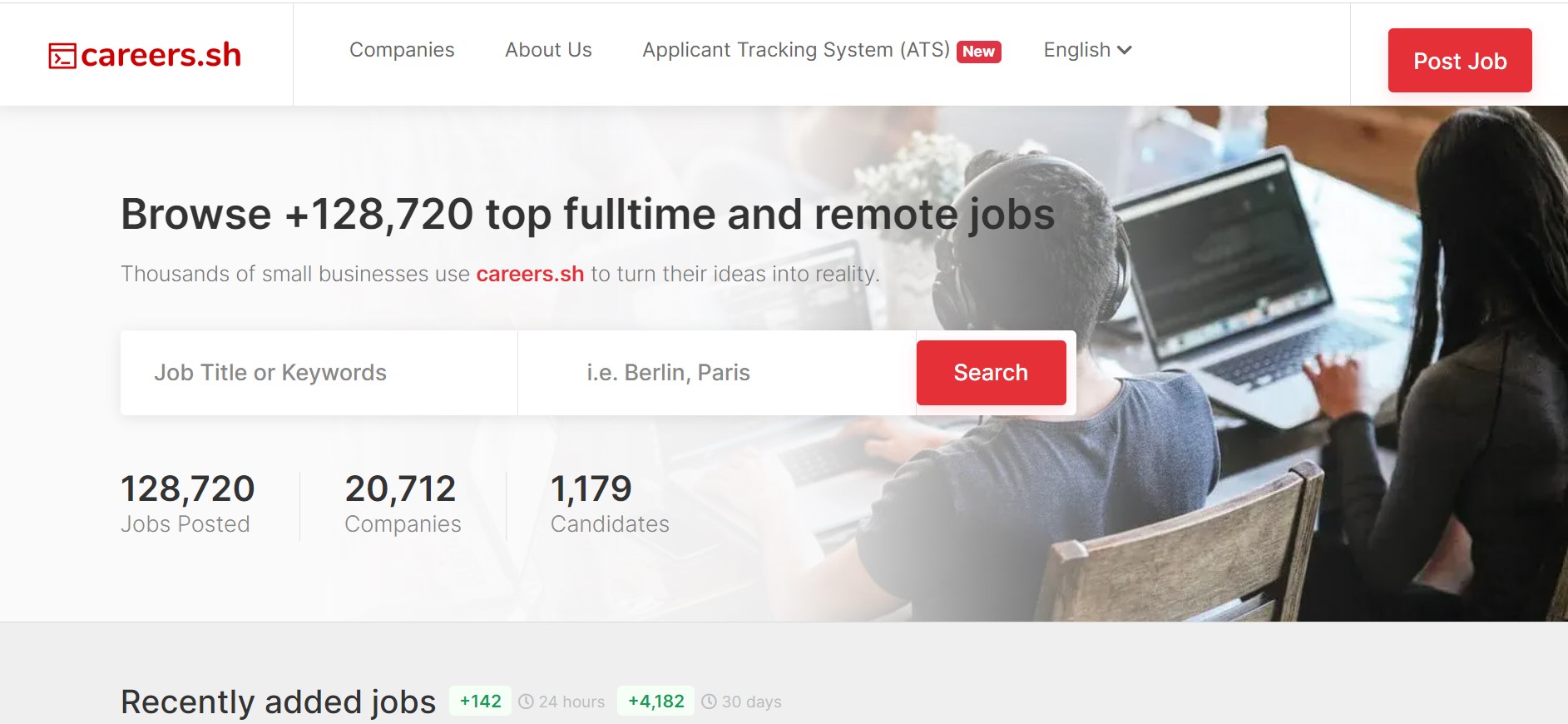 Careers is another tech job board that features a very friendly interface and can be used from anywhere in the world. Simply type in the job title or keywords you are looking for, and where you are located (or where you want to be located), and lets Careers do the rest! They will give you the companies that are hiring, a very detailed job description, and if you are able to work remotely. They even have an easy "Apply Now" button located on each job page!
Whoishiring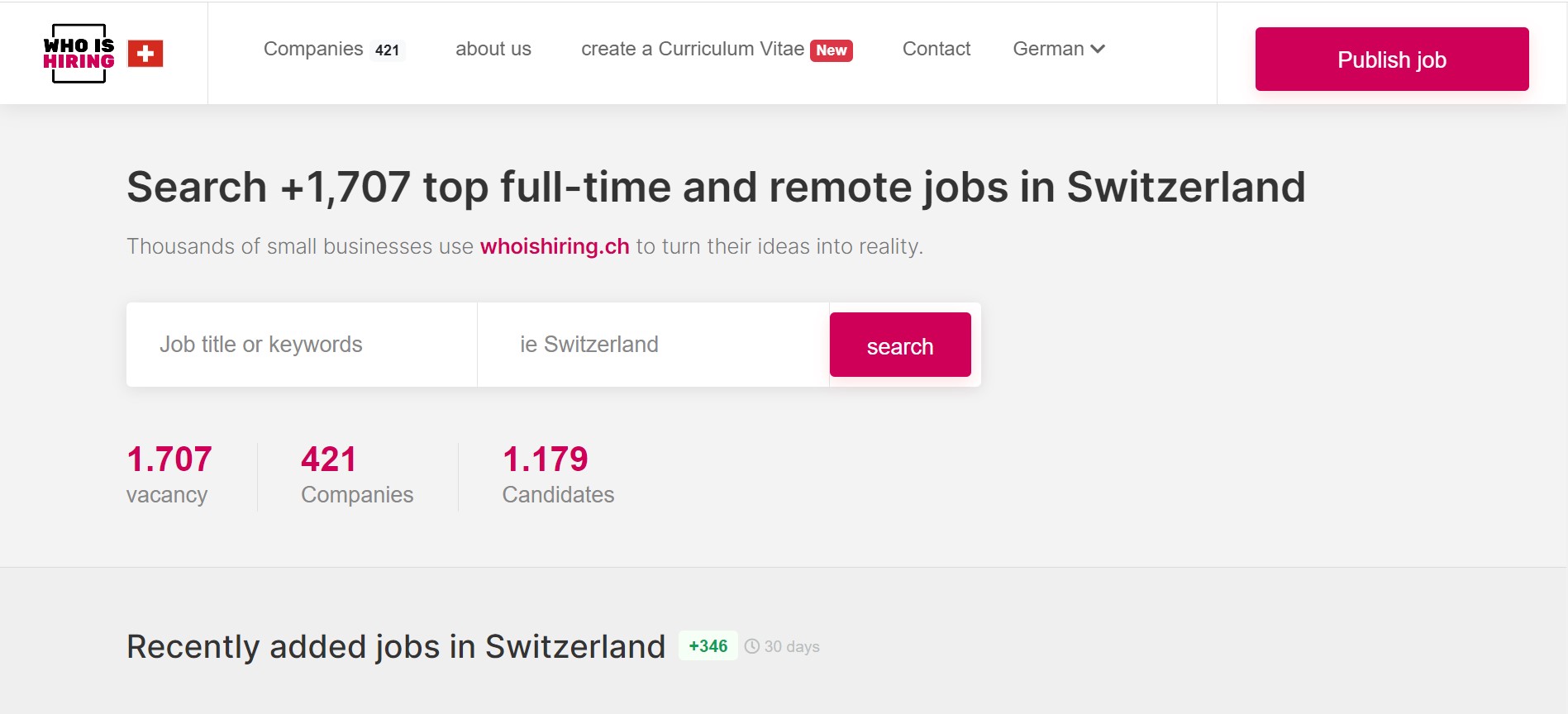 Whoishiring is a great addition to the European job board market. Find jobs all over Europe with the click of a button using this website. The home page tells you the current top jobs that are available, while also offering you an option to search for a specific job or location. They also categorize jobs into fields such as expert, consulting, and remote work.
Jobrapido.de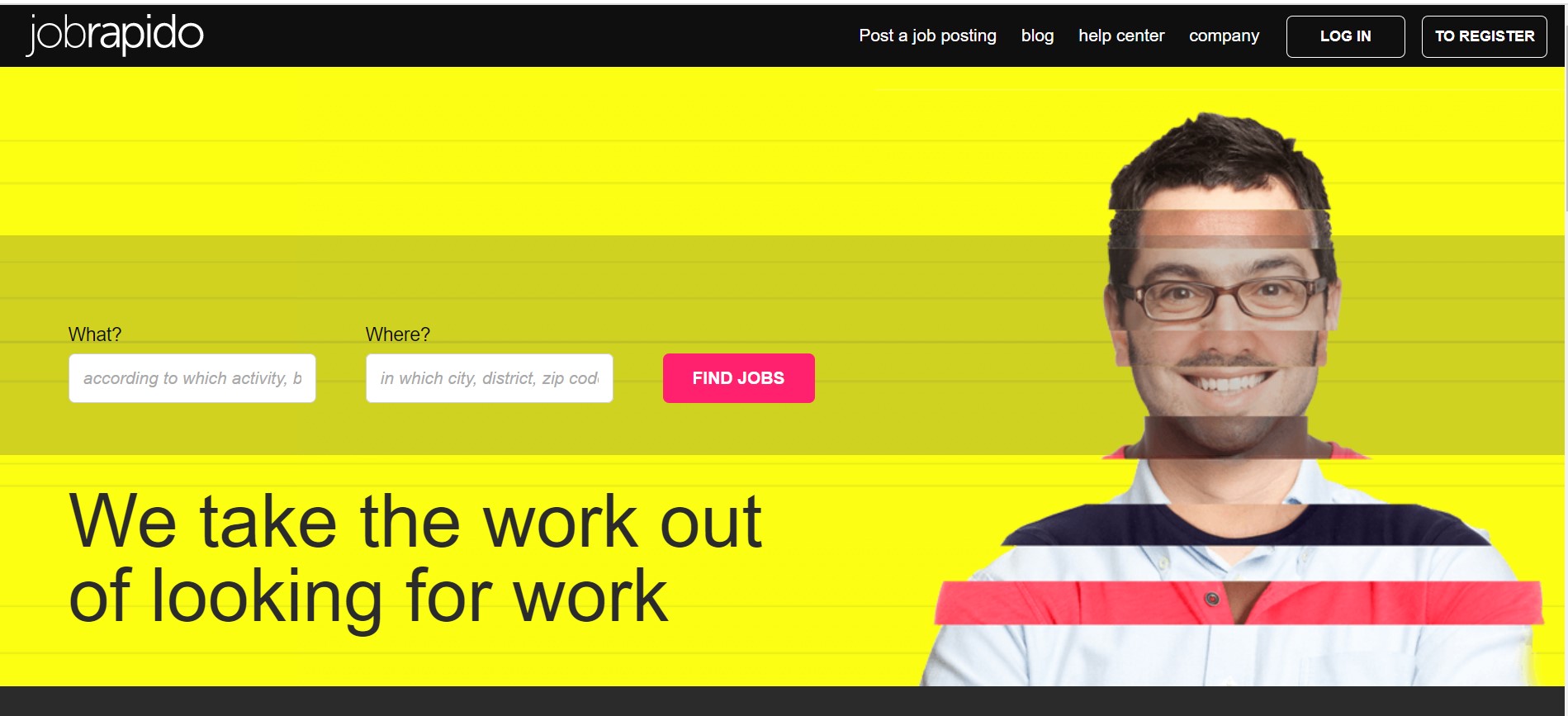 Jobrapido.de is the German version of a job board that serves multiple countries around the world. This is a perfect option for someone who doesn't the hassle of filtering worldwide jobs to find one in Germany; it's already done that for you! Easily search by German city or state, or you can browse categories like "Most Popular", "Part-Time" and "Remote Work Available".
Kimeta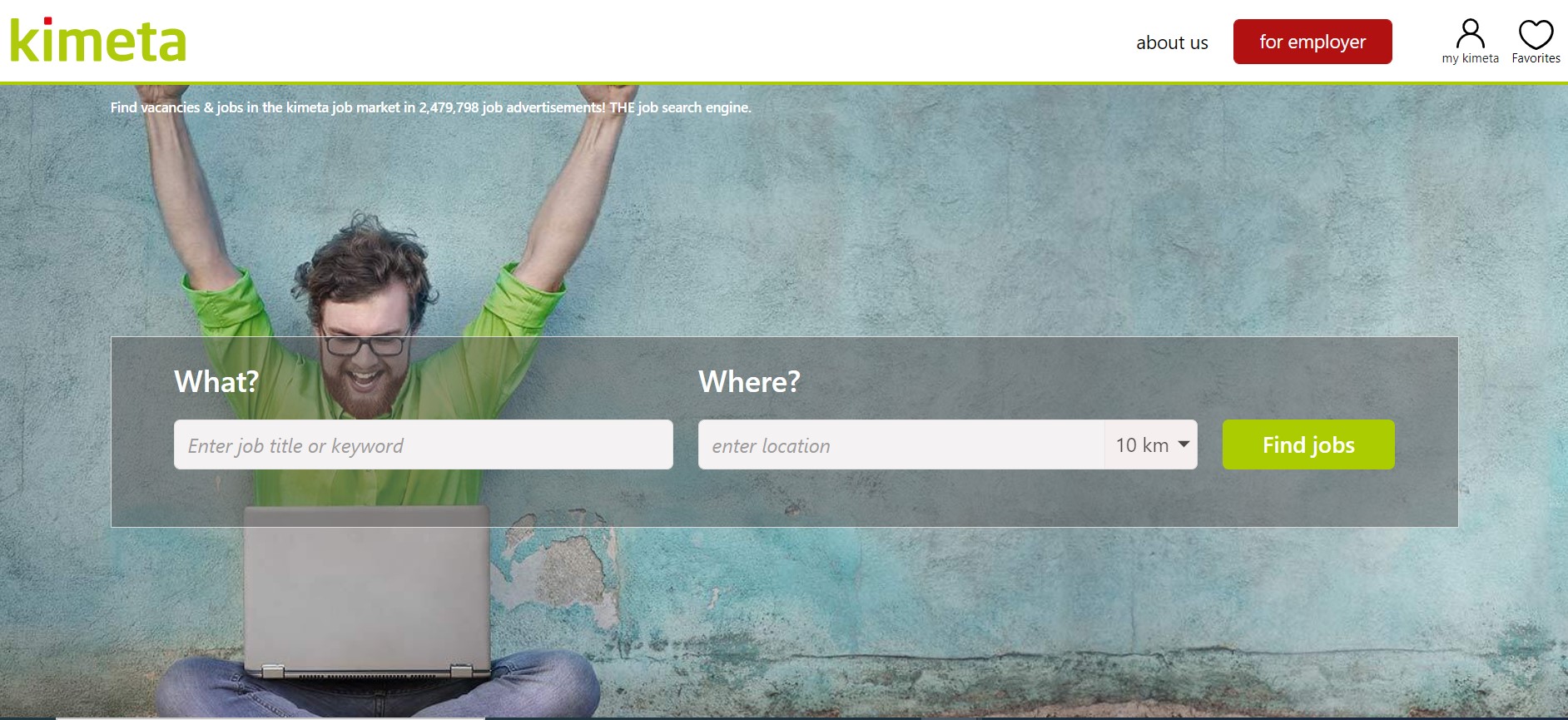 Kimeta is very similar to Joprapido.de because it is a job board that is exclusive to the German market. Like with Joprapido.de, it allows its user to search by German city and state, as well as by the specific job profile. You can create a profile in minutes and start browsing, either generally or through one of their pre-set filters like "Student Jobs", "Internships", or "Home Office Work".
Monster Deutschland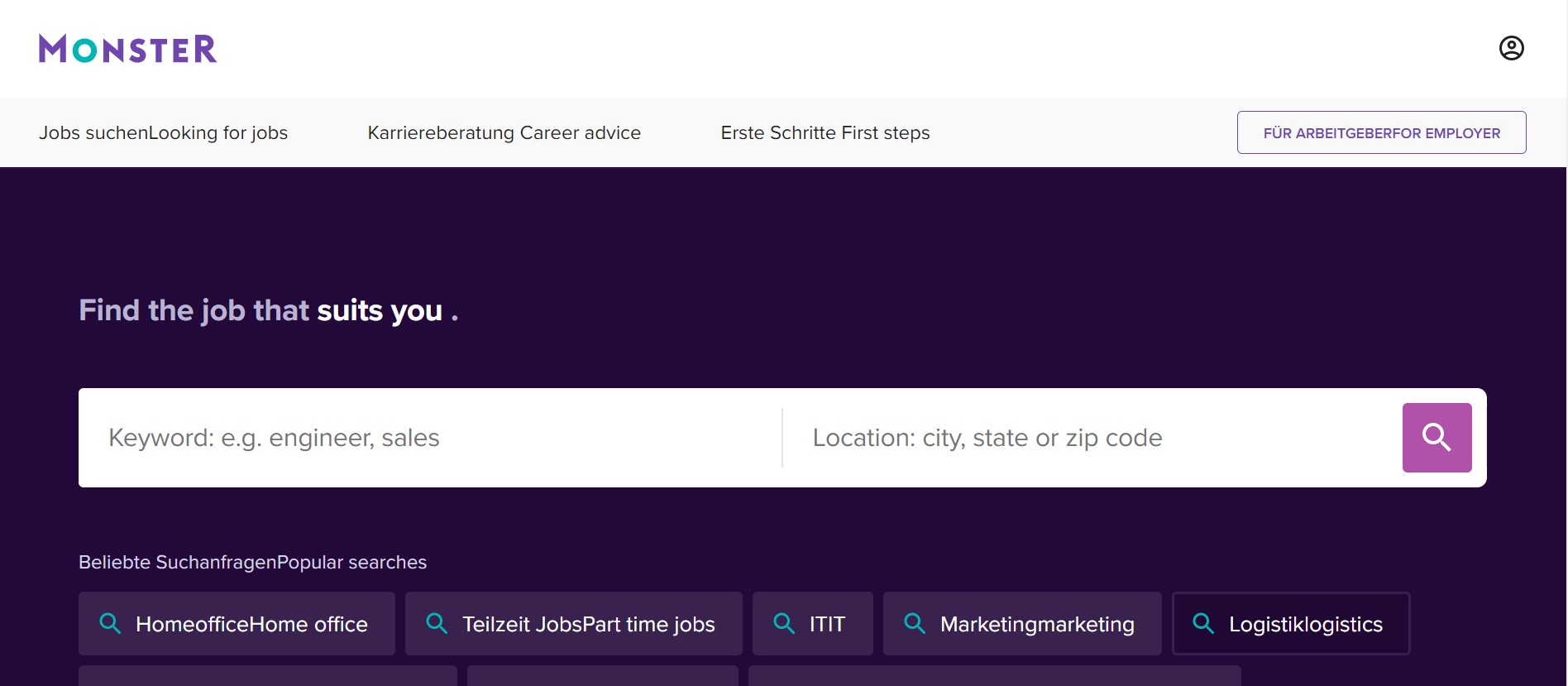 Monster.com was originally an American website that helped people in the United States find jobs in a variety of trades. Because of its success, it has now branched out to serve millions of people worldwide. By using Monster Deutschland, Germans can easily find tons of jobs available in their country, in tech, IT, and many other career paths.