Finding a job online is not a hard thing to do. It becomes a bit trickier when you are looking for a tech job that requires you to relocate to Europe. Let's take a look at some of the ways in which you can use job search sites to help you find a job that will require you to relocate to Europe. Please keep in mind that the places and sites that we are about to share with you are not in any particular order.
LinkedIn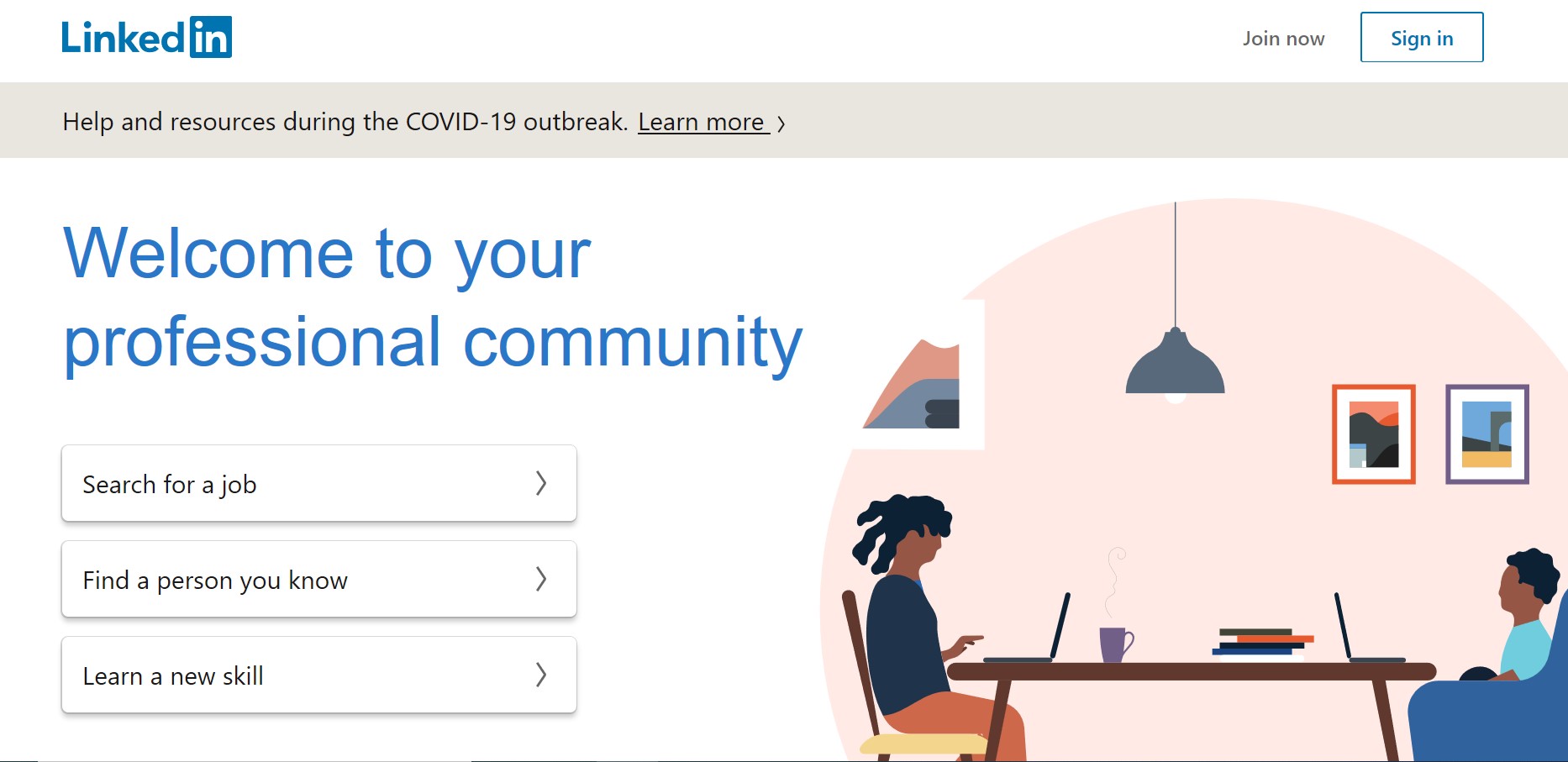 LinkedIn is one of the easiest ways for you to find a job at the moment. It is a site that allows professionals to connect with each other as well as allows you to find jobs that require you to relocate if that is what you desire. You need to make sure that you use the keywords' relocation' or 'visa sponsorship' in your search. Once you have done that, do not forget to select the country that you want to look for a job in. The nice thing about LinkedIn is that it allows you to set job alerts for positions that you might be interested in. If you want to get these alerts, make sure that you switch on the job alert toggle and ensure that it is on the top of your search results.
Tech Job Boards and Niche Websites
AngelList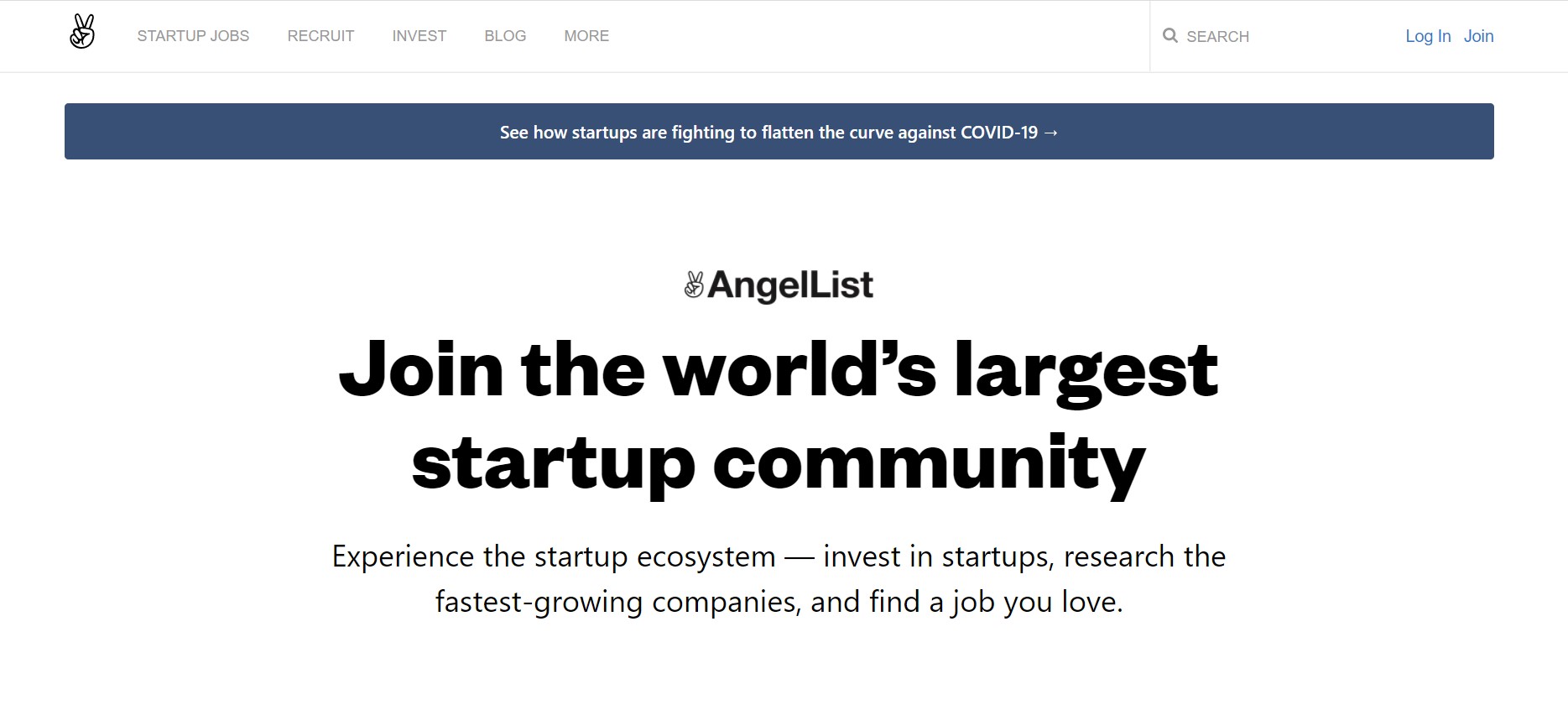 It is a great go-to website for people who are looking for tech jobs at start-ups. All you need to do is check the location tab on the site and click Europe or a specific country and then go to the compensation tab. Once you have done that, you will find a section for the 'company will sponsor Visa'. If you do not do this step, you will find any job available that meets the other criteria you select.
Glassdoor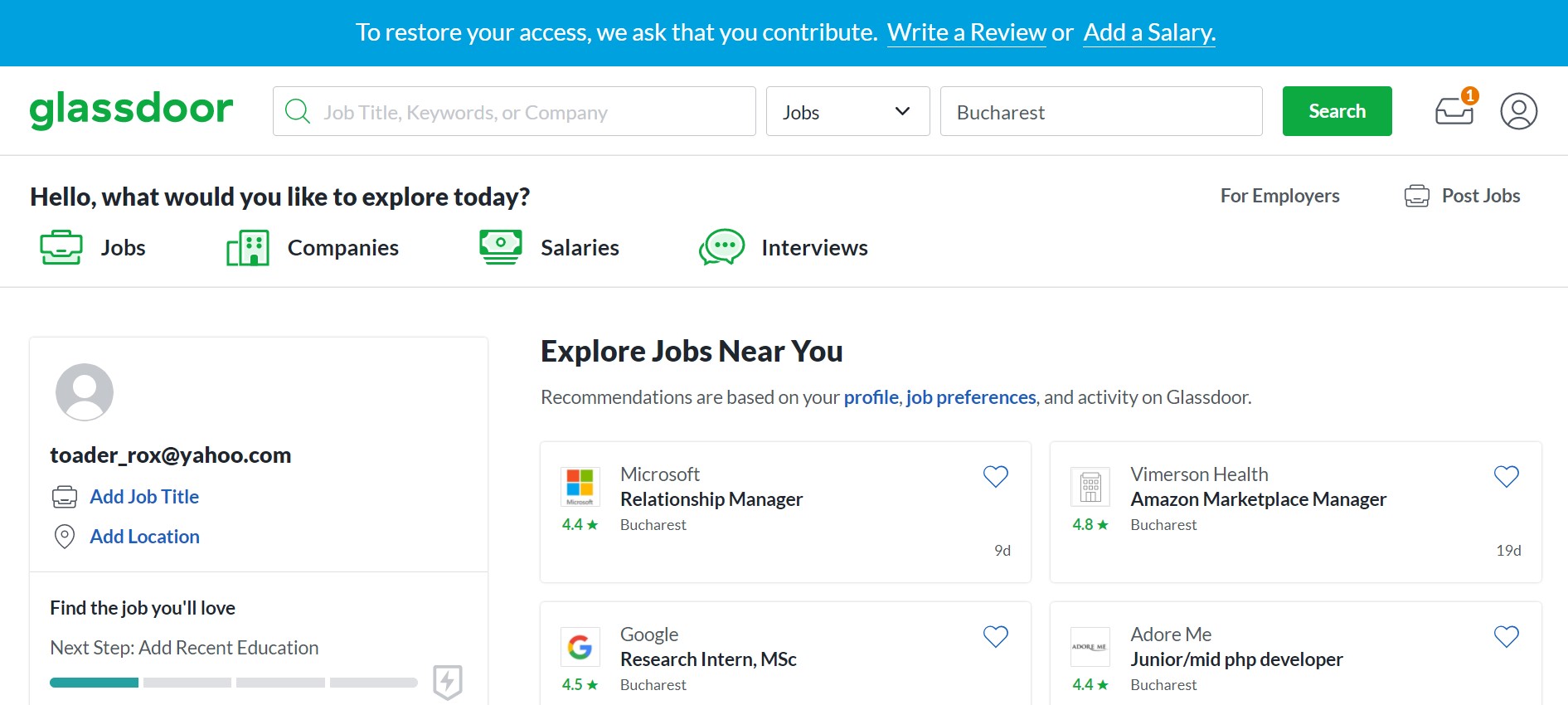 Glassdoor will not only give you the inside scoop on your future employer but also look for (tech) jobs with relocation. When you go to search for a job section, type 'relocation developer' or 'relocation' . Then type the title of another tech job that you are looking to apply to. Fill out the filters for location and other job details to narrow down where you are searching.
Relocate.me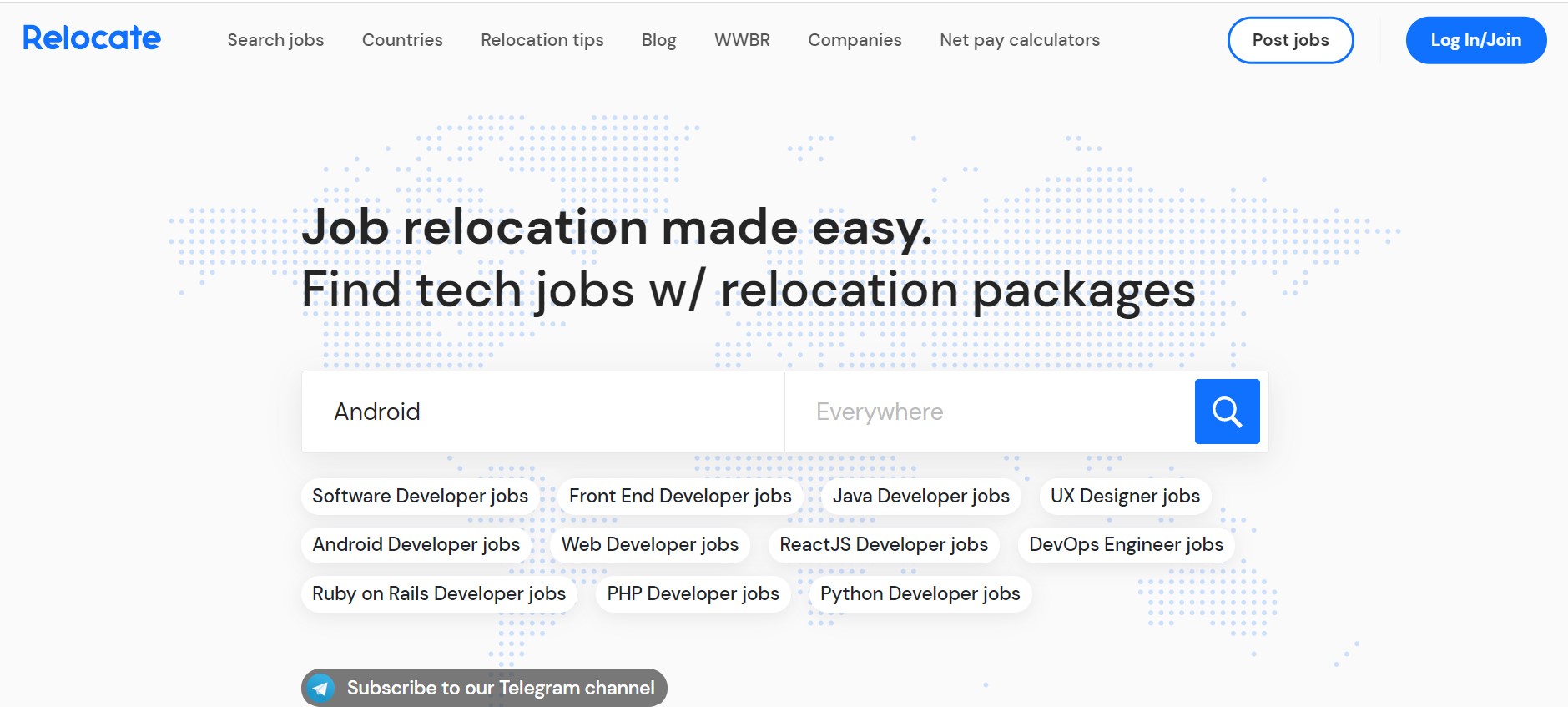 Relocate.me is a website that specifically focuses on listing IT jobs with relocation offered. The positions have verified relocation benefits, but they vary depending on the position and company. As an added bonus you have access to a variety of information on the process of relocation and what it is like to work abroad.
Unicorn.io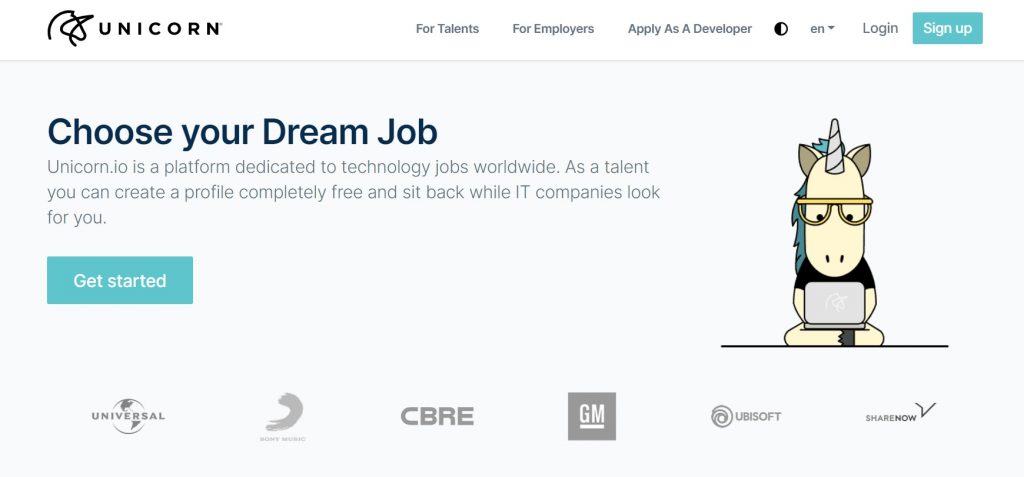 Unicorn works on the flip side. The employers apply to the candidates. It is an innovative way of matching tech talent with innovative companies. Unicorn helps developers find exceptional jobs by assessing their skills, not by relying on their resume credentials. All applicants need to pass a code challenge and a verification call with one of the company's TalentReps.
Recruitment Agencies
Tech companies often get very busy and they tend to use recruitment agencies to help find the employees that they want. Below are a few recruitment agencies that can help you get in touch with businesses in Europe who are looking for people to relocate and work for them:
RAVE-cruitment
C/MIND
Irish Recruiter
Nederlia
RelocateMe