Due to high paying jobs, the tech industry is getting is a popular day by day. But where to search for jobs in great tech companies? Job boards are one such place where you can start your search. We have a list of the best tech job boards for you so that you can easily and quickly find jobs in your city. The Best Technology Job Boards:
Dice.com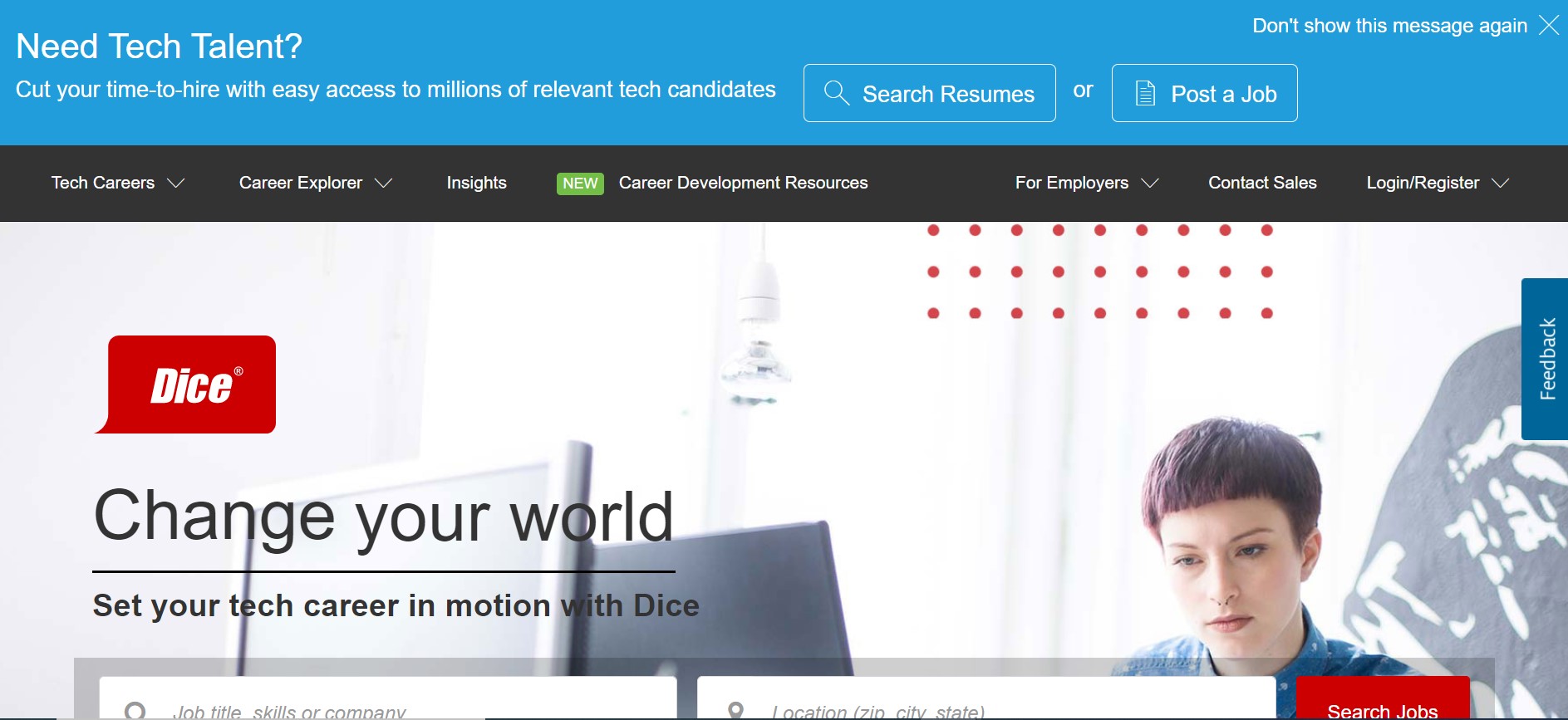 Dice was one of the many places I considered to find the best candidates. while I was working as a recruiter for the tech industry. I would like to recommend it for beginners It is a very popular IT and technology.
Hired.com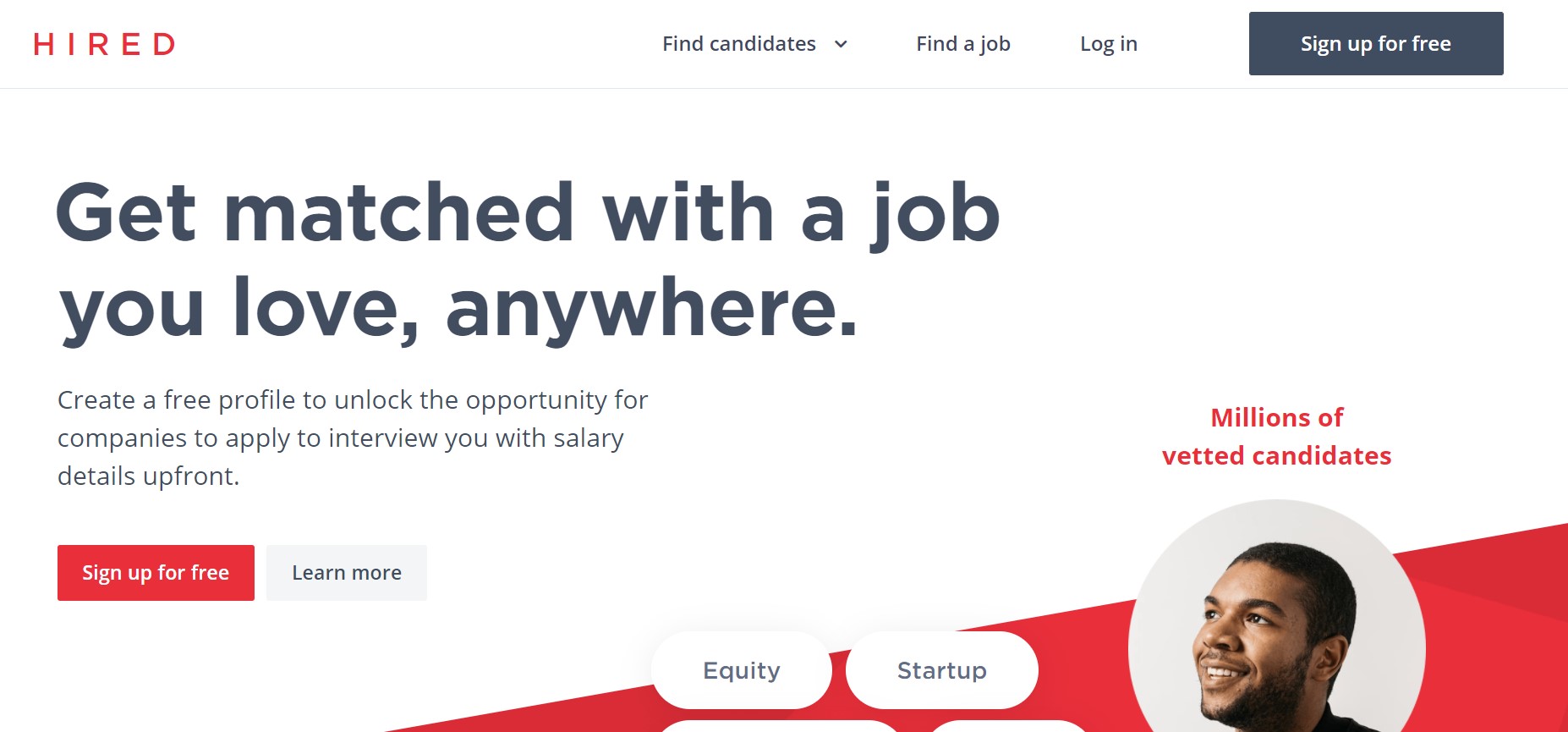 Another great job board that is best known for aiming tech positions is Hired. It has a wide variety of high salaries and high-quality jobs for various tech disciplines.
Angel.co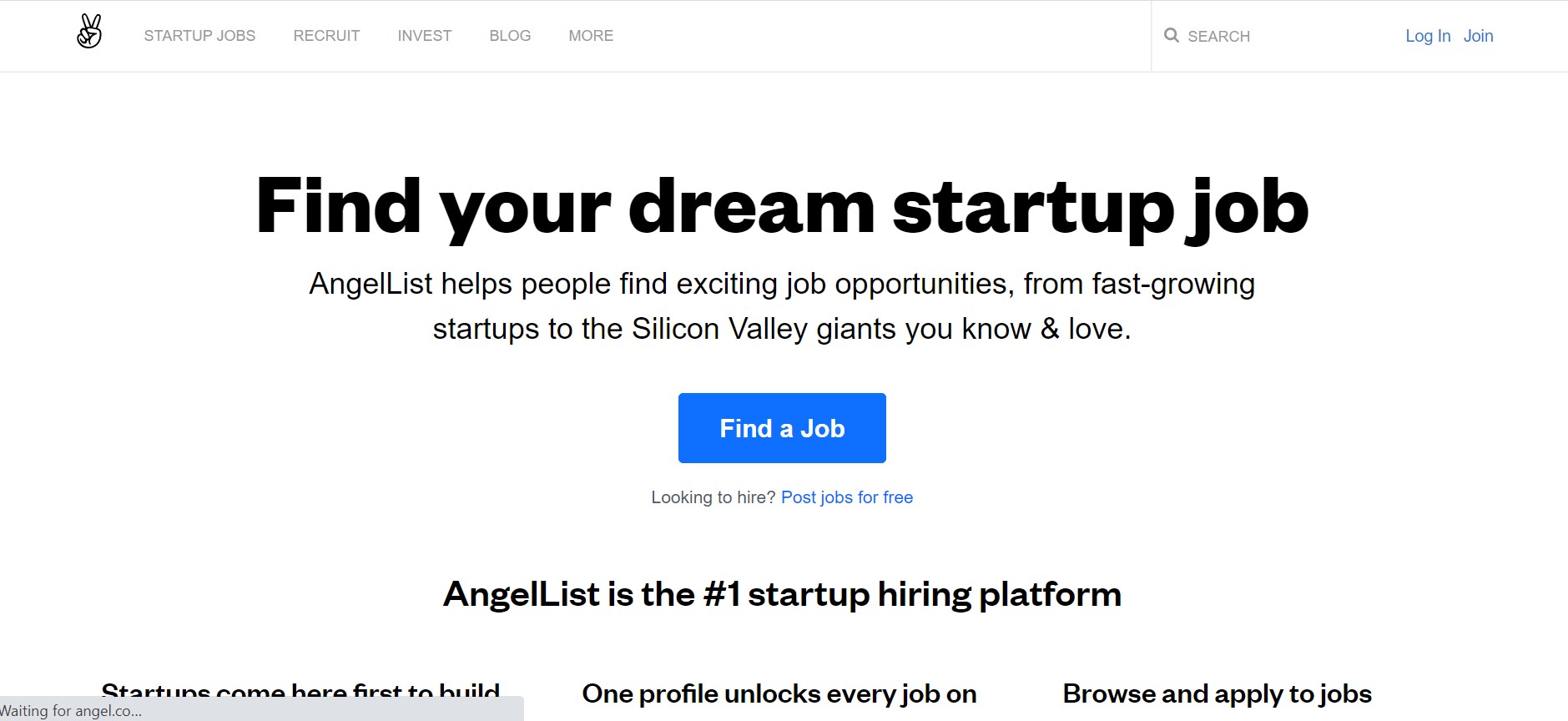 Angel.co is another great site like LinkedIn that also provides job listings for tech workers and entrepreneurs. It is not only a tech job board but also one of the best sites where you can find the jobs in companies that match your description.
CrunchBoard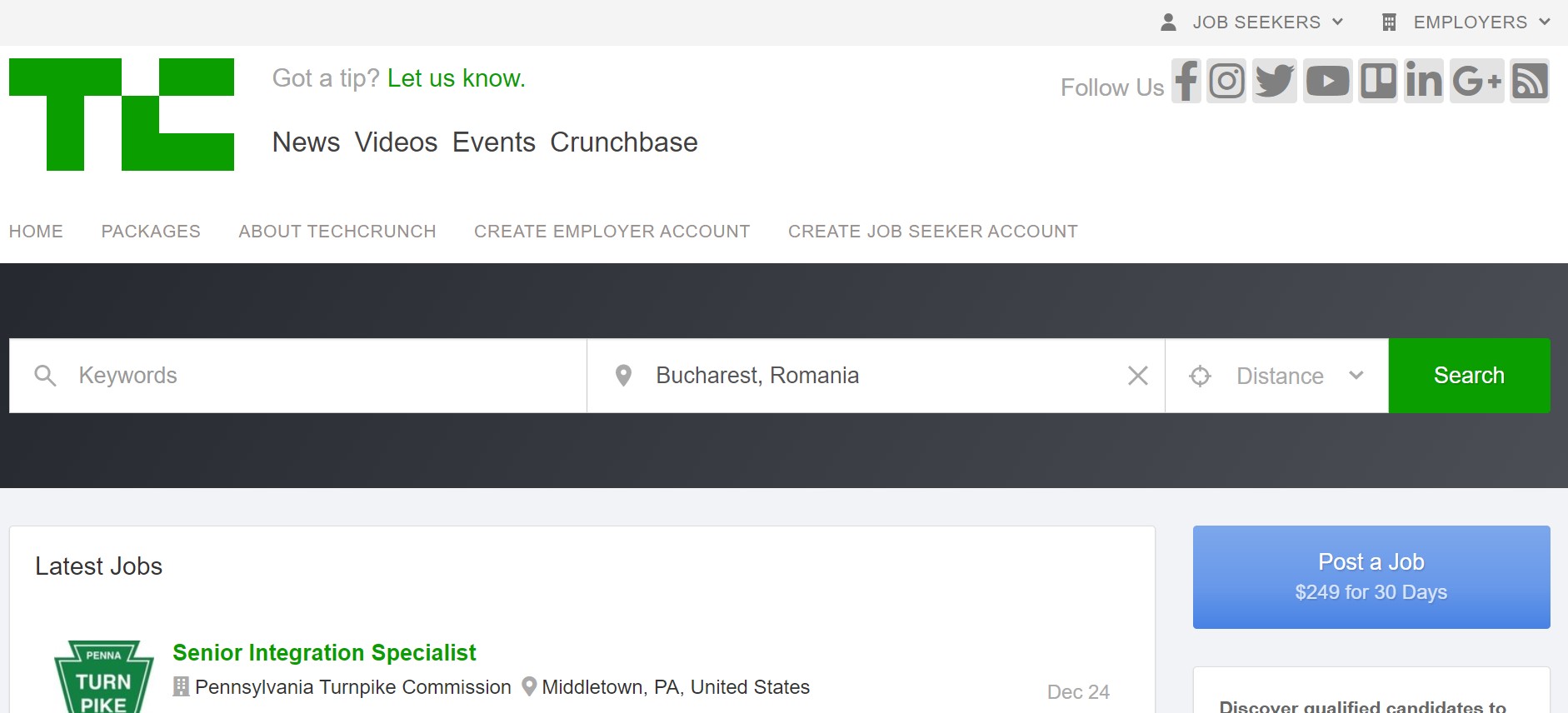 TechCrunch is a popular blog and is widely known in the tech industry. CrunchBoard is a technology job board and it has a huge list of some of the best IT and tech job postings. Like the majority of the job boards, you can search by keyword and location so that you will only see the most relevant job openings.
StackOverflow Jobs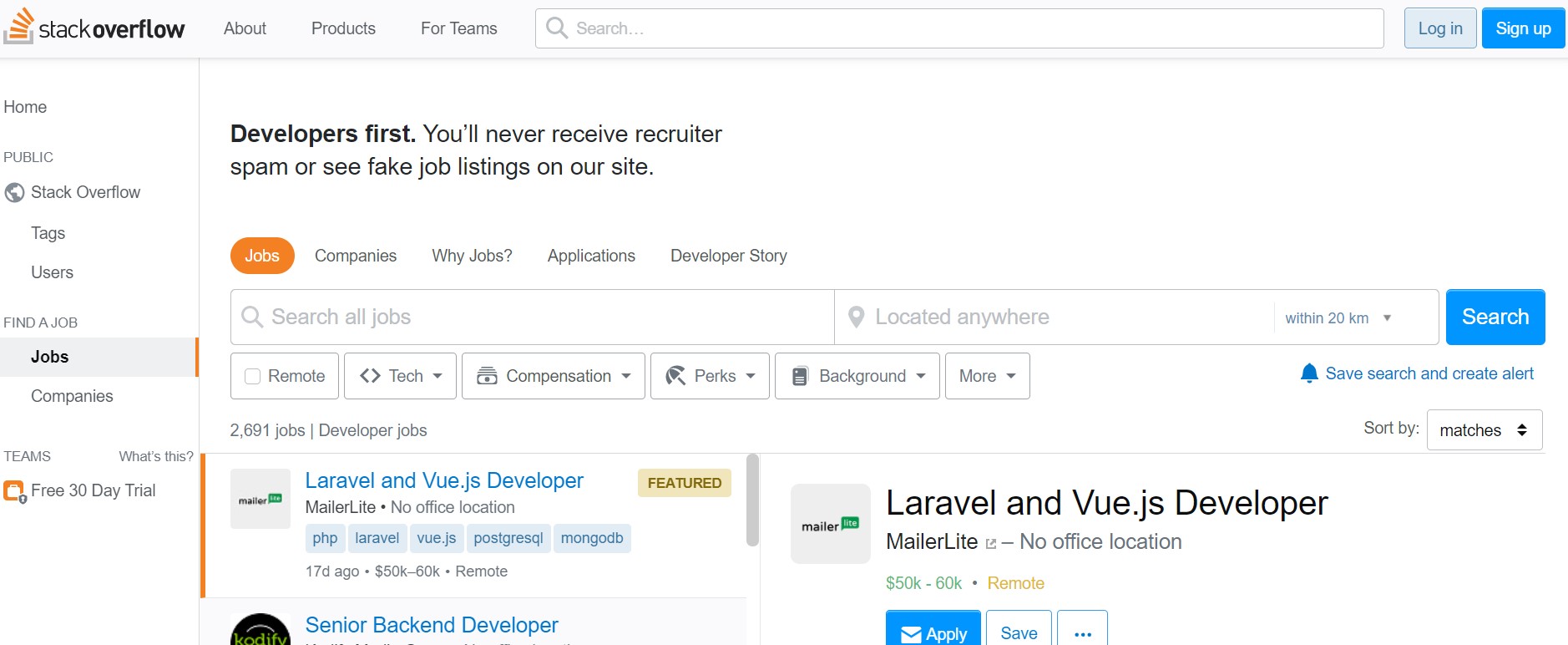 StackOverflow is one of the largest sites especially for software developers to learn new skills and also to share their knowledge. They also have a job board. If you are a programmer or a software engineer, this site is worth checking.
GitHub Jobs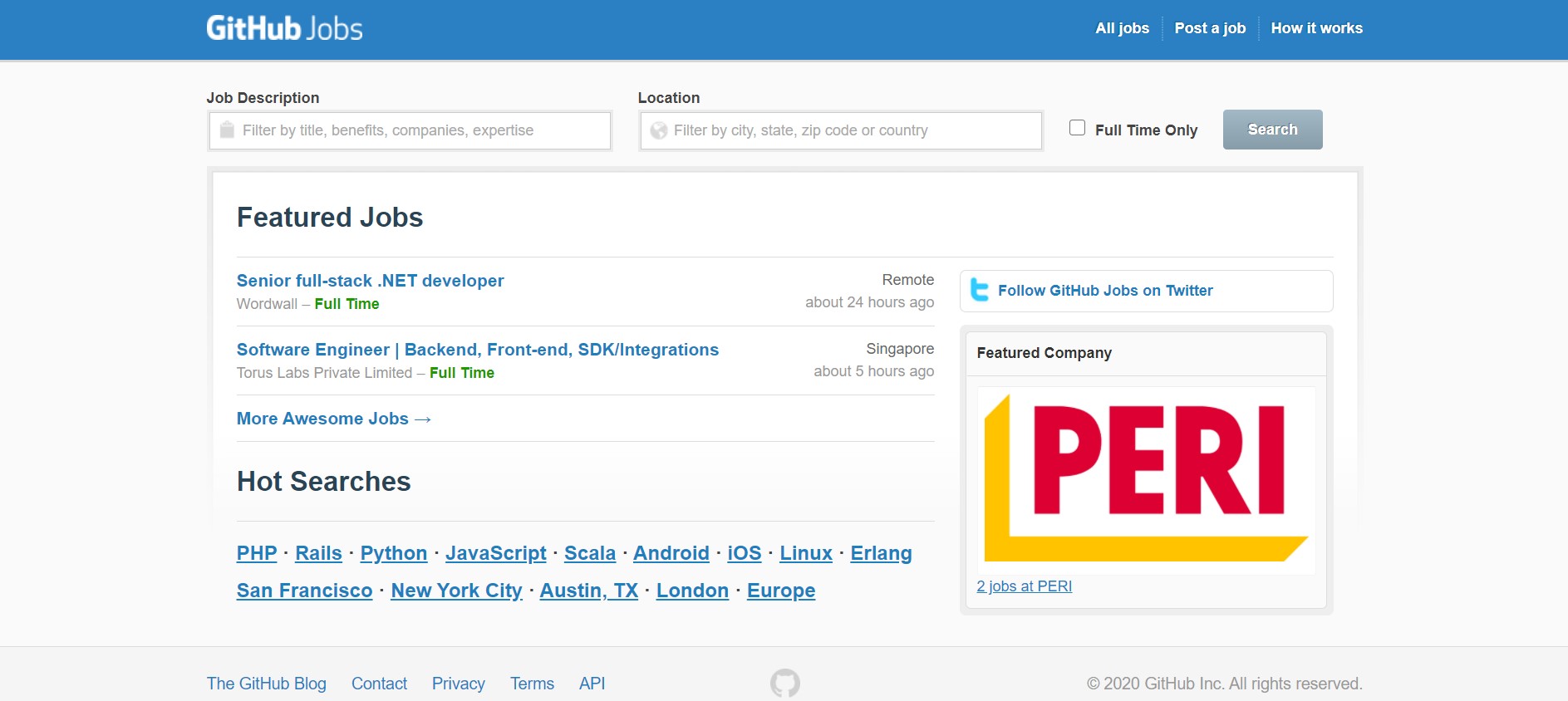 GitHub is a very useful site for every software developer. It has a very fine searchable job board especially for the people who are searching for data engineering, programming, or other jobs related to this field.
Mashable Jobs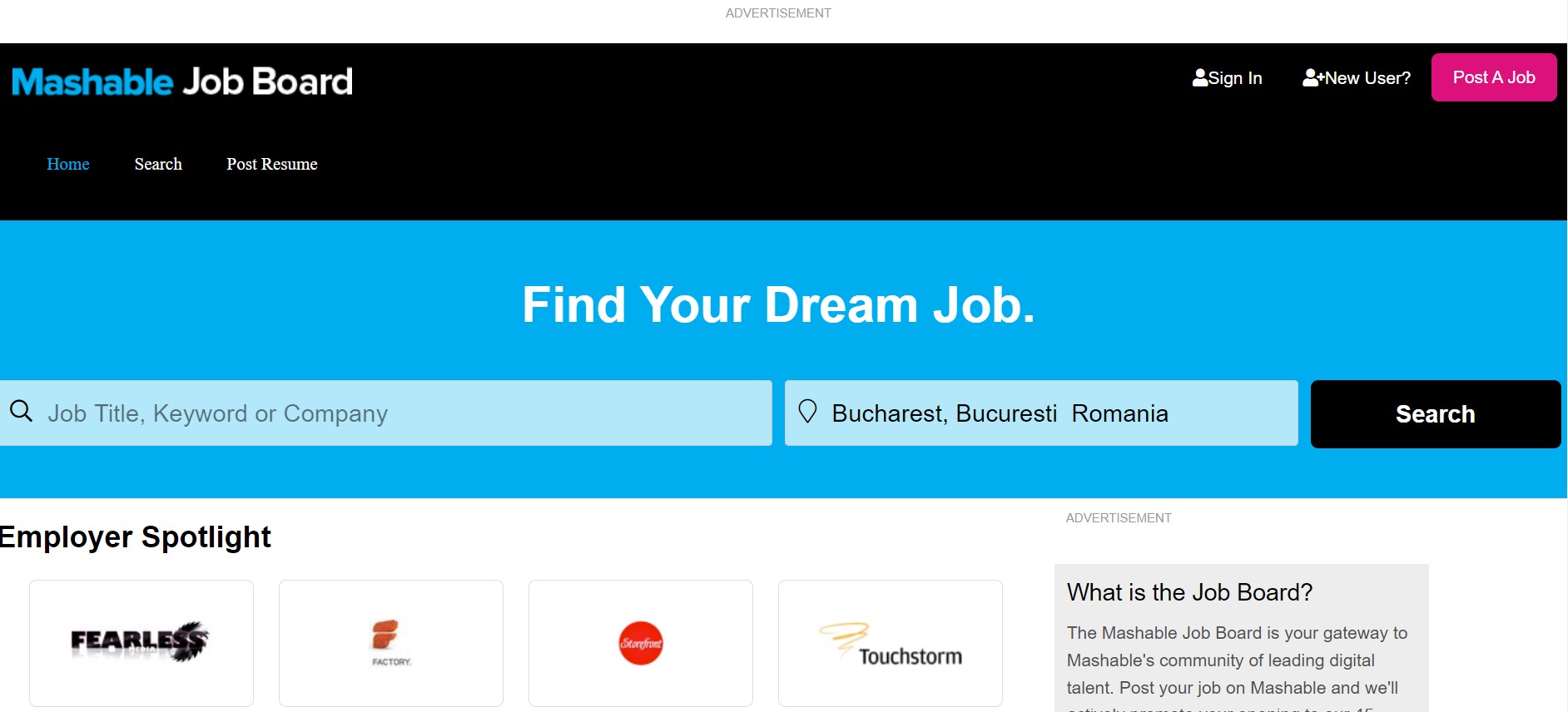 Mashable is a very famous tech news site and it also features a job board. You can upload your resume to it and search for relevant jobs by location and keywords. They also have the option of job alerts so that you are notified when a new job is available that fits your criteria.
Authentic Jobs
Authentic Jobs is a great place for job searching for a number of tech positions and especially for engineers. You can find everything here from customer support to copywriting and marketing positions.
TechCareers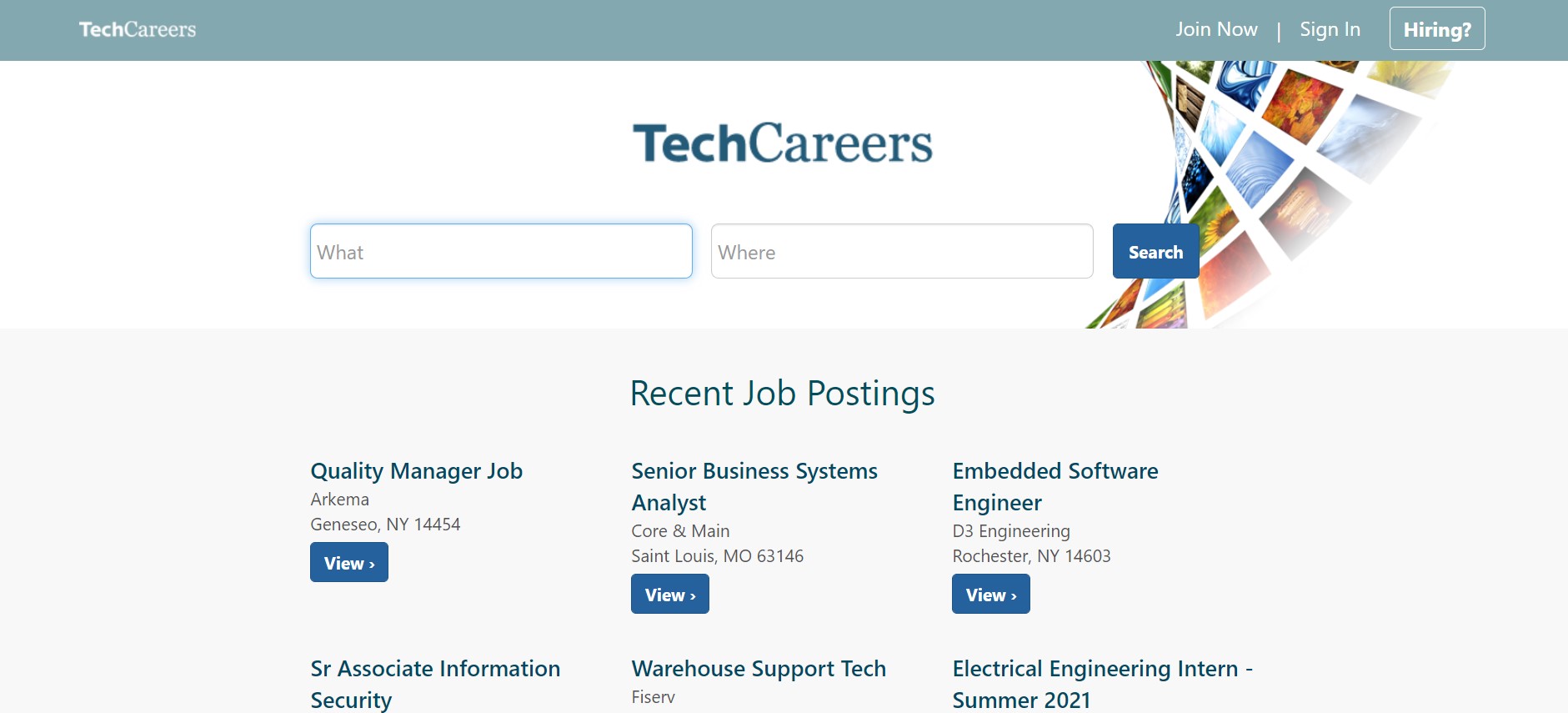 While this is not a modern tech job board but there are still many good job listings at TechCareers. All you have to do is to click a job listing and it will take you directly to the employer's homepage from where you can apply easily and save time. This is a great feature as you will not be wasting your time applying to the jobs that are already closed.
WhiteTruffle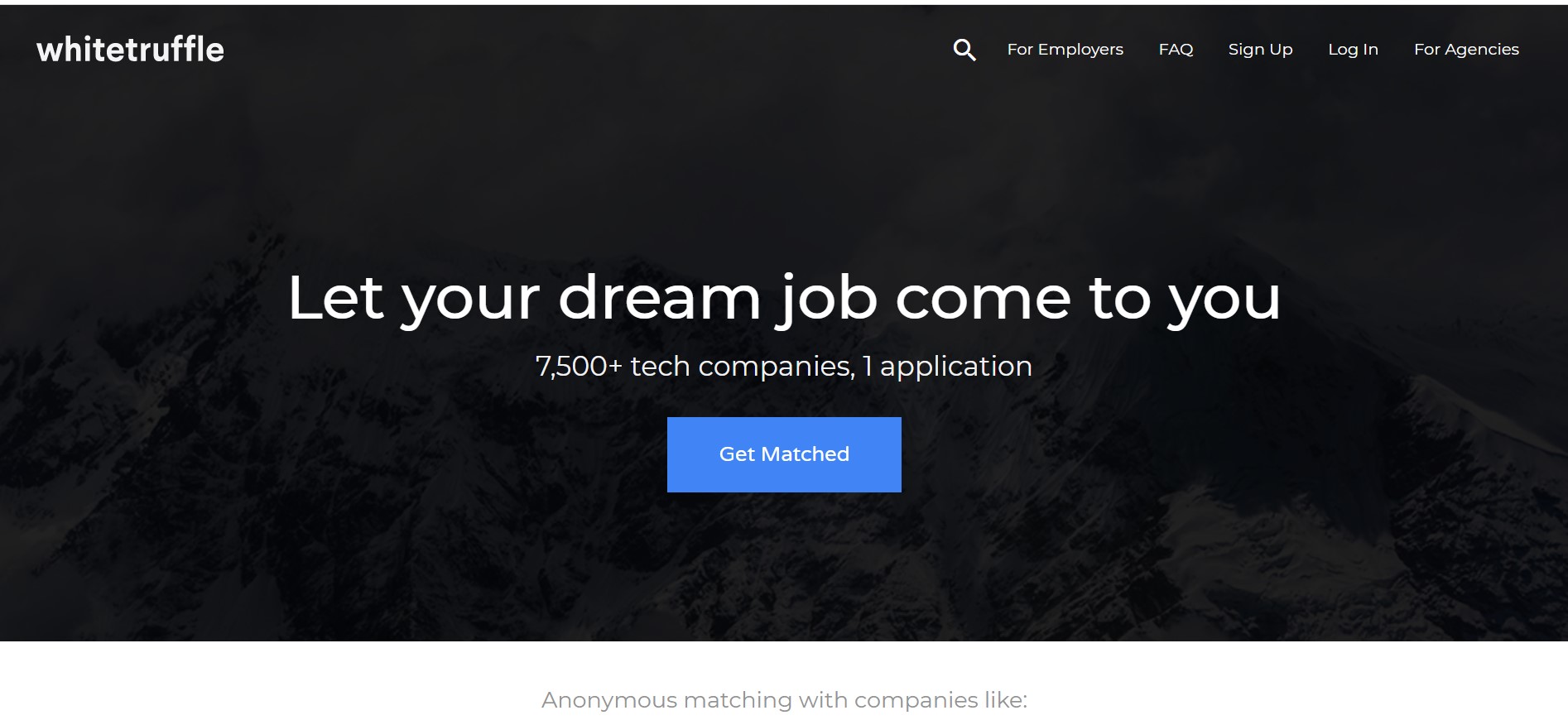 White truffle enables its users to apply to 8,000+ tech-related jobs with only one application. All you have to do in order to get started is to create a "candidate account." You cannot browse for jobs here without registering first.
11. Unicorn.io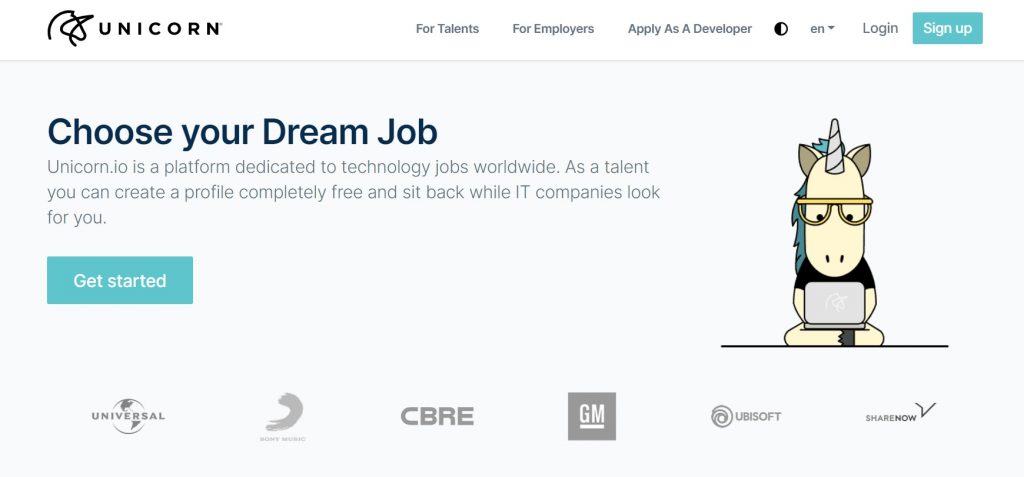 Unicorn works on the flip side. The employers apply to the candidates. It is an innovative way of matching tech talent with innovative companies. Unicorn helps developers find exceptional jobs by assessing their skills, not by relying on their resume credentials. All applicants need to pass a code challenge and a verification call with one of the company's TalentReps.
No matter what adversities you may face in recruiting the right candidate for the job, remember there is always a recruiting platform out there that can help you get the job done. However, it does have a variety of high-quality jobs if you are willing to put some time into it and get yourself registered.