If you are planning to hire a mobile app developer, you are facing quite a challenging task. You will have a lot of choices as the market is pretty wide but you need to ensure that the developer will hold up to your standards and deliver a great job. There are a lot of places where you can look for mobile app developers and help you out, we have selected the best vetted and trustworthy sites. 
Read on to find out the top 6 sites to hire mobile app developers.  
Toptal

The name of this website – Toptal, or Top Talent – pretty much sums it all – you will find top freelance app developers here. You can rest assured that the candidates who apply for your project will meet your budget and deadlines and even more – provide unique approaches and perspectives. 
Mobile app development is one of the main focus areas of Toptal and you will have a representative to keep track of how your project is progressing – so you will not have to do all the project management by yourself. 
Prices are a bit on the high end but as you will get equally high quality, Toptal is definitely a top choice when you are looking for a serious and well-experienced mobile app developer. 
Average Rate Per Hour: $65 – $95+
Gun.io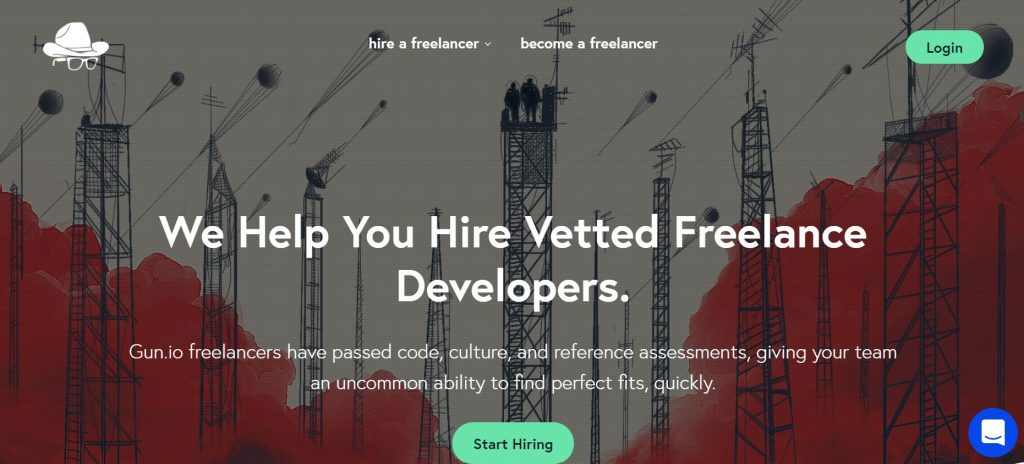 If you are planning to hire a mobile app developer on a permanent basis, this website will help you to recruit top talent quickly. Actually, most of the time the hiring process can take not more than 48 hours! 
Gun.io will take care of almost everything – from sourcing to vetting to matching. And they are quite serious in their vetting process to provide the most skillful engineers and the best match for your project. 
And since most of the community is US-based, you will not need to worry about the time difference. The best part is that hiring through Gun.io will cost you the same as traditional hiring but the retention is about 30% higher. 
Average Rate Per Hour: $75 – $150
Fiverr Pro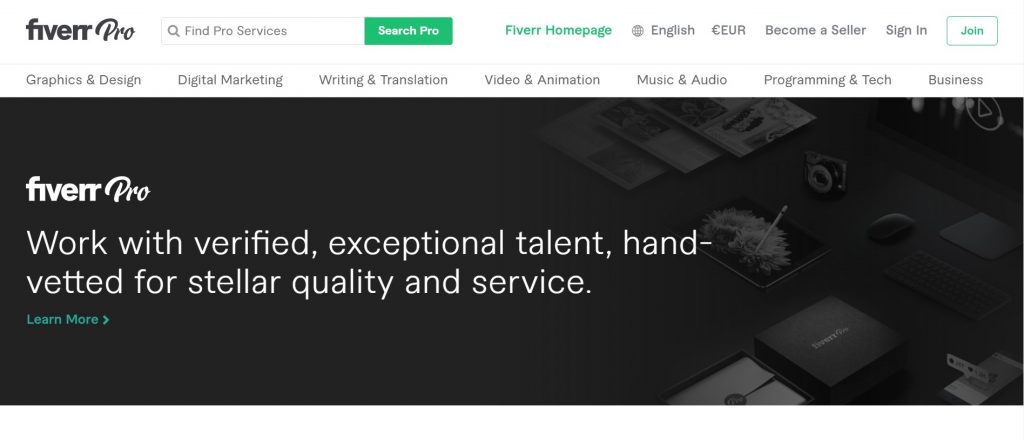 The Pro version of Fiverr will give you access to vetted mobile app developers with a proven track record. So if you are looking for quality and reliability at a good price, this is definitely a place to consider. 
The freelancers in the Pro version are sourced from the best performers with top ratings and record of providing high-quality services. You can actually find your mobile app developer in less than a day! 
Fixed Price Gigs: Start at $1400
Hired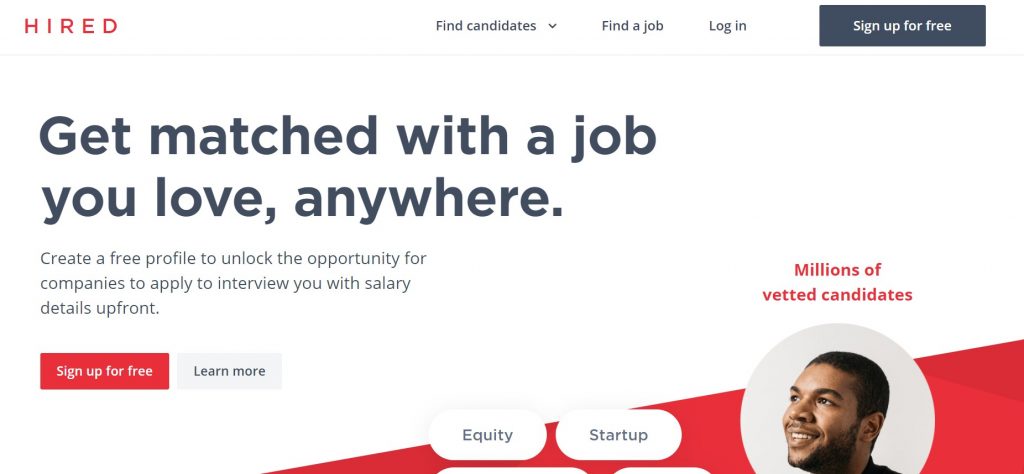 One more website with a strict vetting process that guarantees only the best developers to choose from your project. Hired will also match the skills and talents to the specifics required for the job. 
The pool you will be choosing from on Hired includes only senior developers with diverse expertise and a great portfolio. The hiring process is quick and no matter if you hire a part-time or a full-time developer, you can expect to receive a quality outcome within the set timeline.
X-team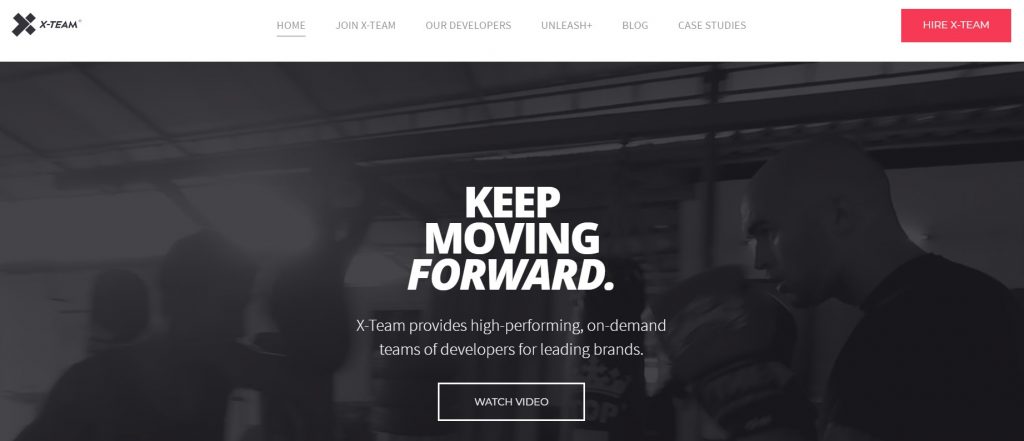 X-team is one more trustworthy website with a focus on mobile app development. The freelancer that will be assigned to your project will be exclusively dedicated – they have gone through a vetting process that ensures the quality of performance, speed, and coding. 
The best part is that most of the candidates on X-team are both mobile app designers and developers so you get two at the price of one. 
Average Rate Per Hour: $2-$250
So there you have it – the top 5 websites where you will find the best mobile app developers for your project – with a proven track record, skills, and experience to ensure the success of your project. 
Unicorn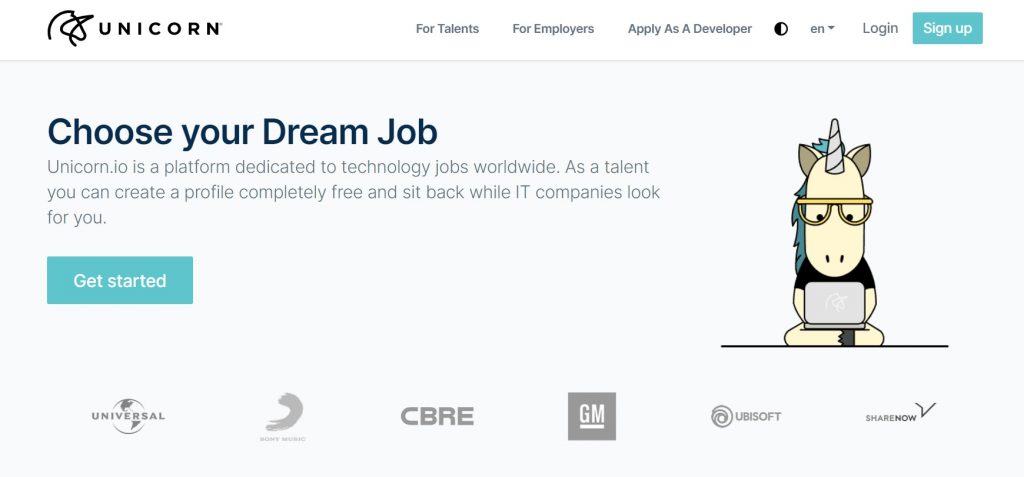 Finding and hiring an IT professional is a bigger challenge than ever. Unicorn.io allows candidates to reverse their hiring strategies; the Unicorn platform simply connects talents with opportunities, job seekers with employers. Every talent is screened; candidates need to pass a code challenge and a verification call with one of the company's TalentReps. With Unicorn.io you save precious time. You can search for the best candidate by skills, location, expected salary, availability to relocate, and a couple of other criteria.