With only 2 major players in the marketplace, Android developers are needed to design applications for all of us who are using Android devices. It makes sense that the demand for Android developers is high, and it is only set to increase. Statistics suggest that the Android Developer demand will grow by 17% through 2024. Before we look at the best ways to find your next Android Programmer, let's take a quick look at the role of this job.
What Do Android Programmers Do?
Aside from designing and creating advanced Android apps, a programmer/developer will also work with other team members so that they can create features that are needed. They will have to be able to monitor, evaluate, and fix bugs in new and existing apps.
What Skills Should an Android Programmer Have?
Proficiency in all or at least the majority of the following:
C/C++/C#
JavaScript
MYSQL Databases
Adobe ActionScript
IBM Rational PurifyPlus
Apache Flume
Android Studio
Furthermore, Android Programmers should have excellent attention to detail, problem-solving skills, and to be flexible in their work style to fit in and collaborate with different working environments.
Average Android Programmer Salary
Salaries in the U.S: can range from $57,300 to $153,700, depending on qualifications, experience, and position. The average salary is $98,300.
5 Tools to Help You Find an Android Programmer
There are a number of excellent websites that are aimed at hiring software developers. While you might want to still look at traditional websites such as Monster and Indeed, the following 5 will make finding an Android Programmer easier.
Toptal

The site Toptal is dedicated to matching tech talent to open vacancies. You will now find designers and finance experts but there are also a great number of Android programmers looking for work.
Toptal takes a lot of the screening off your shoulders, making it a website for elite software developers. In fact, only around 3% of applicants pass the screening stage. You can also search for and create a whole development team as well as individuals.
Authentic Jobs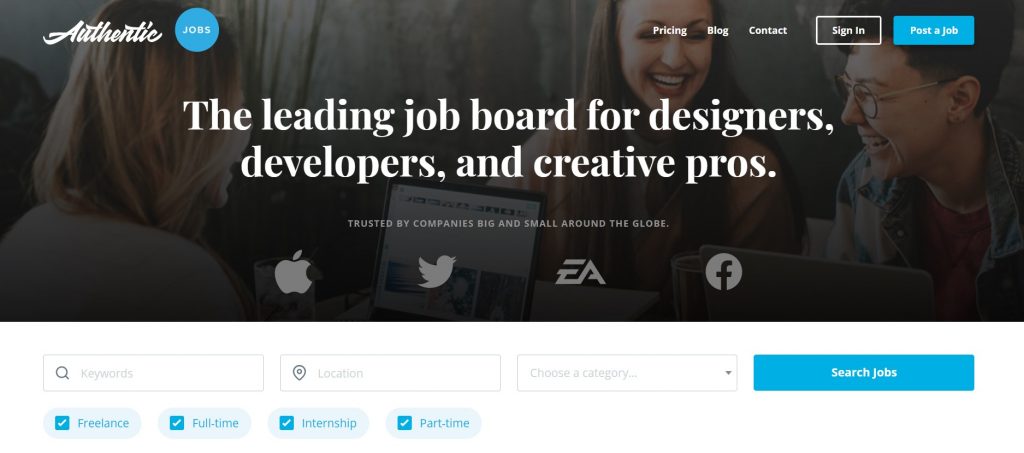 You will find web, design, and creative talent on the Authentic Jobs site. This job board is a perfect place to start your search because you may need a combination of these skills for your project. Some of the most popular positions posted are for Android, web, and mobile development.
You can post a position for either remote or local so if it is not necessary that your programmer works on-site, you will be able to find talent from anywhere in the world.
Unicorn.io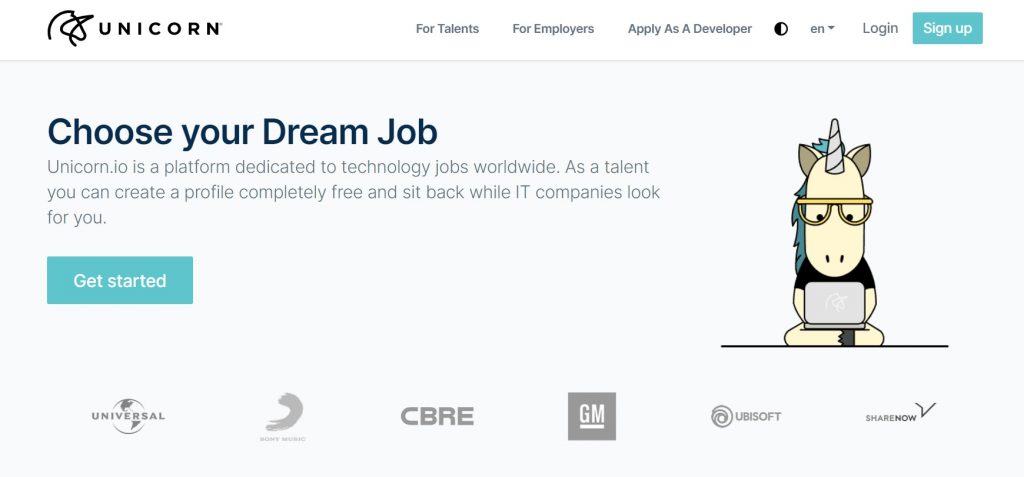 This site is for companies and programmers worldwide specifically for tech jobs. It is incredibly popular with developers because they can create their profile for free while companies search for them. Unicorn.io also offers additional services like assistance with relocating and career advice.
For companies, they have an excellent search engine that allows you to search by role, experience, salary, location, and even EU work permits. You can search for particular tech stacks so that you can find talent with the exact skills you need. Candidates are also screened before their profile is created so you know that skills have been verified.
Hired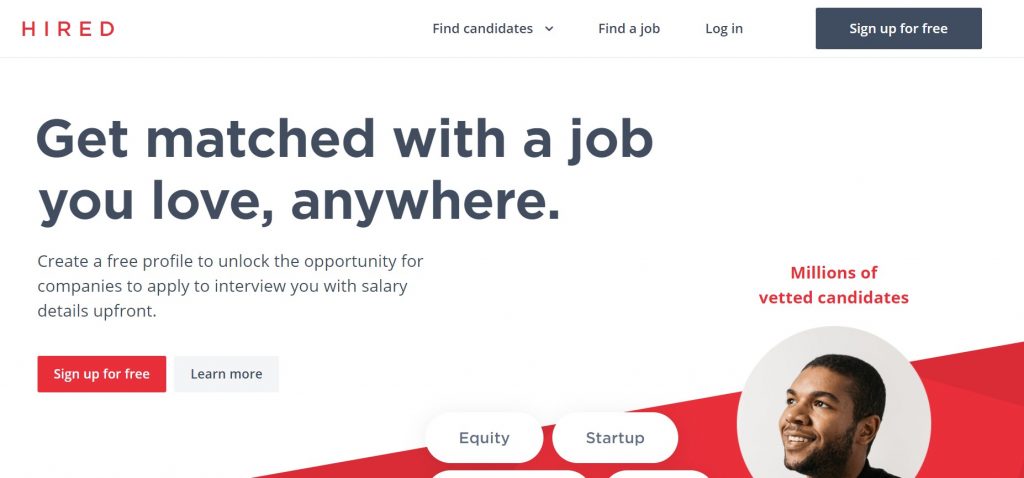 Hired is a site that will help companies find software engineers and programmers. You can upload your company profile and use the site's search algorithm to narrow down the right talent. It is easy for you to set up interviews with active job hunters.
We like Hired because as well as the specialized talent, most of the candidates looking for an Android programming position have at least two years' experience. You can also find advice on project management and optimizing the client experience.
GitHub Jobs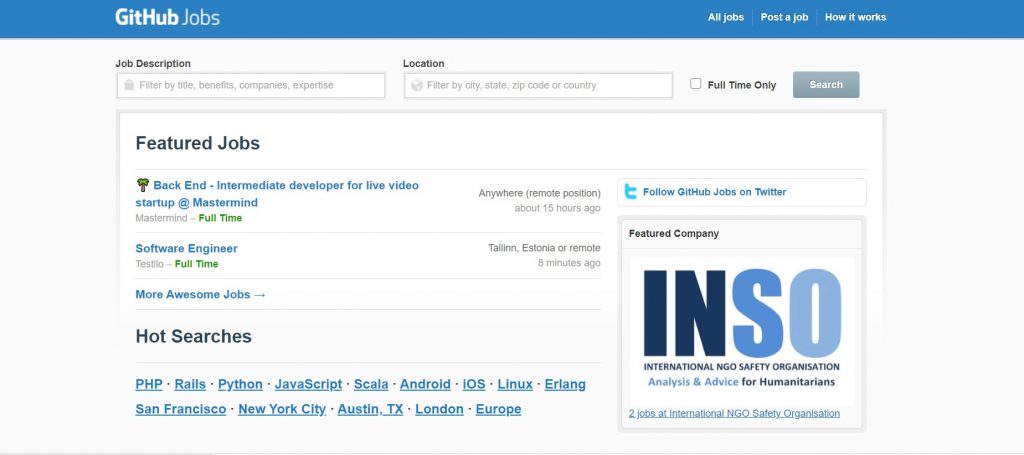 GitHub is one of the largest open-source repositories in the world and it is difficult to imagine a developer not using this site during their career. It also has a great job board with plenty of Android Programmer talent.
There is a massive Android Developer community on GitHub and the small fee to post a listing is well worth the exposure your company can get. There is a very good chance you will come across an Android app developer with the experience you are looking for.