Are you searching for a tech or IT job in Switzerland or its surrounding areas? These seven job boards can make finding your next tech or IT job a breeze. Let's take a look at why these job boards are so popular, and what exactly makes them the best:
Unicorn.io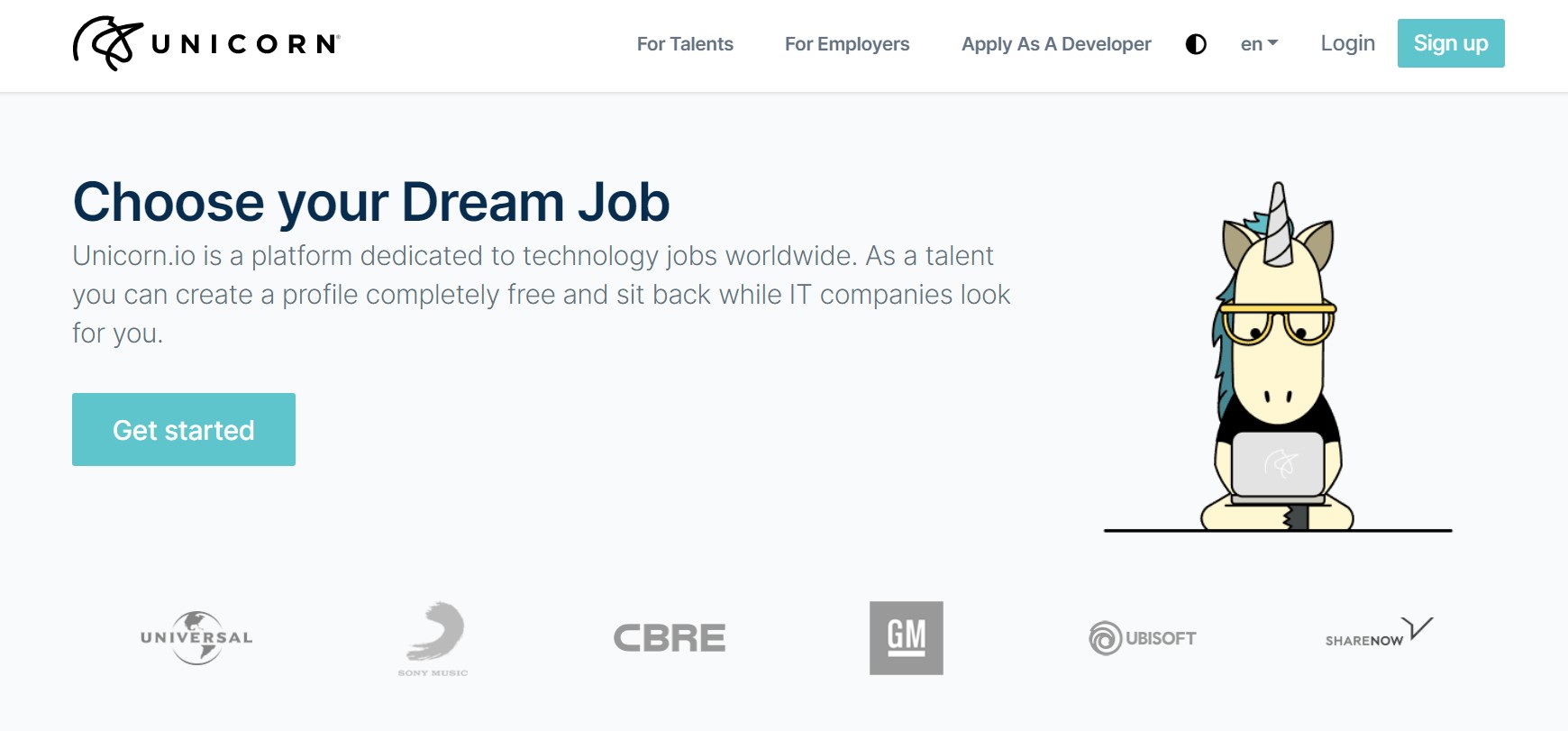 Unicorn.io remains on the top-rated tech and IT job boards in the world. Its tagline is "Find your Unicorn," which is exactly what Unicorn.io does! Browse millions of available tech and IT positions and easily distinguish which ones offer on-site or remote work options. It takes the guesswork out of looking for your perfect job. Their special selling feature is that they will even help you with relocation if you find a position that is out of your area!
Careers.sh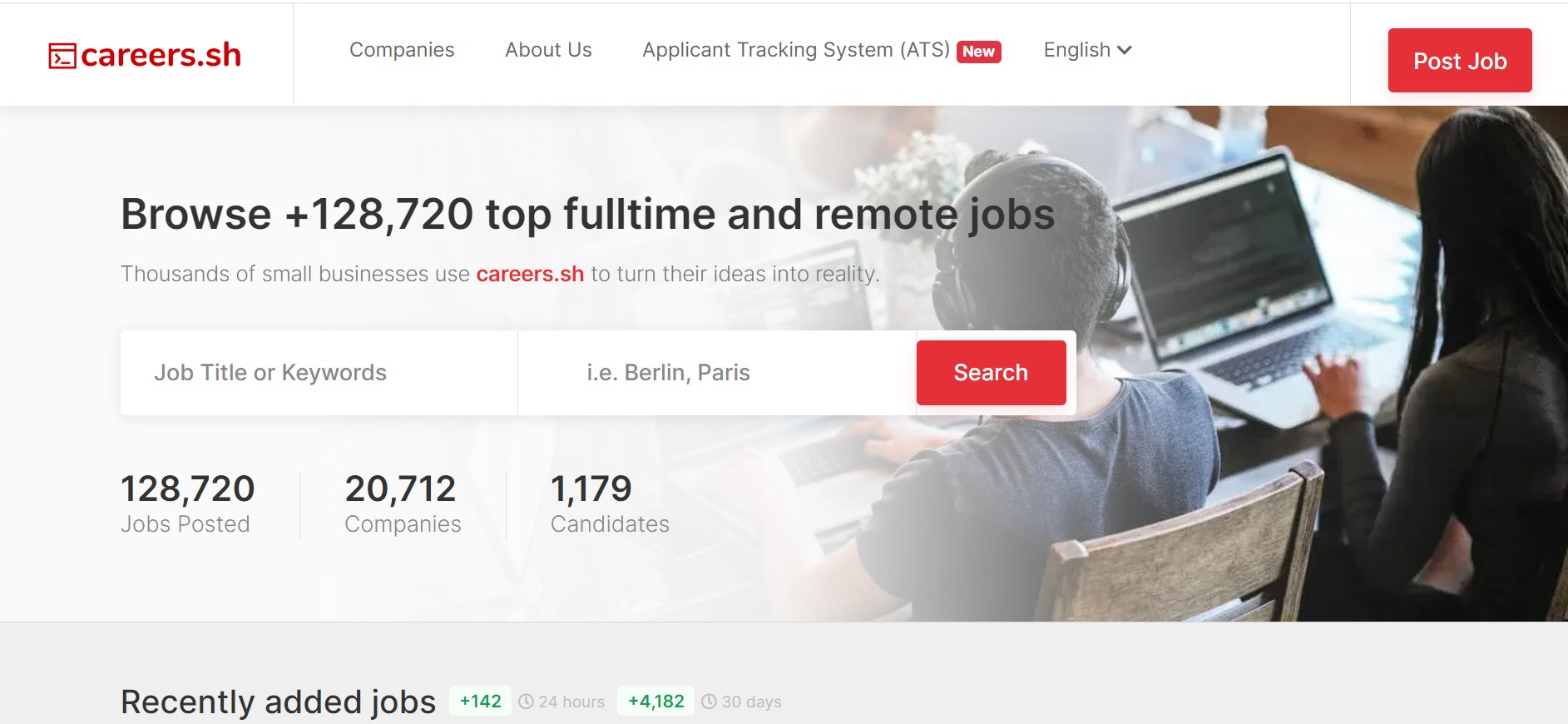 A favorite of small IT and tech businesses, Careers's tagline is "Turn your ideas into reality!" This remains true for employers and employees alike. Their homepage even displays a number of recently added jobs, so you don't have to worry about applying for jobs that are now closed or have gone dead. Each one includes the job title, location, and whether or not remote work is available.  
Whoishiring.ch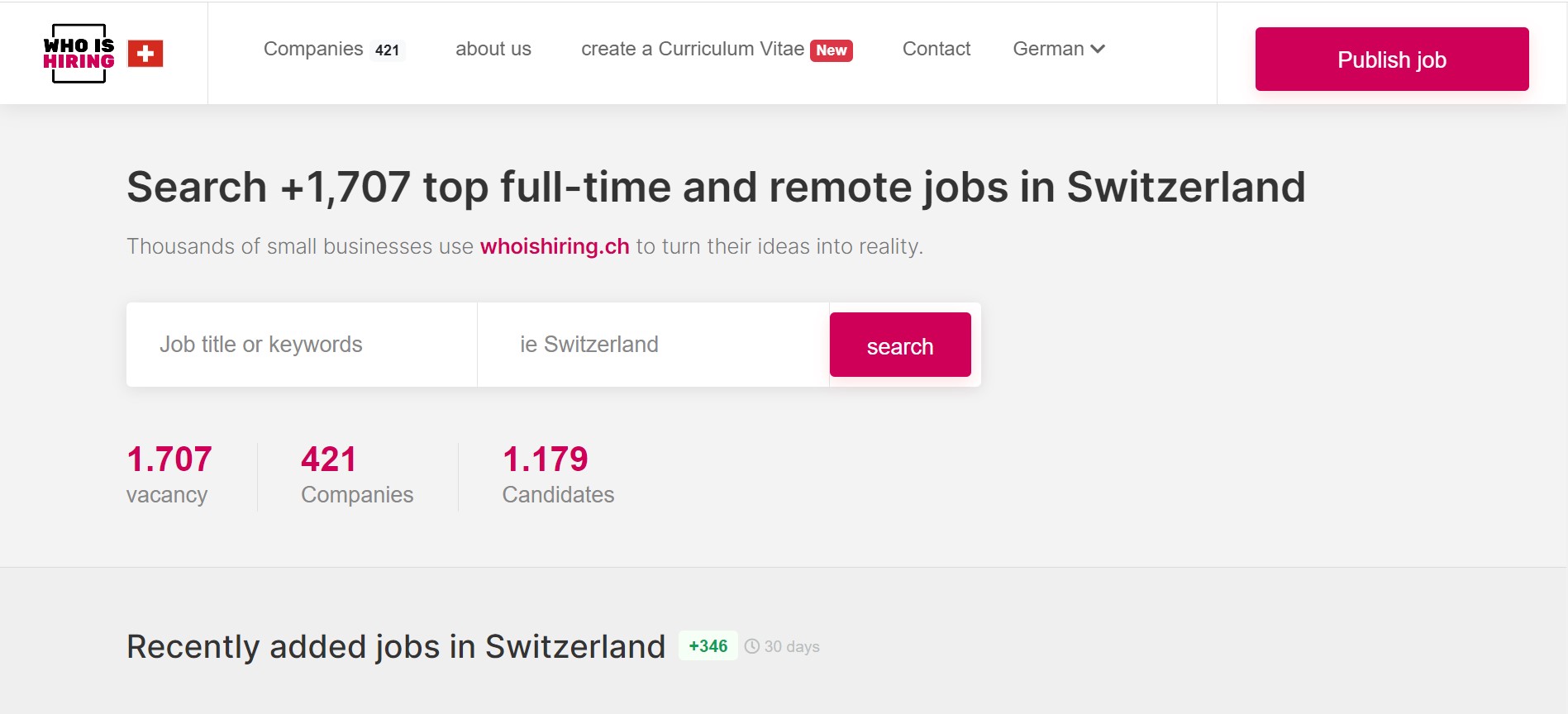 Whoishiring.ch is a mecca for tech and IT jobs worldwide. Currently boasting over 25,000 available positions, this job board makes it especially easy to search your exact job position and location. Do you work for a tech company and are looking for new talent? Whoishiring.ch is a favorite for employers as well since it offers both free and paid options for job listings.
Job.ch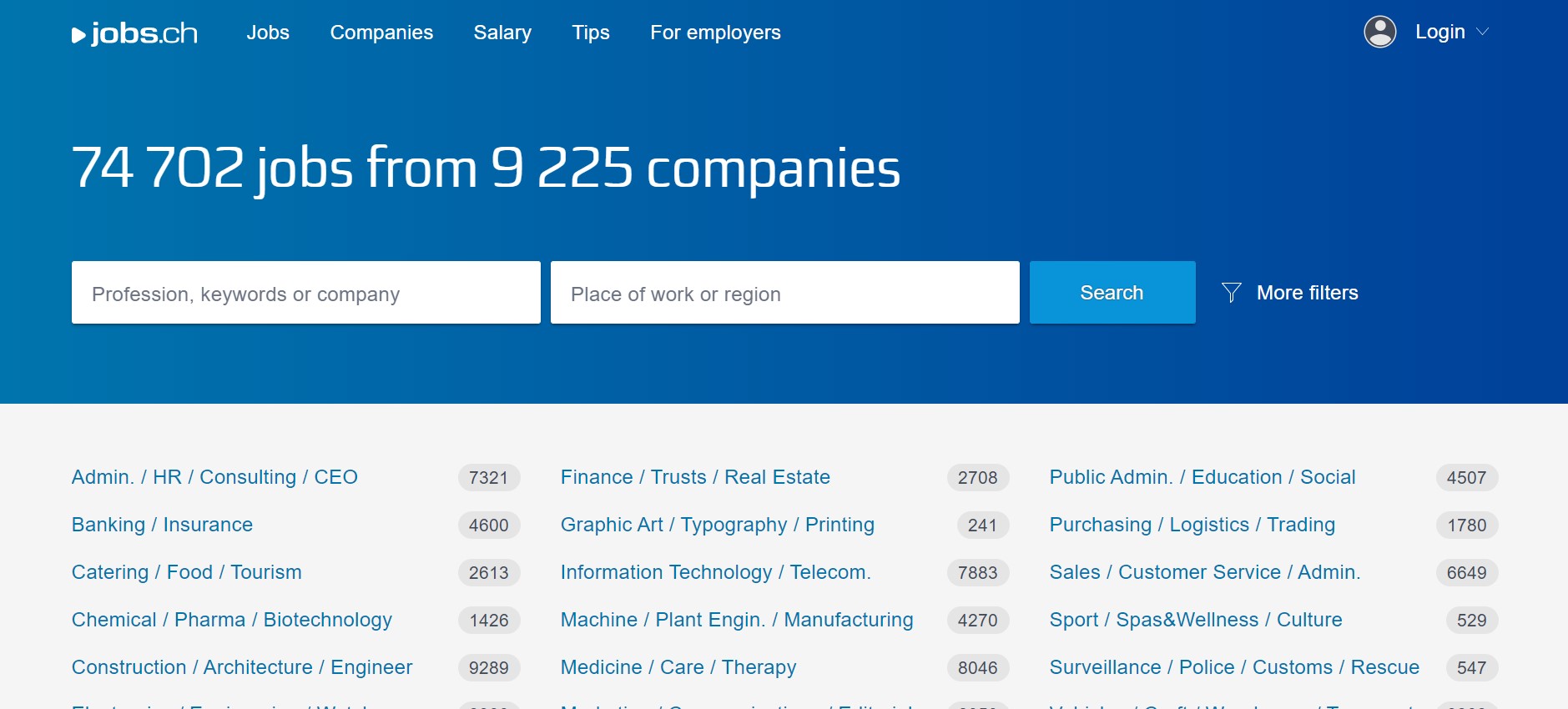 Job.ch boasts over 74,000 thousand jobs from over 9,000 companies. It's fast and easy to create a profile and start your search for free. It allows you to search by job, company, keywords, and even desired salary. These specifics will make finding your dream job a breeze.
Jobscout24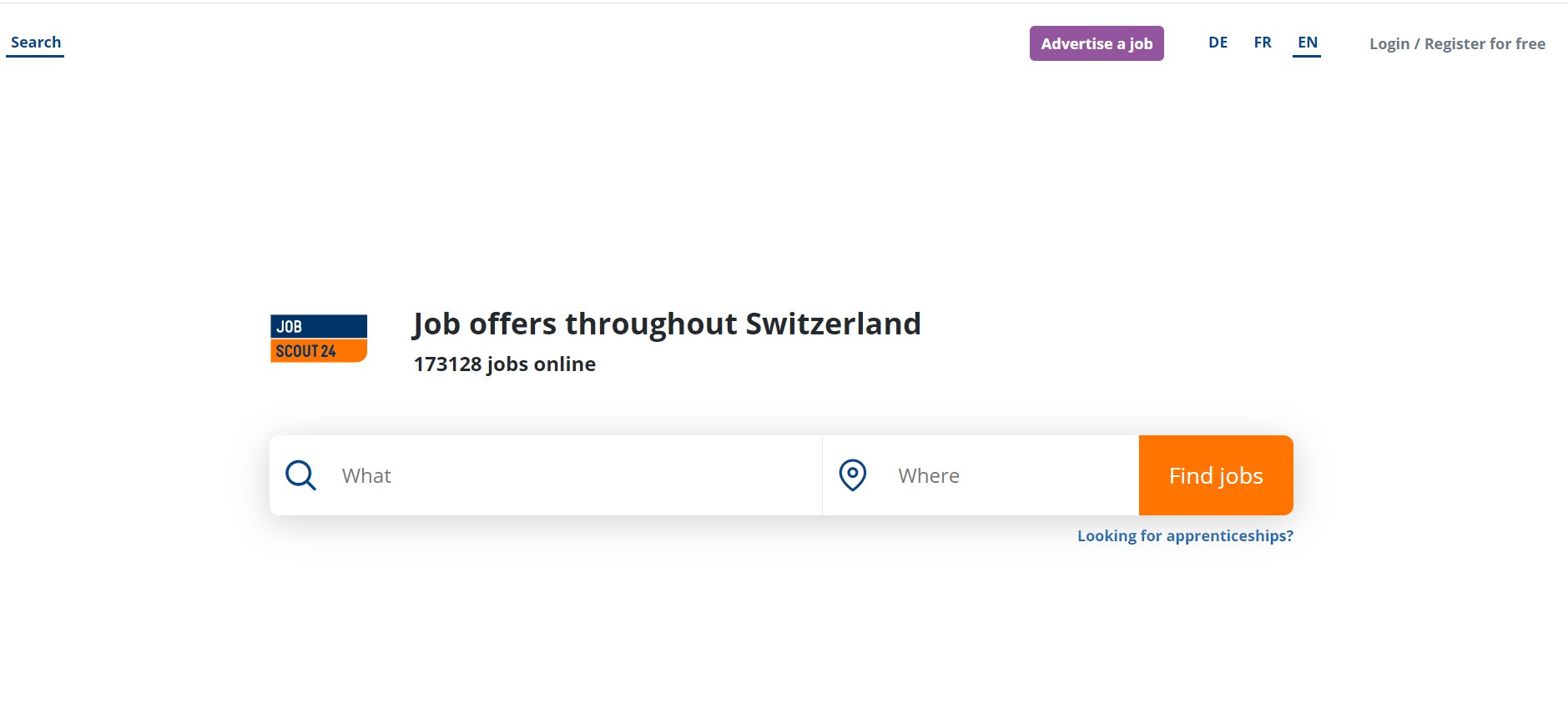 Jobscout24 is Switzerland's premier job-finding site. This site is perfect for Swiss nationals looking to stay local; there's no filtering to make sure you're searching in your country. Instead, just search by job, city, or region, and see what's available in your area! They even have a free Jobscout app that you can install on your iPhone to make your search that much easier.
Wiley Job Network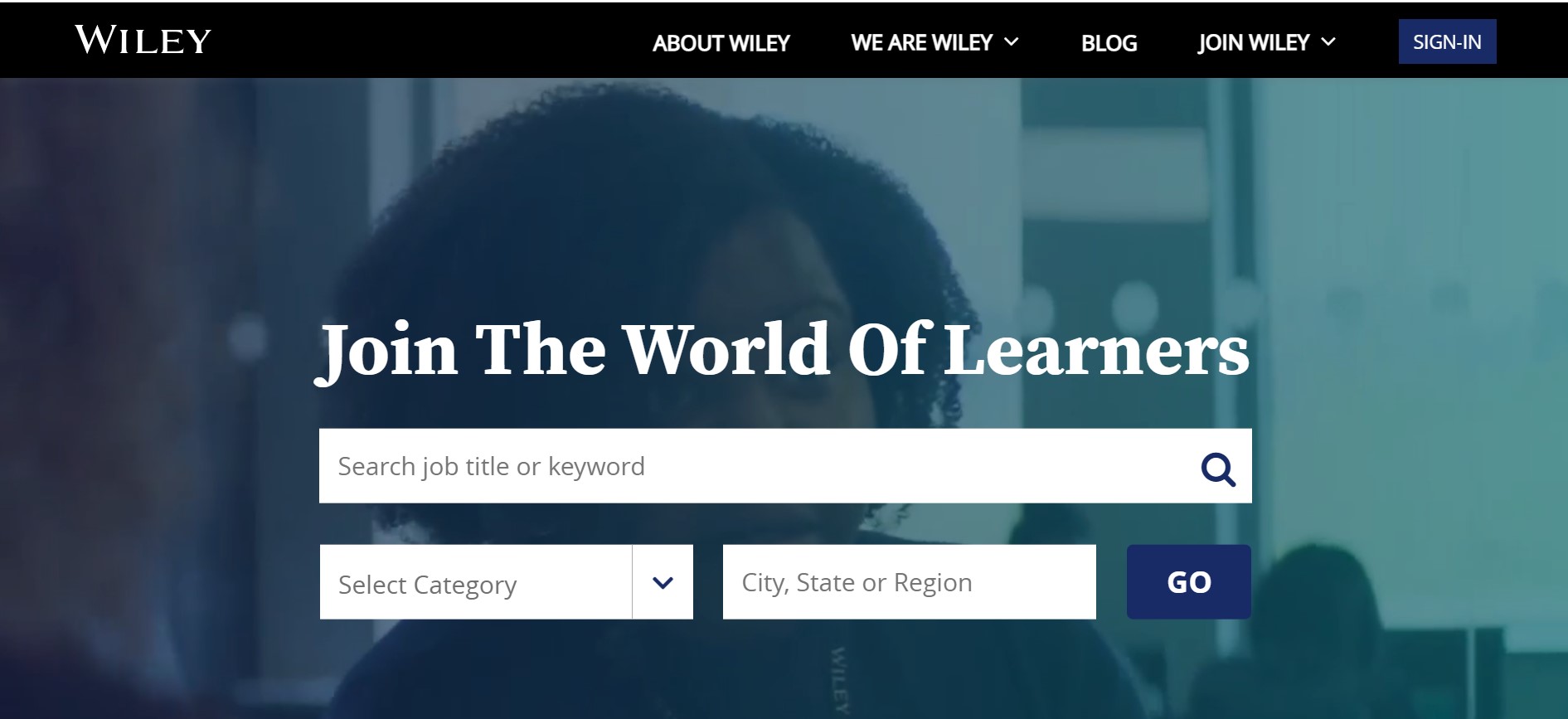 The Wiley Job Network is perfect for recent college graduates or others trying to break into the tech or IT field. They can help young professionals find their entry-level job and then work with them as they expand and grow into salaried career professionals. They also work alongside various organizations and companies to make sure they are accurately matching available jobs to the perfect fit for the position.
The Local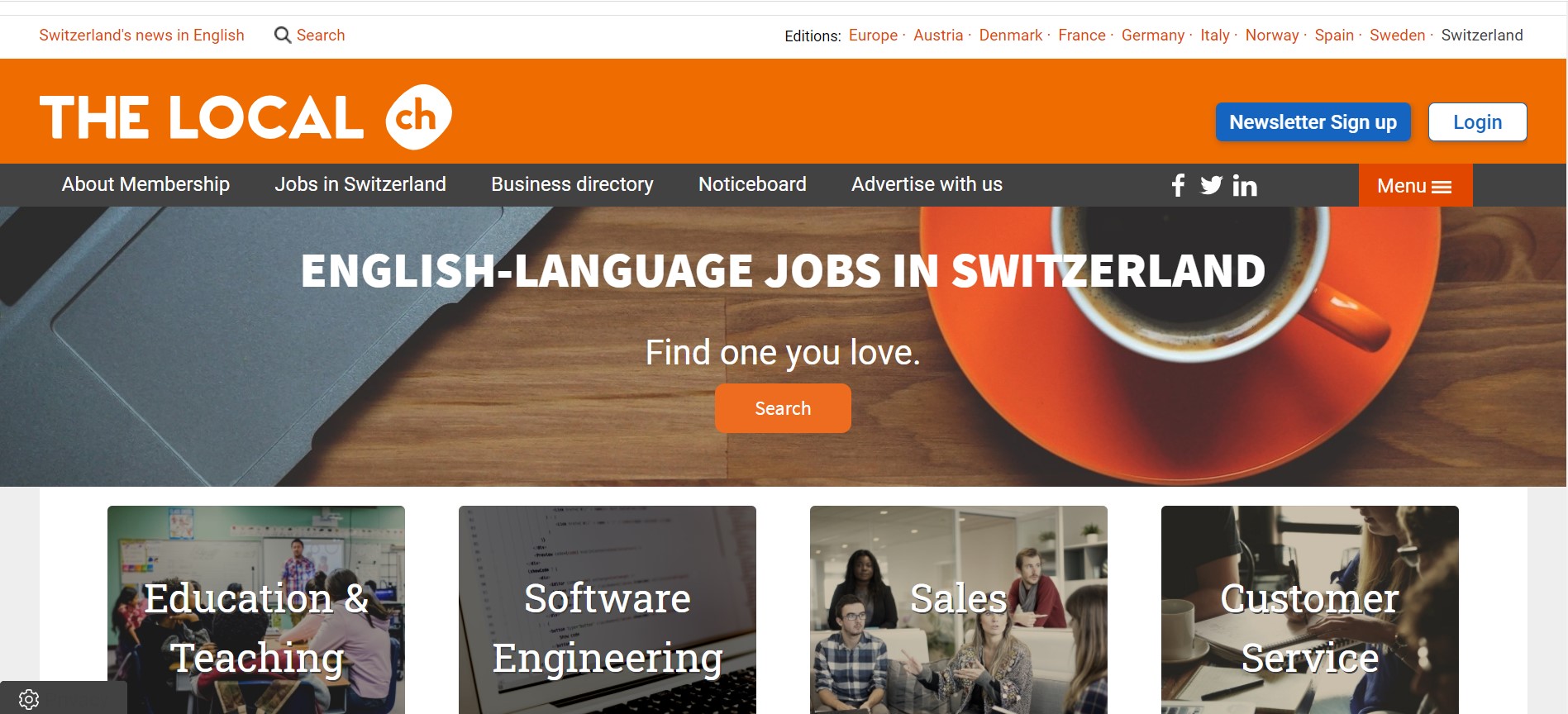 The Local Job Network operates all over the world, helping people in specific areas find jobs close to them. No re-locating is required if you're using this job board! Local Job Network is currently the industry leader in OFCCP compliance and diversity training, giving you the assurance that they truly care about their users, companies, and employees. Their technology allows them to operate over 600 employment websites for various cities, states, and regions around the world.