Remote work is becoming the norm recently and it leads to a variety of changes in the hiring process. For example, a remote position means that candidates from everywhere in the world can apply to your job posting. This is great but the increased volume of applicants will also make the selection much more difficult. There are ways to reduce your workload through – and still make effective decisions – by using candidate selection tools. 
Read on to find out the best candidate selection tools that can help you speed up the hiring process.  
Toggl Hire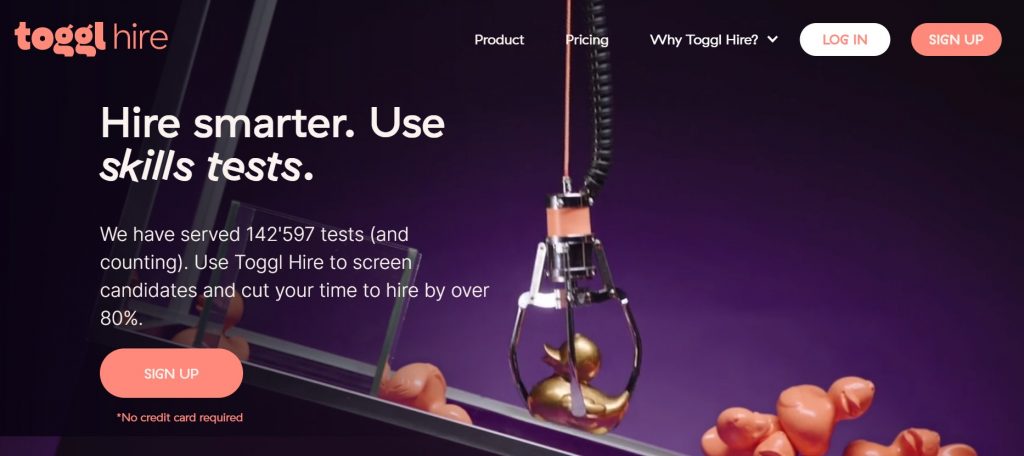 Relying only on the resumes to decide whether the candidate is qualified for the job is ineffective hiring practice. Using Toggle Hire, you can be sure that you choose the best-qualified candidate for the job. 
This tool will allow you to create skill tests with two clicks for positions in marketing, development, customer support, and sales. You can have open-ended or multiple-choice questions and add soft skills as well. Once the test is finished, you get the results immediately so you can score top talent quickly. 
Toggle Hire comes with a free plan and paid plans starting at $99 per month. 
Plum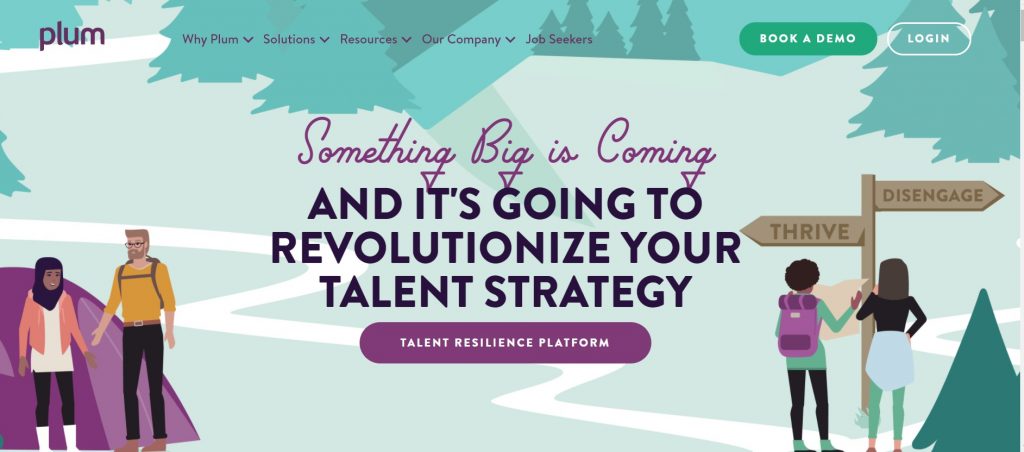 With Plum, you can create a survey to define the most important needs for the job based on soft skills such as adaptability, communication, innovation, and so on. Candidates can take the test and see how their skills match your requirements. When you hire a candidate, you can use the test results to allow them for future growth in your organization. 
To get a pricing quote for Plum, contact the company. 
SparkHire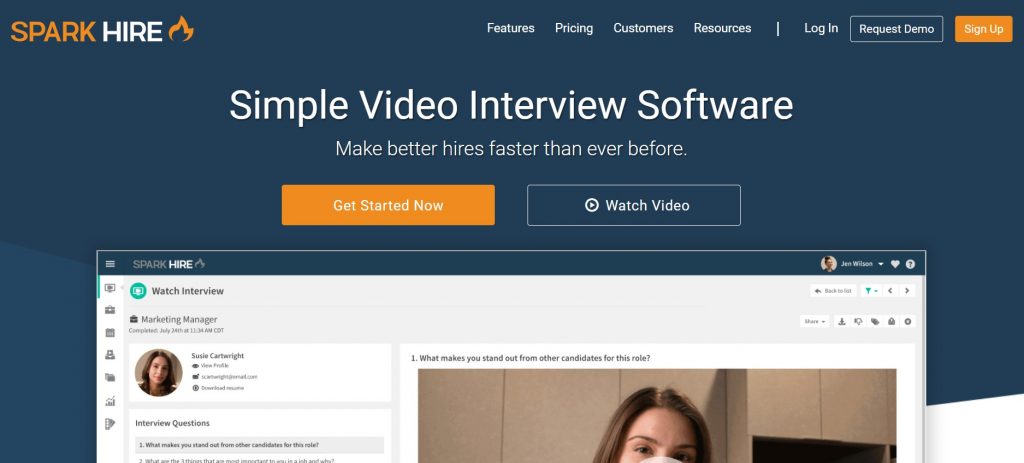 Video calls are now an important part of the hiring process and SparkHire is a specialized solution built especially for the hiring process. 
You can have a one- or two-way video interview. One-way interviews mean that the candidate receives a link to join a video call by themself to answer your questions. You can limit the amount of time it takes for answering, as well as the length of the answer. A two-way video interview is very similar to a Zoom call – you can brand it with your company logo, record it, and then share the recording with the HR department. There is an option to tag, rate, and comment on the interviews, as well as send rejection emails straight through the app. 
The paid plans start at $119/monthly. 
AllyO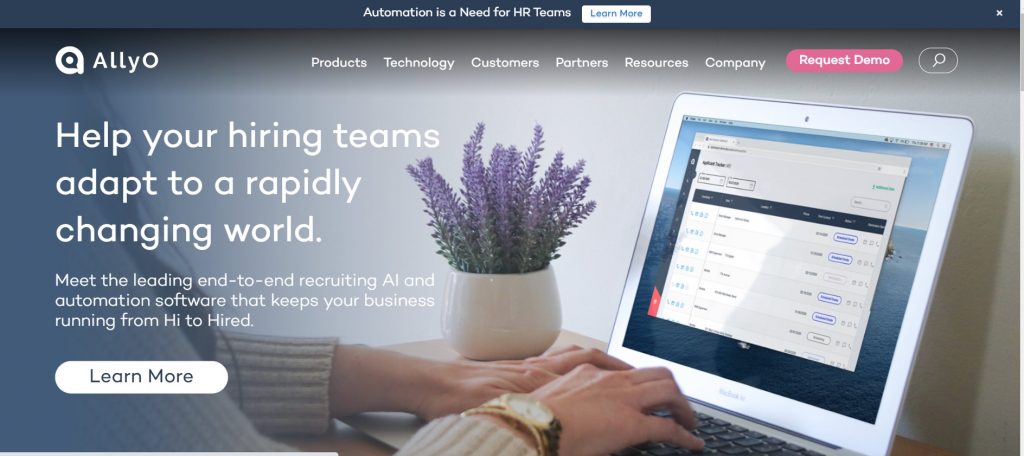 AllyO is an application that you can use to connect with the applicants through email, SMS, or website live chat. You can deploy the app on different pages so the candidates can easily leave a platform and use it on another. The AI chatbot asks questions about the candidates and their qualifications and analyzing the answers, can help you identify the best performers. 
You can use the app in several languages and schedule interviews straight from the application. 
Inquiry with the company for a quote in regards to pricing. 
CodinGame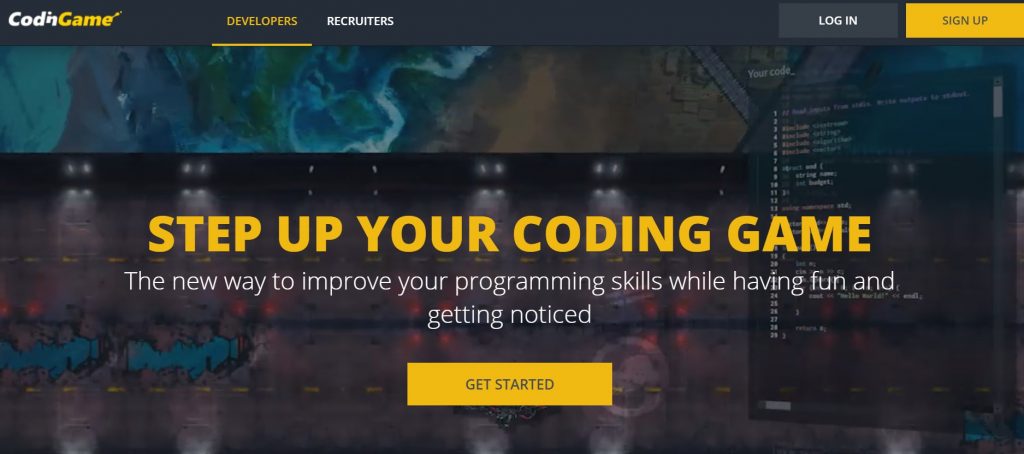 One of the oldest assessment platforms for pre-employment, CodinGame is created specifically for hiring developers. You can select a pre-build assessment test or make one from scratch, send the test to the candidates, and wait for results. There is a helpful option to choose tech professionals directly from the application's own network. Just post a job advertisement with your requirements and you will receive a notification when you have a match. 
You can try the platform with a free trial, and paid plans start at 249 euros per month. 
Unicorn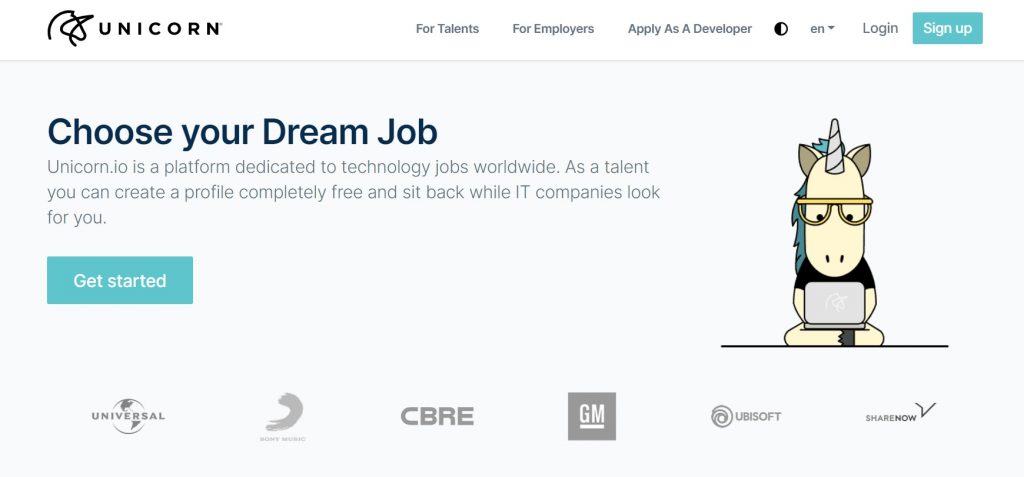 Information technology careers are getting more demanding nowadays; thus, finding and hiring an IT professional is getting more challenging than ever. Unicorn.io allows candidates to shift their hiring strategies; the Unicorn platform connects potential candidates with opportunities, job seekers with businesses. Every skill is screened; applicants need to pass a code challenge and a verification call with one of the company's TalentReps. With Unicorn.io, you save valuable time. You can search for the best candidate by skills, location, expected salary, availability to relocate, and a couple of other criteria.